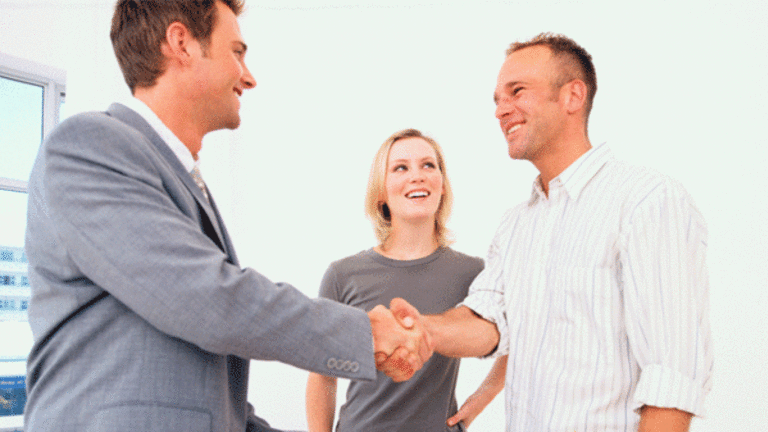 Judge approves Crumbs bidding procedures
The cupcake retailer will kick off a scheduled Aug. 21 auction with a $6.64 million credit bid from Lemonis Fischer Acquisition.
NEW YORK (TheDeal) -- Cupcake retailer Crumbs Bake Shop (CRMB) is ready to go to auction.
Judge Michael B. Kaplan of the U.S. Bankruptcy Court for the District of New Jersey in Newark approved the bidding procedures for the sale of substantially all of the company's assets at a Thursday, July 24, hearing, according to debtor counsel Michael D. Sirota of Cole Schotz Meisel Forman & Leonard.
Lemonis Fischer Acquisition, a joint venture of Marcus Lemonis and Fischer Enterprises, will serve as the stalking-horse bidder for the auction with a $6.64 million credit bid. The stalking-horse bidder also would assume certain liabilities through the sale.
The offer includes a credit bid of the $5.51 million outstanding on prepetition debt plus the all-new-money $1.13 million debtor-in-possession loan from the proposed buyer.
Kaplan on July 16 authorized interim use of $200,000 of the DIP. A final hearing is scheduled for July 31.
Marcus Lemonis is the host of CNBC's "The Profit" and CEO of CWI Inc. and Good Sam Enterprises. Fischer Enterprises is an investment firm founded by Mark Fischer, the CEO of Oklahoma City's Chaparral Energy, and lent Crumbs $5 million in January.
According to Sirota, the proposed bidding procedures were revised after the official committee of unsecured creditors objected.
The creditors' committee on Wednesday asserted the proposed timeline was far too short since the committee was just formed; the amount of the stalking-horse bid was unclear; and the breakup fee and expense reimbursement were "excessive and should not be approved," among other concerns.
The revised bidding procedures reduced the breakup fee to 1.5% from 3%, and the cap on expense reimbursement fell to $125,000 from $150,000, Sirota said.
Interested parties have until Aug. 19 to offer roughly $6.91 million: the stalking-horse bid, breakup fee, expense reimbursement and a now $50,000 initial overbid.
If Crumbs received a rival offer, it would hold an auction on Aug. 21, at which bids would have to increase in increments of at least $50,000, rather then the originally proposed $100,000 increments, Sirota said. He noted that during the auction, the debtor could alter the bidding increments.
A sale hearing has been scheduled for Aug. 26, Sirota said.
According to the bidding procedures motion, Crumbs financial adviser Peter N. Schaeffer of GlassRatner Advisory & Capital Group approached 127 parties about buying the company. Of those, 58 parties chose to receive more information regarding a potential transaction, but the financial adviser has not yet received any other formal proposals for the sale of the company.
Crumbs filed for bankruptcy protection on July 11 after shutting down all 49 of its cupcake stores just days earlier.
The New York debtor operated the nation's largest cupcake store chain before ceasing operations on July 7 due to liquidity constraints and a lack of cash. The company had 49 stores in New York, Connecticut, Delaware, Illinois, Maryland, Massachusetts, New Jersey, Pennsylvania, Rhode Island, Virginia and Washington, D.C., selling beverages, cupcakes and other baked goods, such as push-up pops, cakes, cookies, pastries, scones, croissants, brownies and muffins.
After shutting down its operations, the company had "last-ditch" negotiations with Fischer, which resulted in the JV being selected as the stalking-horse bidder, court filings said.
The debtor blamed its bankruptcy filing on its declining revenue and increased operating losses over the past two years, after it grew rapidly between 2003 and 2011 because of a cupcake craze. Crumbs in court papers reported a $15.4 million loss from operations in 2013 and a $10.5 million net loss in 2012. "The debtors' growth simply outpaced the demand for cupcakes," it said.
The cupcake retailer has suffered from competition, even among its own stores within the same area, and many leases negotiated before 2012 have "onerous provisions" that limited Crumbs' ability to close underperforming locations, it said. The company did shutter 10 stores in 2013 and 19 more this year, but despite exploring all financing options, ran out of time and ultimately shut down operations.
Crumbs has said that it would evaluate its retail strategy with Lemonis Fischer Acquisition, "with the goal of reopening select locations or opening new locations in the future."
Lemonis and Fischer hope to leverage potential synergies between Crumbs and other companies they own, such as Dippin'Dots, Wicked Good Cupcakes, Little Miss Muffin, Doc Popcorn, Betty Lou's Inc., Matt's Cookies, Pie King, Key West Key Lime Pie Co., Mr. Green Tea Ice Cream Co., Sweet Pete's Candy and Grace Hightower & Coffees of Rwanda.
In court documents, Crumbs disclosed it had $20 million in assets and $19 million in liabilities as of Dec. 31.
Fischer Enterprises assigned its senior secured debt on July 10 to Lemonis Fischer Acquisition. After the assignment, the new lender provided the debtor with $317,000. The prepetition debt - now at $5.51 million - is due July 1, 2016, priced at 7% and is convertible into Crumbs common shares.
The DIP, meanwhile, is priced at 7% and would mature on the sale of Crumbs' assets. If the company defaulted on it, the interest rate would increase by 200 basis points.
Fischer Enterprises, which owns roughly 15% of Crumbs' stock, purchased the assets of beaded ice cream maker Dippin' Dots for about $15 million on May 18, 2012.