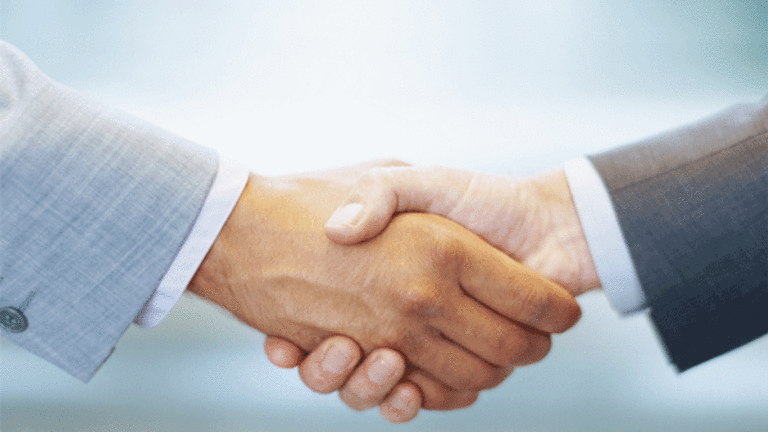 Publish date:
Criminal Attorney Joe Tacopina and Businessman Joey Saputo Take Bologna FC
Italian soccer club Bologna Football Club 1909 has found a new majority owner.
Italian soccer club Bologna Football Club 1909 has found a new majority owner.
Italian soccer club Bologna Football Club 1909 has found a new majority owner.
New York criminal attorney Joe Tacopina of Tacopina Seigel & Turano PC and Canadian businessman Joey Saputo announced Wednesday, Oct. 15, they had agreed to purchase the Serie B club from a group led by president and second-largest shareholder Albano Guaraldi.
"We are humbled and honored to be the owners of this storied club, as it has been a dream realized today. We have been overwhelmed with support from the fans and the city of Bologna, and we will work tirelessly to restore the pride in BFC," Tacopina said in a statement Wednesday.
According to the release, the transaction, which was announced for undisclosed terms, already has been approved by the board of Bologna FC. The club plays in Serie B, the second tier of Italian soccer.
Tacopina, who has worked on a number of big-name criminal trials including Alex Rodriguez's performance-enhancing drug suit with Major League Baseball, has assumed the role of chairman and president. It was unclear what roll Saputo, whose family started Canadian dairy giant Saputo Inc., will play at the club. He also owns Major League Soccer's Montreal Impact, where he serves as president.
The deal marks the end of a 13-month auction process for Bologna FC, which was acquired in December 2010 by Italian banker Giovanni Consorte and coffee businessman Massimo Zanetti. The investors, who acquired the club from Sergio Porcedda, later allowed Guaraldi to buy into the club after Zanetti, then the president, and CEO Luca Baraldi resigned because of irreconcilable differences after only 28 days.
Guaraldi announced in September 2013 that he would put the club up for sale after growing tired of unrest from fans in reaction to selling Algeria international midfielder Saphir Taider to FC Internazionale Milano and allowing Italian Alberto Gilardino to return to Genoa Cricket and Football Club in Serie A in the summer of 2013.
Other on-field issues include the fact that the team has flip-flopped between the prestige of Serie A and the lesser Serie B over the past decade. The club was a founding member of Serie A in 1929 but was relegated to the second division after finishing 19th out of 20 in the 2013-2014 season.
"The club is for sale if somebody serious and reliable presents an offer which would cover all of the money I and my partners have invested — my investment is around €11 million," Guaraldi told Italian radio station Radio International Bologna in September 2013. "If I could go back in time, I would probably not have gained the majority of the club. ... Right now, I honestly would not know how to win back part of the fans."
The club looks to turn a corner under its new ownership.
"I'm pleased to have led the Bologna FC negotiations and excited to work side by side with our exceptional team at Park Lane to provide advisory services on transactions involving iconic sports franchises like these," Park Lane managing director Rick Perna said in a separate statement Wednesday. The Los Angeles investment bank advised the seller.
"I am very proud of our outstanding team for delivering these results for our clients, and we are thrilled to be a partner in one of the most historic football clubs in the world," added Park Lane's Andrew Kline in the statement.
Perna and Kline declined to comment on the deal price.
"We are dedicated to being a part of this team and this community for the long term," Saputo said in the new owners' Wednesday statement. "We have assembled one of the strongest management and executive groups in football to support our team on the field. This organization is built for stability and for success."
He founded the Montreal Impact in December 1992 as a member of the American Professional Soccer League, with the club playing in various leagues before sliding into top-tier MLS in 2012.
A Dorsey & Whitney LLP team led by partner Stuart Goldfarb and Raymond Chau acted as legal counsel to Bologna FC acquirer BFC1909 USA SPV LLC, a Delaware incorporated company. New York and Milan-based Chiomenti Studio Legale, led by partner Salvo Arena, acted as special Italian legal counsel on the deal, and Andrew M. Nestor served as financial adviser. Nestor is a part owner and served as general manager for the Tampa Bay Rowdies, who play in the second-tier North American Soccer League.