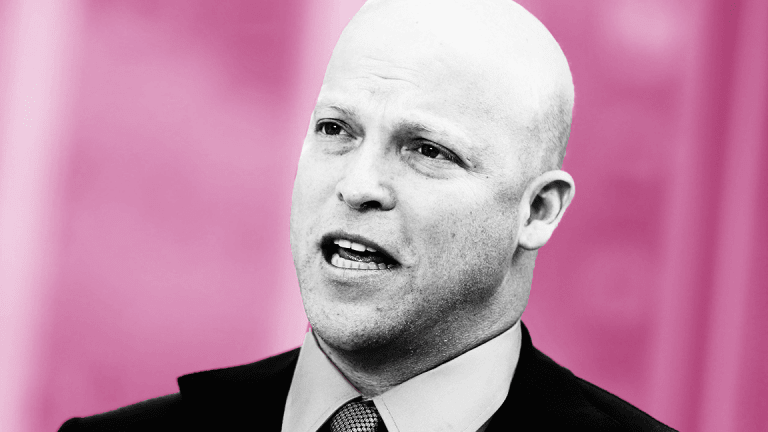 Corvex's Keith Meister Launches Energen Proxy War
The insurgent fund run by a former deputy to Carl Icahn, Keith Meister, had been urging the energy company to hire an investment bank to explore strategic alternatives. However, his efforts have faced complications in an Alabama court.
Corvex Management LP's Keith Meister on Wednesday escalated his effort to drive a sale of Energen Corp. (EGN) by nominating a minority-slate of four dissident director candidates to the company's nine-person board.
"Today we are nominating four highly-qualified, independent director candidates who will bring fresh perspectives and relevant experience along with a simple mandate—to run the company in the best interests of all shareholders," Meister said in a statement.
The escalation comes after Meister, a 10% shareholder, had been urging Energen to hire a bank to explore strategic alternatives such as a sale. He said in October that the case for M&A is "simply too compelling to ignore" and he noted that significant benefits could be unlocked through consolidation.
The dissident candidates nominated Wednesday include an ex-CEO of Federal-Mogul Corp., the founder of Atlas Energy, a former VP of Atlas Energy and an ex-managing director who used to work with Carl Icahn.
The boardroom battle was not unexpected since Meister had suggested in a November securities filing that he intended to "evaluate nominating persons for election to the board" at the company's next annual meeting. The nominations came a couple days before a Feb. 2 deadline for nominating board members for Energen's 2018 annual meeting, expected in May. 
The boardroom effort comes after a previous effort of Meister's to call a special shareholder meeting was stymied last year when an Alabama court issued a decision on Oct. 31 determining that Energen's board has the sole right to determine the size of its board and to fill any vacancies generated through the increase in the number of directors that oversee the company.
What Will Carl Icahn Do Now That Xerox and Fujifilm Are Combining?
Bill Ackman's Message to Nike Is - Just Do It
The activist investor had been seeking to call a special meeting with the goal of expediting efforts to nominate dissident candidates to Energen's board. Energen civil suit, filed on Sept. 12 with the circuit court of Jefferson County, Alabama, sought clarity over whether Corvex had the right to call a special meeting of shareholders in order to increase the size of the company's board with the goal of installing as many as six dissident director candidates.
More of What's Trending on TheStreet: