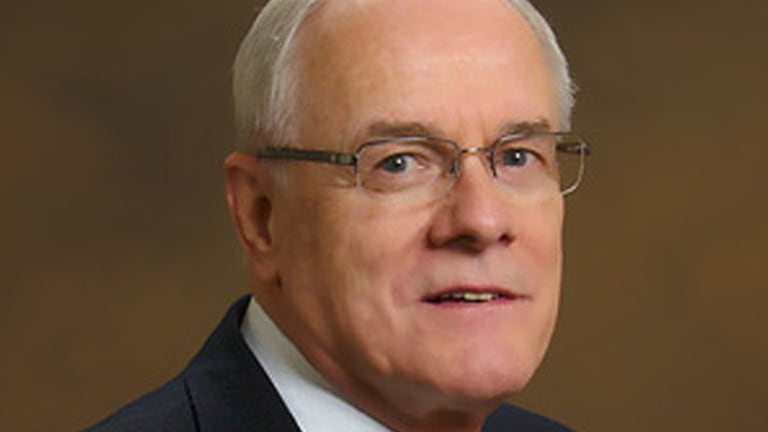 Consumer-Disclosure, Anti-Retaliation Bills May Make Headway This Year
A Rhode Island bill has been introduced, amendments are expected to bills in Florida, and legislation has been filed in Texas.
A controversial consumer-disclosure bill, which has met resistance from the life insurance industry in the past, has been introduced in Rhode Island and is expected to come before Florida legislators this year as well.
Under HB 5628, introduced by Rhode Island Rep. Brian Patrick Kennedy on March 1, insurance companies would be required to tell seniors about the possibility of selling their policies if they're thinking of surrendering them or letting them lapse.
Life insurance industry representatives have opposed such consumer-disclosure legislation in other states in previous years, arguing it wasn't their job to market a competing industry's product. Additionally, they complained about the costs of mandatory disclosure notices.
The Rhode Island bill contains an anti-retaliation provision that would prevent insurers from firing, fining or penalizing life insurance agents who tell clients about the option of selling their policies. Some carriers have prohibited agents from discussing life settlements, threatening them with termination.
Two similar anti-retaliation bills also were filed in Texas this month, HB 3008 and its companion measure, SB 1285.
Dan Young, vice president of asset management for Vida Capital Inc., an Austin, Texas-based purchaser of policies that's shepherding the measures, said he hasn't heard of any pushback from carriers yet.
An anti-retaliation measure passed in Georgia last year without opposition from the life insurance industry -- the first success the life settlement market has had on such legislation.
Kennedy, Rhode Island's speaker pro tempore, said in an e-mail that he doesn't know what to expect from the life insurance industry on his bill.
"Having consumer disclosure is very important," he said. "In 2014, Rhode Island adopted the Unclaimed Life Insurance Benefits Act. This consumer disclosure act represents the next step in the process of providing an awareness to seniors that they have an alternative to allowing a life insurance policy to lapse or to surrender the policy."
The unclaimed insurance model act, passed by the National Conference of Insurance Legislators, requires life insurers to look as hard for beneficiaries entitled to death benefits when insured persons die as they do on the annuity side of their businesses when they stop making payments for deceased holders.
Under the Rhode Island legislation, the insurance commissioner would adopt a written notice informing policyholders of available alternatives, including a life settlement.
Insurers or their agents would be required to provide the notice to policyholders who are at least 60 and are known by insurers or agents to be terminally or chronically ill. They also must send notices if seniors ask to surrender their policies to insurers or seek loans against the policies or withdrawal of cash from them.
The notice requirement also would kick in if policyholders request accelerated death benefits, nursing-home or critical-illness benefits or any other living benefit under the policies. It would apply if a policyholder asks to reduce the face amount of the policy, if the policy enters an extended term, if the policyholder requests a waiver of premiums and if a term policy is within six months before the end of the term and the policyholder has a right to convert it to a permanent policy.
Insurers who send lapse notices are not required to send the consumer-disclosure notice more than once a year after the first lapse notice.
The bill deems a violation an unfair trade practice, but it wasn't clear whether that applies just to the anti-retaliation measure or the consumer-disclosure section as well.
Kennedy believes what he's proposing is a common-sense consumer measure. "The same insurance agent that was relied upon to sell the policy in the first place should easily be able to advise the consumer insured of their rights," Kennedy said.
Since the passage of the consumer-disclosure model act by the National Conference of Insurance Legislators in 2010 and its five-year extension last year, he noted that many states have explored the issue and eight states have passed some form of the law, including California, Georgia, Kentucky, Maine, New Hampshire, Oregon, Washington and Wisconsin.
Darwin Bayston, CEO of the Life Insurance Settlement Association, said he met with Kennedy about a month ago to discuss the legislation. The association, also known by its acronym LISA, had drafted the Rhode Island legislation originally for Florida, but held off on asking its sponsors to file it there in favor of having it attached as an amendment to the two life settlement bills already introduced.
The trade group opposes one of the key provisions in the Florida bills that calls for banning life settlements for premium-financed policies within the first five years after they are issued. The group instead backs allowing policies to continue to be sold two years after issuance, like most states, which coincides with the contestability period.
The Florida bills, HB 1205, sponsored by Rep. Cyndi Stevenson, and SB 1600, introduced by Sen. Dana Young, also contain a provision curtailing stranger-originated life insurance, or STOLI, policies.
That language and the five-year ban are intended to stop an abusive practice that created policies lacking insurable interest, which flooded the secondary market and artificially pumped it up starting in 2006. New STOLI policies, however, haven't been seen for years, as investors lost their appetite for them due to legal challenges by insurers.
New York Life Insurance Co. and the Florida Office of Insurance Regulation had been behind Stevenson's HB 445 last year, and a companion bill, SB 650, Colin Kirkland, a legislative assistant to Stevenson, said at the time. Both bills failed to pass after LISA fought them.
It's too late for LISA to submit its own bill to Florida this year, although it initially had considered doing so. The group submitted a draft bill to the House and Senate, but ultimately decided against asking them to be introduced in favor of working toward getting their provisions attached to the Stevenson and Young bills.
"It was a strategic decision, so it gets attached as an amendment, so the two different parties can come to an agreement and decide what's best," Bayston said. "Otherwise, they fight our bill and we fight their bill."