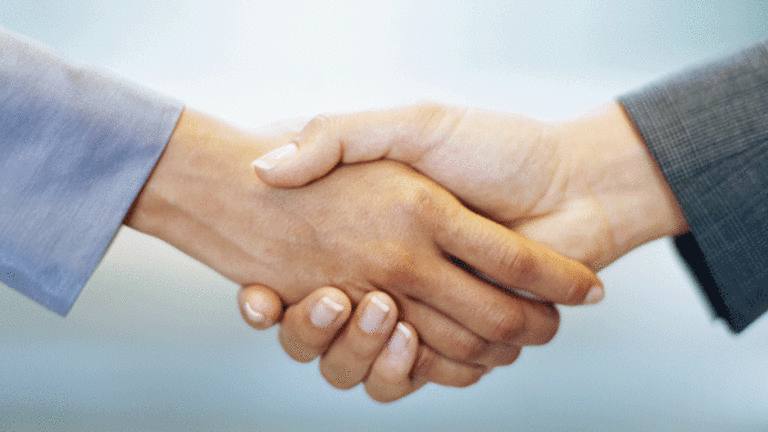 Publish date:
ConMed Gets Mixed Messages on Proxy Fight From Advisory Firms
Two proxy advisory firms sent a split message to surgical device maker's shareholders about whether they should back a three-person dissident slate of candidates.
Two proxy advisory firms sent a split message to surgical device maker's shareholders about whether they should back a three-person dissident slate of candidates.
NEW YORK (The Deal) -- Two proxy advisory firms sent a split message to surgical device maker ConMed (CNMD) - Get Report  shareholders about whether they should back a three-person dissident slate of candidates activist fund Voce Capital Management LLC has put up for the company's eight-person board.
Proxy advisory firm Glass Lewis recommended that ConMed shareholders support two of three nominees put forward by the dissident, Voce said in a statement Friday.
However, Institutional Shareholder Services, the other major proxy advisory firm, told investors to support all of the surgical device maker's incumbent slate. It noted in a report obtained by The Deal that the company's board "has already made significant changes in the past year both to its own composition and to the senior executive ranks and the dissidents have not made a compelling case that additional change at the board level is necessary."
Nevertheless, it seems unlikely that a settlement will be reached prior to ConMed's scheduled annual meeting set for Sept. 10. ConMed already had pushed back the meeting from May 22.
The two Voce nominees Glass Lewis supported are James Green, president and CEO of Analogic Corp. and Joshua Levine, CEO of Accuray Inc. Both come from companies that have medical technology businesses. The proxy advisory firm didn't support Voce Capital's founder and managing partner Daniel Plants, the third dissident nominee for the board.
ISS in its report argued that Voce didn't make any substantive argument that the incumbent nominees are responsible for any history of poor operating performance. It added that Voce also did not make a good case that the targeted incumbent directors themselves performed poorly as "steward of public shareholders."
A key change came in July, when ConMed restructured its leadership, which included CEO Joseph Corasanti stepping down. Corasanti is the son of founder Eugene Corasanti, who started up ConMed in the 1970s and previously served as chairman - he retired from that position in February.
In its recommendation, ISS noted that in an "unusual twist" the board has substantially remade itself since the last annual meeting by eliminating the founder and his son and replacing five other incumbents with new directors.
Plants, in February, launched a proxy contest to install five directors on the company's board. However, recognizing that the company has made substantial changes since he launched his campaign, the hedge fund manager subsequently dropped his slate to three candidates, saying that the company has made some positive moves, including personnel adjustments, leading him to think it no longer needed a change of control.
ConMed also announced in July that it had concluded a review of its strategic alternatives, including a sale and that "various strategic alternatives available" at the time did not "adequately reflect the intrinsic value of the company or its future growth prospects." The stock price dropped following that announcement and has never really recovered since, closing Thursday at $38.14 a share.
However, people familiar with Plants' thinking on the matter said that he wonders whether the company really conducted a thorough auction process.
The new interim CEO is Curt Hartman, a dissident nominee that another activist fund, Coppersmith Capital Management LLC, put up for the company's board. Coppersmith eventually settled with ConMed to get Hartman on the board in February. However, according to ISS Voce has expressed concern abut the board's decision to appoint Hartman interim CEO, contending this makes him "the presumptive nominee" for the permanent CEO role and arguing that his "experience may not be well matched with the company's needs."
ConMed's press release upon bringing him in as interim CEO notes that Hartman had a 22-year career at medical device maker Stryker Corp. from 1990 through the beginning of 2013, serving as interim CEO for several months in 2012. "There may be reasons Hartman is not the right choice for permanent CEO at ConMed - there were, apparently, reasons the Stryker board previously felt he wasn't the right choice there," ISS said.
The advisory firm recommendations also come after Voce on Monday offered to settle for two seats on the board of the Utica, N.Y.-based company. He later withdrew the offer, citing a lack of response. However, that decision set off an exchange of strongly worded e-mails between ConMed's chairman Mark Tryniski and Voce's Plants.
Tryniski fired off an email (released Tuesday in a securities filing) raising concerns about whether Plants had given him enough time to respond to the Voce settlement offer. "I was surprised to see your press release cross the wire this morning at 9:00am ET. In your email to me at 9:30am ET yesterday you asked for a response within 24 hours," Tryniski said.
In response to Tryniski's public release of his e-mail, Plants made a string of e-mails going back to July 25 between him and ConMed's chairman public through his own regulatory filing. Pointing out that an extra 25 minutes wouldn't have made any difference, Plants wrote, "If you mean to suggest that the extra 25 minutes you believe you had remaining would have resulted in a substantive response (I notice your email didn't contain one), why don't you go ahead and make it now?"