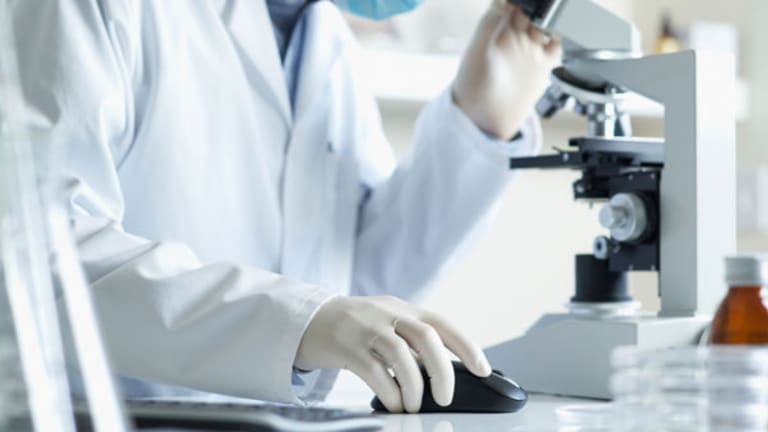 NEW YORK (The Deal) -- Concordia Healthcare (CHEHF) (CXR:Toronto) announced on Monday that it would acquire assets of private equity-backed Covis Pharmaceuticals for $1.2 billion in cash.
Toronto-based Concordia will purchase substantially all the commercial assets of Covis Pharma and Covis Injectables, including 18 branded and authorized generic products.
The deal is expected to be 50% accretive to adjusted earnings per share during this year, according to a statement from Concordia.
Covis, which is based in Zug, Switzerland and also has an office in Cary, N.C., has a number of products including injectables for ulcers, tablets for cardiac issues and other products for chronic illnesses.
The company's investors include Cerberus Capital Management, Princeton Biopharma Capital Partners and Bourne Partners. Covis' COO and CFO Michael Porter joined the company from his previous role at Cerberus as a senior operating executive.
Concordia, which is involved in pharmaceutical products, orphan drugs and medical devices, will gain a product portfolio in the cardiovascular, oncology, central nervous system and acute care markets. During the fourth quarter of last year, Covis noted it expects to have revenue between $47 million and $52 million and revenue for 2014 of between $140 million and $145 million.
"Covis' strong commercial momentum will have an immediate and material impact on our top and bottom line financial results," said Mark Thompson, Concordia's CEO, in the statement. "In the longer term, this transaction creates greater scale and diversification for Concordia, which should support the continued execution of our aggressive growth plans."
The transaction will be financed through a mix of term loans, bonds and equity. Concordia has entered a commitment letter with the Royal Bank of Canada that has credit facilities and bridge commitments of up to $1.6 billion.
The latest pharmaceutical deal is emblematic of a rush to sew up rights to drug pipelines. Valeant Pharmaceuticals (VRX) did a deal last month for Salix Pharmaceuticals (SLXP) for $14.5 billion. Shire agreed to purchase Bedminster, N.J.-based NPS Pharmaceuticals (NPSP) for $5.2 billion early in February, and Pfizer (PFE) - Get Pfizer Inc. Report purchased Hospira (HSP) in January in a bid to penetrate the biosimilars market, for close to $17 billion.
Covis and Concordia have also been acquisitive prior to their latest deal.
Must Read:Warren Buffet's Top 10 Stock Buys
In 2011, Covis announced an agreement to acquire a handful of drugs from GlaxoSmithKline (GSK) - Get GlaxoSmithKline plc Sponsored ADR Report, including Fortaz, an injectable antibiotic, and Lanoxin, a drug for cardiac issues, for the U.S. Under the terms of that deal, GSK retains the rights to these drugs outside the U.S.
In 2013, Covis further expanded its portfolio by announcing an agreement with Sanofi's (SNY) - Get Sanofi Sponsored ADR Report U.S. subsidiary to acquire U.S. commercial rights for five drugs that included Niladron and Rilutek.
In March of last year Concordia Healthcare acquired Donnatal, a treatment for irritable bowel syndrome and acute enterocolitis from privately held PBM Pharmaceuticals for $265.3 million.
Concordia has a broad range of products in its existing portfolio including drugs for attention-deficit hyperactivity disorder, head lice lotion and capsules for treatment of seizures. In its last quarterly report filed in November, the company reported revenue of $79.3 million for the nine months ended Sept. 30. It had a gross profit of $66.4 million in that same time period and $30.9 million in cash on hand. Concordia has a market cap of $2.17 billion.
Concordia retained RBC Capital Markets as its financial adviser. It retained a team at Sullivan & Cromwell including Krishna Veeraraghavan and Matthew Hurd, as well as Fasken Martineau DuMoulin as its legal counsel.
Covis retained Bourne Partners as its financial adviser and Lowenstein Sandler for legal advice.
-- David Marcus contributed to this story.
Must Read:10 Stocks Billionaire John Paulson Loves
Read more from: