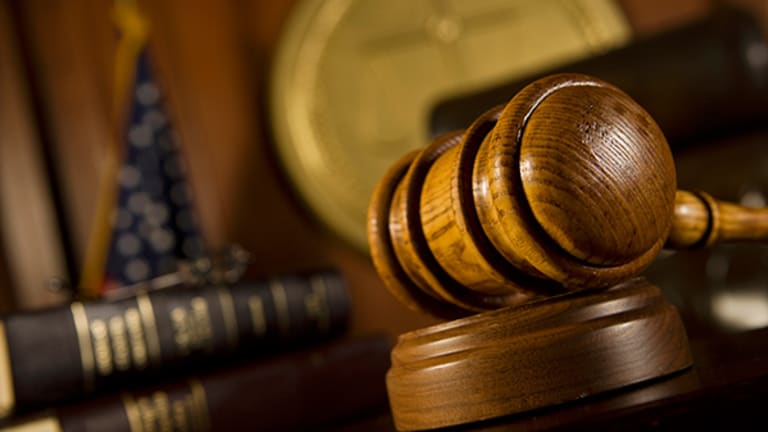 Comcast Rejection Clouds Charter Agreement for Time Warner Cable
But Charter Communications is given a much better shot at winning regulatory approval for its planned acquisition.
NEW YORK (The Deal) -- Charter Communications (CHTR) - Get Report is given a much better shot at winning regulatory approval for its planned acquisition of Time Warner Cable (TWC) than Comcast (CMCSA) - Get Report ever was thought to have in its failed bid for Time Warner Cable.
Charter's $78.7 billion agreement to acquire Time Warner Cable to form a cable and broadband provider second in scope only to Comcast was announced Saturday. Concurrent with the deal, Charter also would acquire a controlling position in Advance/Newhouse Partnership'sBright House Networks.
That is what happened to Sprint's (S) - Get Report plans to acquire T-Mobile US (TMUS) - Get Report.
In early 2011, an expected deal between those two companies was thought to face a good shot of clearing U.S. regulators. In March of that year, however, AT&T (T) - Get Report came along and not only broke up their merger talks with its own bid to acquire T-Mobile US, but very likely shredded Sprint's path to regulatory approval as well.
A Sprint/T-Mobile US union was originally viewed as strong combination to rival the juggernauts of AT&T and Verizon Communication (VZ) - Get Report. But after reviewing AT&T's proposed deal, the regulators appeared to double-down against any deal that would significantly increase concentration in the wireless market.
It is true that the AT&T/T-Mobile US deal carried some unique characteristics that made regulators loath to let T-Mobile US join Sprint when attempts were made to revive that deal in 2013. Specifically, T-Mobile US, flush with cash from a $3 billion breakup fee from AT&T, gained more market share than any other wireless carrier in 2013 after carrying out several deals such as its acquisition of MetroPCS Communications.
"The question for Charter is whether there has been an evolution in the regulators' thinking that could have an impact because of the Comcast investigation," said one telecommunications source. "It could become just like Sprint/T-Mobile, which once looked do-able, but became undo-able after the government staked out a position in the AT&T case."
In Washington, the regulators' initial thinking is difficult to read.
Justice Department antitrust chief Bill Baer hasn't even scattered tea leaves to read. FCC Chairman Tom Wheeler has shared some thoughts, but they are contradictory and of little use to anyone parsing his words for his thoughts on Charter's plan.
In the days leading up to the announcement of Charter's offer, he reportedly called Time Warner Cable Chief Executive Robert Marcus and Charter Chief Executive Tom Rutledge, as well as other cable executives, to assure them not to assume that the outcome in the Comcast case is an indication that regulators will block all future cable deals.
In a statement released after Charter announced its latest plans, however, Wheeler stressed that the parties will have to convince the commission that a combination will bring tangible benefits to consumers.
He made clear that the FCC would be looking for value-added for consumers, not just that the deal would do no harm.
"The FCC reviews every merger on its merits and determines whether it would be in the public interest," Wheeler said in a statement.
"In applying the public interest test, an absence of harm is not sufficient," he said. "The commission will look to see how American consumers would benefit if the deal were to be approved."
Analysts looking at the deal say that regulators need to be convinced that the deal, for instance, can help Charter improve broadband speed, a top priority for the FCC.
Craig Moffett of MoffettNathanson Research wrote in a note Tuesday that the scale of the combined company with 17.4 million video subscribers and 19.9 million broadband subscribers would be "daunting."
And, despite Wheeler's outreach to the cable chiefs, "we can't imagine anything like an outright promise" was made to let them merge, Moffett wrote.
As a result Moffett concluded, "One has to be sober about genuine risks that this deal could still be rejected."
The biggest knock against a Charter deal is further concentration in cable-delivered broadband," said Paul Gallant, an analyst at Guggenheim Securities.
"Chairman Wheeler has repeatedly cited cable's dominance of the broadband market" as a concern, Gallant wrote in a recent note.
As a result, it bears watching whether Wheeler is inclined to create a second quasi-national cable operator, Gallant wrote.
In favor of the deal, he wrote that regulators have signaled that they want at least two companies in a sector with sufficient scale to implement their own business practices rather a single operator acting as a de-facto standards-setter for their sector.
Also, unlike with Comcast's bid, where regulators were concerned with their ability to monitor and enforce compliance with likely behavioral merger conditions, those kinds of requirements are less likely to be needed with Charter's bid.
Charter and Time Warner Cable have little content and wouldn't face issues that owning NBCU created for Comcast-Time Warner Cable, Gallant wrote.
Finally, there are fewer issues related to Internet delivered over-the-top programming, which the FCC is eager to promote. Regulators were concerned that Comcast-Time Warner Cable could impose anti-OTT provisions in programmer contracts.
But Gallant wrote that a combined Charter-Time Warner Cable would be only 70% the size of Comcast and would have less leverage than Comcast has to force anti-OTT provisions on programmers.
Unlike Comcast, which has an interconnection dispute with Netflix (NFLX) - Get Report Charter hasn't had serious friction with OTT players.
Read more from: