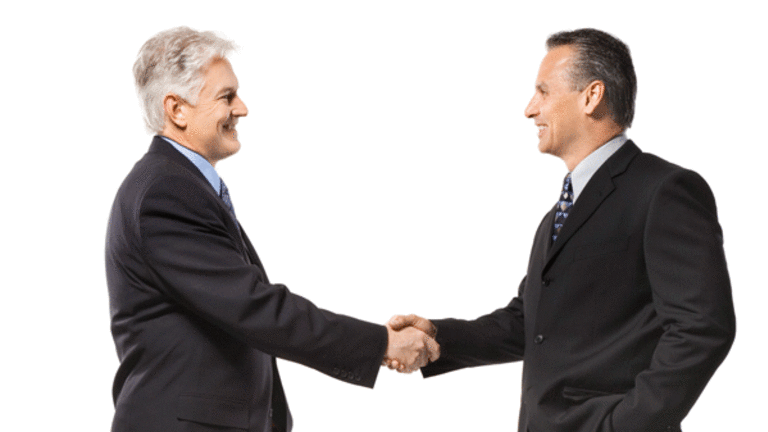 Coldwater Creek Seeks Financing As Auction Fizzles
After private equity came calling, the retailer tried to sell itself last fall.
After private equity came calling, the retailer tried to sell itself last fall.
NEW YORK (The Deal) -- After Coldwater Creek (CWTR) was unsuccessful in finding a buyer for the business, it is now in the midst of seeking additional financing for the company, according to a source familiar with the situation.
In October, the women's apparel retailer hired investment bank Perella Weinberg Partners to conduct a strategic review.
Private equity interest in acquiring the retailer triggered the investment bank's hiring, a source said at that time, adding that Coldwater Creek no longer wanted to be public. However, the company's board had already been hunting for an adviser to help lead a turnaround effort, another source said, to allow the management team to focus on day-to-day operations.
A spokesman for Coldwater Creek declined to comment. Perella Weinberg did not respond to requests for comment.
A source noted that the fourth quarter, with its holiday sales, was crucial for the retailer and its potential turnaround. Also key to a turnaround would have been a focus on logistics and store closings. Coldwater Creek said on Dec. 11 it was planning to close 10 more retail stores. The chain has 343 retail stores, 36 factory stores and 7 spas.
But a lackluster holiday followed by what is expected to be a disappointing January is not a good omen for many apparel retailers, and Coldwater Creek is no exception.
That would be in addition to poor results for the third quarter ended Nov. 2, in which net sales for Coldwater Creek were nearly $155 million compared to about $188 million for the same period a year earlier, almost a 17.6% drop.
Consolidated gross profit for the Sandpoint, Idaho-based retailer also declined in the third quarter from about $66 million in 2012 to about $48 million in 2013.
Net loss was nearly $24 million in the third quarter ending Nov. 2, compared to a net loss a year earlier of nearly $21 million. There was a wider discrepancy between adjusted net loss, which was about $24 million for the most recent third quarter, compared to nearly $14 million for the same period a year earlier.
Coldwater Creek's balance sheet as of Nov. 2 included nearly $7 million in cash and $15 million drawn on the retailer's revolver, leaving some room for it to borrow money. At a time when high-yield financing has been readily available, even as troubled a retailer as RadioShack (RSH) was successful in obtaining high-yield financing.
Coldwater Creek's stock closed at 88 cents a share Friday, down almost 77% on the year, giving it a market cap of nearly $28 million.