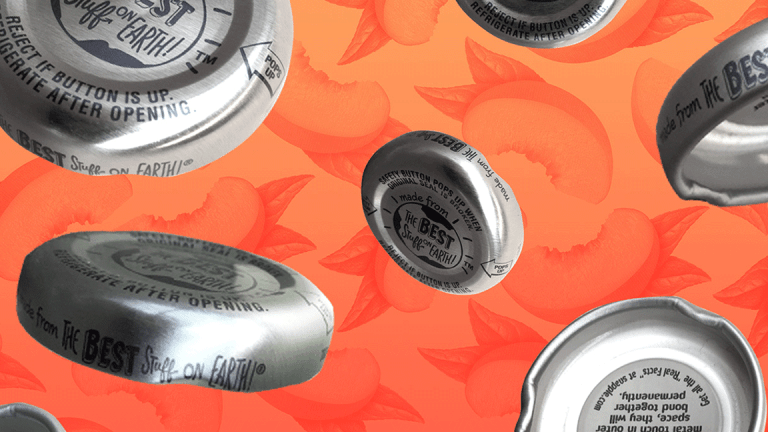 Coca-Cola, Pepsi Find There's a New Beverage Giant to Contend With
K-cup coffee maker Keurig Green Mountain and beverage maker Dr Pepper Snapple plan to merge.
The beverage wars just got a bit more interesting.
K-cup coffee maker Keurig Green Mountain Inc. and beverage maker Dr Pepper Snapple Group Inc.  (DPS) announced Monday, Jan. 29, that they planned to merge in a deal that will create a company with annual revenue of about $11 billion.
The new company will be called Keurig Dr Pepper.
Dr Pepper Snapple shareholders will receive $103.75 a share in a special cash dividend and retain 13% of the combined company. Keurig will take over a controlling 87% stake.
The merger has added another player to the beverage war between giants Coca-Cola Co.  (KO) - Get Report and Action Alerts Plus holding PepsiCo Inc. (PEP) - Get Report . Both companies have experienced declining sales in recent years as consumers move away from the sugary soft drinks that boosted the top lines of both companies. 
"We are excited to combine with Keurig to build on the rich heritage and expertise of both companies and provide the highest-quality hot and cold beverages to satisfy every consumer throughout the day," said Dr Pepper Snapple CEO Larry Young.
While the $11 billion in combined annual revenue for Keurig Dr Pepper pales in comparison to the more than $40 billion for Coca-Cola and $60 billion for PepsiCo, the strength of the merger lies in the diversity of beverages Keurig Dr Pepper will offer. 
The company will offer soft drinks Dr Pepper, 7UP, A&W and Sunkist along with Snapple and leading coffee brand Green Mountain Coffee Roasters. The combined company also will sell Keurig's single-serve coffee appliance and more than 75 owned and licensed partner brands within the Keurig system. 
"The combination of Dr Pepper Snapple and Keurig will create a new scale beverage company which addresses today's consumer needs, with a powerful platform of consumer brands and an unparalleled distribution capability to reach virtually every consumer, everywhere," Keurig CEO Bob Gamgort said. 
Dr Pepper has been aggressive in diversifying its product portfolio in the face of declining consumer interest in carbonated drinks. In 2016, Dr Pepper purchased antioxidant and health-oriented beverage maker Bai Brands for $1.7 billion.
While the volume of soda sold has been in a steady decline, the number of people drinking higher-priced specialty coffee rose 10% in the last 12 months, according to the National Coffee Association. That increase is driven by younger coffee drinkers with  39% of younger consumers drinking gourmet coffee. 
Coca-Cola and PepsiCo still dominate the non-alcoholic drinks market. As of 2016, Coke held a 22% market share of the market in North America, while Pepsi held a 19% share. 
Dr Pepper shares rose 25% in morning trading Monday to $119.27. Coca-Cola and Pepsi shares fell 1% and 0.88% respectively shortly after the opening bell. 
More of What's Trending on TheStreet: