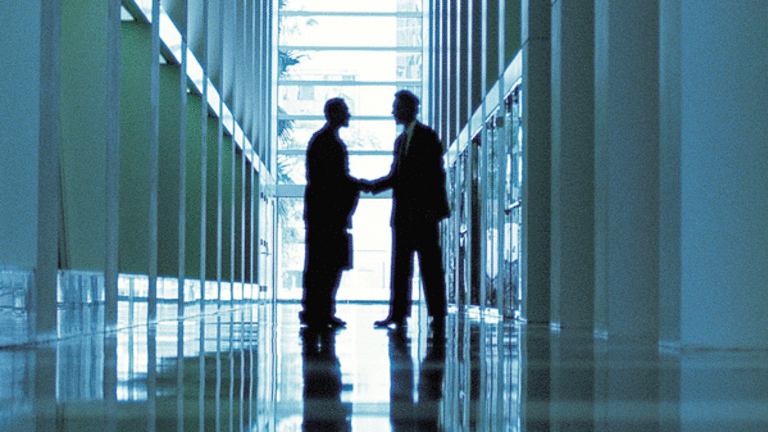 Clariant Clear About Not Wanting Any Offers -- as Evonik Reportedly Plans Offer
Hours after a report that German chemical company Evonik Industries was mulling a $7 billion offer for Swiss rival Clariant, the target's top executive warned unsolicited suitors off.
NEW YORK (TheDeal) -- Just hours after a report that German chemical companyEvonik Industries was mulling an offer for Swiss rivalClariant (CLZNY) worth Sfr7.3 billion ($6.97 billion), the supposed target's top executive warned unsolicited suitors off through a newspaper interview.
"I've read everywhere that we're on the shopping list of many companies," Clariant CEO Hariolf Kottmann told Switzerland's Handelszeitung. "But I would be very surprised and also bitterly disappointed if a competitor actually did launch a hostile offer. The entire industry knows that we don't want to be acquired."
The interview was published after a Financial Times report claimed Evonik was considering launching an offer at SFr23 per share, a 27% premium to Clariant's Wednesday closing price. The news pushed Clariant's shares up 8.1%, or Sfr1.46, to Sfr19.53 in afternoon Zurich trading.
During a Thursday press conference on Evonik's research and development activities, Evonik CEO Klaus Engel refused to comment on "market speculation." Clariant also refused to comment.
Both Evonik and Clariant have been open about hoping to play a role in an ongoing consolidation in the European chemicals industry.
Earlier this month Dutch chemical and food ingredients companyRoyal DSM sold control of its polymer intermediates and composites resins activities to CVC Capital Partnersin a complex deal worth up to €775 million ($846.5 million). And domestic Clariant rivalSikais being stalked by France's Cie. de Saint-Gobain (CODGF) through a controversial deal that has pitted the Swiss company's family owners -- who want to sell -- against company brass.
"We have a list of about 20 companies that we are currently talking to. These are smaller companies that would cost between Sfr10 million and Sfr100 million. There are always businesses you'd like to have," Clariant's Kottmann told Handelszeitung.
Meanwhile Evonik, which is 14.1% held by financial investor CVC, in December said it planned on spending €4 billion by 2016 on acquisitions as it works to boost annual sales to €18 billion from €12.9 billion in 2014. It's also raised the possibility of selling shares to raise cash.
While 18% of Evonik is in freefloat, the company is majority owned by the RAG Stiftung, a foundation set up to handle claims against Germany's once-mighty coal industry.
The Financial Times said Evonik hadn't yet proposed the deal to Clariant and may yet back off. Bloomberg in November said Evonik was planning a major acquisition and listed Clariant, DSM and Croda International (COIHF) as potential targets.
Evonik shares slipped 2.8%, or €0.92, to €32 in afternoon Frankfurt trading.
Read more from: