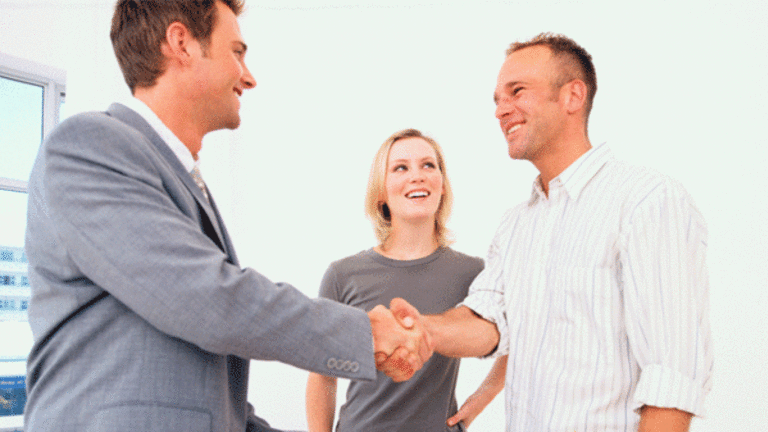 C&J Energy to Merge With Nabors Fracking Unit
Houston oil services provider C&J Energy Services it agreed to combine with the fracking businesses of Nabors Industries in a deal valued at $2.86 billion.
HOUSTON (The Deal) -- Houston oil services provider C&J Energy Servicesundefined said after the markets closed Wednesday that it agreed to combine with the U.S. and Canadian completion and production businesses of investor-embattled Nabors Industries (NBR) - Get Free Report in a deal valued at $2.86 billion, tripling its stimulation fleet into the fifth largest in North America.
C&J said the deal -- structured as a Reverse Morris Trust -- will result in Nabors receiving 62.5 million shares of a new C&J entity and $940 million in cash. C&J shareholders will get one share in the new entity for each share they hold in what's expected to be a tax-free exchange. Nabors will end up with 53% of the new C&J shares while C&J stockholders will hold 47%.
C&J will change its name to C&J Energy Services Ltd. and be listed on the New York Stock Exchange under the same ticker symbol CJES. It will be based in Bermuda, like Nabors, with corporate offices remaining in Houston, its management team staying the same and more than 10,000 employees.
C&J expects the transaction to generate financial benefits and stockholder value, including adding to C&J's cash earnings per share in the first full year of combined operations and creating large cost and sales synergies.
"Today is a monumental day in C&J's history," C&J CEO and founder Josh Comstock said in a statement. "Among many key strategic benefits of this combination is accelerated growth and scale, enabling the rapid advancement of our stated goal of transforming C&J Energy Services from what I started as a small energy services company to a diversified, large-scale, global provider of technologically advanced services."
Comstock said the combination will have increased capacity for its hydraulic fracturing, coiled tubing and wireline services, introduce cementing to its completion services and add a production services business that will diversify its operations. He added that the diversified revenue base, enhanced earnings and boosted cash flow along with the company's expanded scale and service offering will help it to further accelerate its growth strategy in the U.S. and abroad.
Comstock will remain CEO of the new entity while Randy McMullen will stay president and CFO and its board will consist of seven members, with Comstock being chairman.
C&J said it's secured a $1.3 billion fully underwritten financing commitment from Citi to finance the cash portion of the transaction and refinance existing debt. It's also secured a $600 million commitment on a new credit facility that is expected to be undrawn after clsoing.
The deal must clear C&J stockholders and Hart-Scott-Rodino but is expected to close by Dec. 31.
Kurt Hallead, an analyst at RBC Capital Markets, wrote in a report late Wednesday that the deal works out to 6.5 times Ebitda for the Nabors unit versus the 6 times on average for other companies in the same business and should result in $100 million in annual cost savings by 2017. "We expect investors will like the transaction, as it simplifies NBR's corporate structure and strengthens the balance sheet," he said.
Nabors said the deal was part of a strategic review process it started last year, which was expected to bring in around $1 billion.
Nabors said the combined company will operate the largest fluids management fleet and the second largest workover/well-servicing fleet in North America and that prospects for international expansion should be enhanced through a global alliance agreement with Nabors.
Nabors chairman, CEO and president Anthony Petrello said in a statement that the new C&J will be a "formidable player" that will boost shareholder value for both companies. "The addition of the cash flow and earnings leverage of the high-quality assets, management and personnel of our completion and production services businesses creates one of the largest completion and production services operations in North America," he said.
Petrello said while the company still believes in the long-term value of the businesses, particularly after the reemergence of growth after a two-year downturn, "We saw this transaction as the most expeditious way to demonstrate their real value," he said. He added that the companies can now concentrate their resources in their respective segments, that the deal establishes the "intrinsic value" of Nabors' entities with the initial valuation and its 53% stake in the new company will provide it with a "real-time indication" of market value as it realizes synergies and expansion. He also said that the cash component of the deal enhances Nabors' financial flexibility.
A glut in pressure pumping equipment over the last few years has led to lower prices for fracking services, but analysts think that's beginning to change and more improvement will be seen next year in some areas.
Nabors has been under pressure from investors -- including hedge fund Pamplona Capital Management LLP, which is run by former Nabors board member and billionaire Alexander Knaster -- to change its corporate governance and compensation practices and boost performance. In April the company agreed to separate its chairman and CEO roles after Petrello leaves his roles, limit severance payments to 2.99 times an executive's salary and bonus and allow eligible shareholders to include nominees with those nominated by the board in the company's proxy materials, among other things.
C&J was founded in 1997 and went public in 2011. It generated net income of $52.85 million on sales of $1.1 billion last year and had $205 million in debt.
Citi's Steve Trauber, Serge Tismen and Leo Mahon advised C&J and Tudor, Pickering, Holt & Co.'s Adam Peakes and Richard Barker provided a fairness opinion to C&J's board. Vinson & Elkins LLP's Jeff Floyd and Steve Gill represented C&J with a team that included Kai Liekefett, Adam Law, Claire Campbell, Leonard Wood, Justin Moore, Mark Wang, Sean Becker, David D'Alessandro, John Lynch, Peter Mims, Larry Nettles, Ted Stockbridge, Billy Vigdor, Elizabeth Brandon, Lina Dimachkieh, Matthew Dobbins, Casey Fisk, Grace Ho, Ali Lopez, Jason McIntosh, Kate Rainey, Sean Hill and Dennis Schmelzer. Fried, Frank, Harris, Shriver & Jacobson LLP's Alan Kaden and Steven Epstein provided tax counsel.
Goldman, Sachs & Co.'s Suhail Sikhtian and Brian Haufrect and Lazard Ltd.'s Mark Renton and Harry Pinson assisted Nabors, whose legal adviser is Milbank, Tweed, Hadley & McCloy LLP's Charles Conroy.