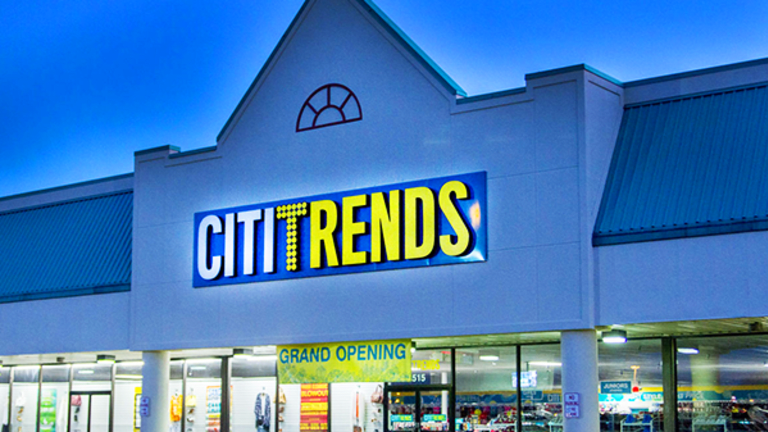 Citi Trends Employed Raymond James To Defend Against Activist
The discount retailer hired the boutique investment bank and its recently formed activist defense fund to help in its battle against insurgent manager Jonathan Duskin
Discount retailer Citi Trends Inc. (CTRN) hired boutique investment bank Raymond James Financial Inc. (RJF) and its recently formed activist defense team to help in its battle against activist fund manager Jonathan Duskin, two people familiar with the situation said.
The newbie activist defense practice, which focuses on small and mid-cap companies, is led by Duncan Herrington, who previously had worked in Credit Suisse Group AG's (CS) contested situations practice.
Citi Trends, a retailer with 538 stores in 31 states, won a partial victory against Duskin on Wednesday in a director battle that went the distance. Duskin's fund, Macellum Capital Management, had originally sought to fill three dissident director slots on the retailer's board. However, the fund dropped the number of its nominees to two after Citi Trends reduced the size of its board from seven to six. 
Based on preliminary results, shareholders elected Duskin to the company's board but the activist's other candidate, Paul Metcalf, a retailer adviser who had previously served as the chief merchandising officer at Burlington Stores, was not elected.
Also, Dunkan was unsuccessful in his effort to remove Citi Trends chairman Edward Anderson, who the dissident argued "likely bears responsibility for the company's poor historical performance." 
As part of its campaign, Macellum focused on the overly long tenure of Anderson and another director, Larry Hyatt, who have served for 15 and 11 years respectively, according to The Street's relationship mapping service BoardEx. And while Anderson retained his seat, Hyatt was not re-elected. Governance experts raise red flags in many cases when directors spend more than ten years on corporate boards because their tenure suggests they may be too cozy with management and no longer have the skills to drive share-price improvement.
Duskin specializes in activism at clothing retailers. In addition to campaign at Citi Trends, Macellum has launched campaigns at retailers Christopher & Banks Corp. and The Children's Place. At Christopher & Banks, Macellum reached a settlement to install Duskin and three new directors to the seven-person board. At Children's Place, Macellum and another activist fund, Barington Capital, settled for one dissident director seat and a mutually agreed upon second director.