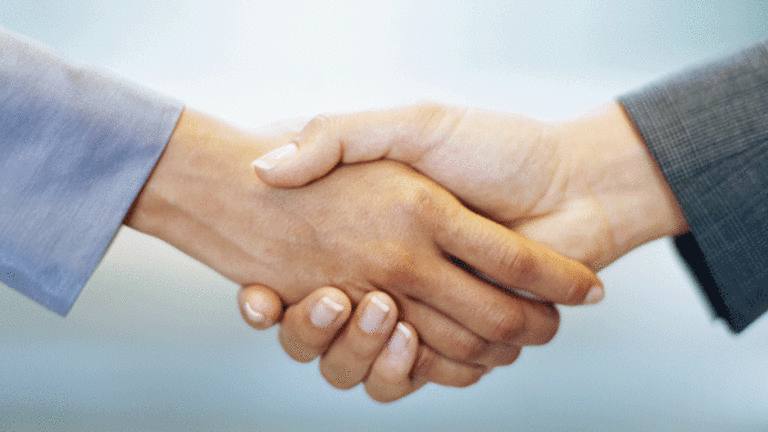 Circassia Pharmaceuticals to Buy Sweden's Aerocrine, U.K.-based Prosonix
The acquisitions are the first since Circassia went public in March 2014.
NEW YORK (The Deal) -- U.K. biotech Circassia Pharmaceuticals on Friday announced its first acquisitions since its March 2014 initial public offering with deals totaling up to $371 million for companies in Sweden and England.
Circassia, of Oxford, agreed to pay up to 1.78 billion Swedish kroner ($214 million) for Stockholm-listed Aerocrine AB, which sells and develops products to diagnose and manage asthma. In the U.K. it has arranged to buy venture capital-backed Prosonix Ltd., also of Oxford, which is working on treatments for asthma and chronic obstructive pulmonary disease, for up to £100 million ($157 million).
Circassia plans to raise £275 million through a share placing to fund the acquisitions. CEO Steve Harris said Aerocrine's "commercial infrastructure" will help with the launch of Circassia's Cat-SPIRE allergy immunotherapy, which is in phase III trials, while the products Prosonix is developing will boost its pipeline.
Aerocrine, a Karolinska Institute spinout, launched its first product in 2001: Niox, which measures airway inflammation. In 2014 it had revenue of Skr166.2 million and made an operating loss of Skr228.2 million. Prosonix generated an operating loss of £400,000 in the year ended March 2014. It hopes to get first approval from the U.K.'s Medicines and Healthcare Products Regulatory Agency,or MHRA, for its first drug, which is a rival to GlaxoSmithKline's Flixotide asthma treatment, in the second half.
"These proposed acquisitions and associated fundraising significantly accelerate Circassia's strategy to become a self-sustaining specialty biopharmaceutical company focused on allergy and asthma," said Harris in a statement. "The combined organisation will give us both the capability and resources to commercialise our enlarged late-stage pipeline of potential new allergy and asthma products, once approved, and thereby generate significant shareholder value."
Aerocrine's shares in Sweden were up more than 13% at Skr2.46, just below the Skr2.55 value of the Circassia offer. The offer is recommended by the Aerocrine board and has the backing of Novo A/S and Investor AB, which together hold about 50% of the Solna, Sweden-based company.
Circassia shares in London were down almost 10% at 289 pence, valuing the equity at £547.4 million. A Circassia shareholders' meeting to gain backing for the Aerocrine purchase and the share offering will take place on June 10. Three Invesco Asset Management clients accounting for 57% of the stock have said they will vote in favor of the acquisition and the offering.
Invesco and client Woodford Investment Management plan to buy new shares offered in the placing.
Read more from: