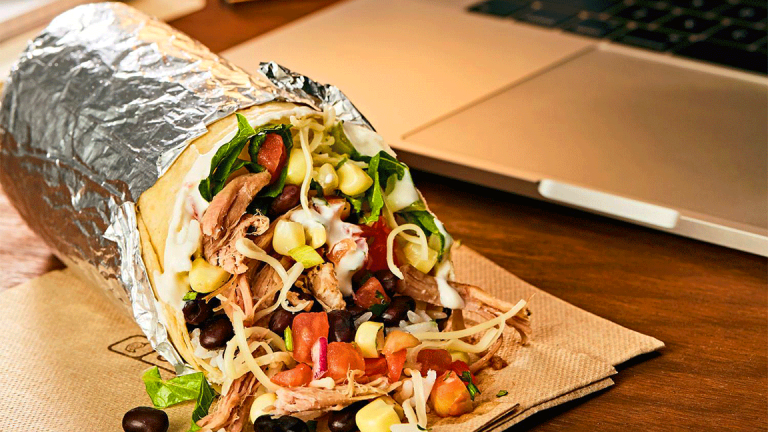 Chipotle to Replace CEO Which This Activist Called 'Outstanding Visionary'
Chief executive and co-founder Steve Ells plans to become executive chairman once a new CEO is picked.
Chipotle Mexican Grill Inc. (CMG) - Get Free Report  announced Wednesday that it is looking for a new chief executive as Steve Ells is preparing to step down, another major blow to embattled activist investor Bill Ackman who has been agitating unsuccessfully so far for share-price improvement and change at the fast-casual chain.
Ells, who co-founded Chipotle and led its expansion around the U.S., will serve as executive chairman of the company when a replacement is found.
The Chipotle announcement comes roughly a year after Ackman, who runs Pershing Square Capital Management, settled with Chipotle in a move that added four new directors to the company's board, including Ali Namvar, a member of Ackman's investing team. Following Ackman's settlement, the restaurant chain ended its costly co-CEO arrangement after co-CEO Monty Moran left. Nevertheless, the investment has been mostly negative for Ackman since then.
Chipotle is still trying to repair its image following a string of bad news in recent months, including rodent sightings at one location and sick customers at another. The fast-casual chain reported third-quarter earnings last month that missed Wall Street estimates by nearly $1. The company is also still trying to repair its image after it perhaps reached rock bottom in July after a customer at a Dallas-area restaurant posted a video of rodents inside the location. Shortly before that, also in July, 135 customers got sick after eating at a Sterling, Va., Chipotle, which tested positive for norovirus, likely spread by a Chipotle employee. The company is also still trying to repair its image after its E. coli outbreak at restaurants in 14 states in 2015.
On Wednesday, a spokesman for Ackman said that he fully support's Steve's decision. "We remain excited as ever about the future of the company," Ackman said.
Ackman just talked with TheStreet about Chipotle. 
Earlier this month, Ackman sat down with TheStreet to reiterate comments he had made previously defending Ells, who he called an "outstanding visionary."
Ackman said at the time that he still believed Ells was an "outstanding visionary," even with the struggles faced by the chain. "I think he's an outstanding visionary CEO who's has done a great job building the concept, the brand," Ackman said in an interview with the TheStreet.
Chipotle's share price shot up about 5% in pre-market trading on the news to about $300 a share. However, the price is still well below Ackman's investment cost basis of about $404 or $405 a share. Pershing Square acquired an initial 9.9% stake last year.
In the interview with The Street, Ackman added that Chipotle in May brought in a chief restaurant officer, Scott Boatwright, a former Arby's executive, who he described as "excellent." He also suggested that Pershing Square's investment in Chipotle is only at a very early stage so far, noting that the fund has allocated capital to the investment for roughly a year, a "tiny fraction of time" for one of the fund's investments.
For more coverage like this, sign up for the Activist Daily.
Join us in New York City on Nov. 30 for The Deal Economy Conference, where leading industry experts and other influential members of the deal community will gather to discuss key issues that will confront dealmakers in 2018.
More of What's Trending on TheStreet: