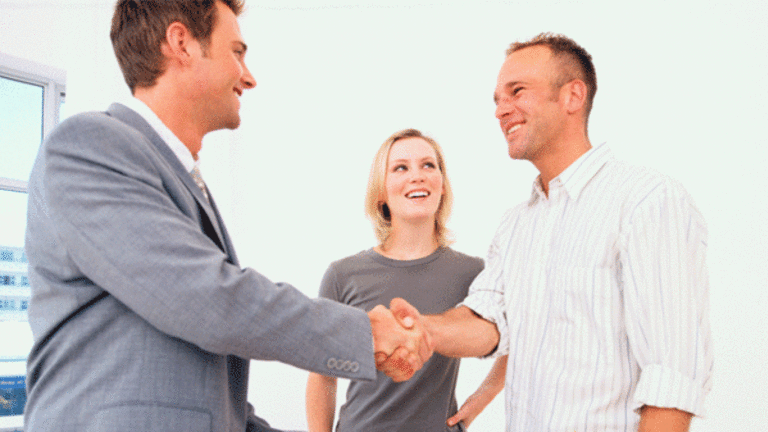 Charney Plans to Sue American Apparel Board
A source said the company conspired to dilute the ousted CEO's stake and didn't make disclosures.
NEW YORK (The Deal) -- A source familiar with American Apparel (APP) - Get AppLovin Corp. Class A Report believes the hipster retailer's recent equity financing was part of a conspiracy to dilute founder and CEO Dov Charney's stake in his company and said the embattled executive plans to sue the company's board for its failure to disclose the fact that it was investigating him and planning to fire him.
The source asserted that the board committed fraud by failing to mention, either in proxy materials or other communications, that it was conducting a probe of the CEO and planning to oust him ahead of a late-March share offering and June 18 annual shareholder meeting.
"The board conspired to deceive shareholders," said the source, who asked to remain unnamed. "There should have been disclosure."
Los Angeles-based American Apparel is taking legal advice from attorneys at Jones Day and also announced today that it has retained advisers from investment bank Peter J. Solomon to ensure that it maintains "adequate access to capital in the future at a reasonable cost," according to a June 23 statement.
A Peter J. Solomon representative declined to comment. Jones Day didn't return calls. When reached by phone, Charney declined to comment.
In an email, American Apparel's new co-chairman, Allan Mayer, said, "We continue to believe we did the right thing, for the right reasons, in the right way, and are very confident we are on very str ong legal ground."
Mayer denied that the March equity raise was an intentional move to dilute Charney and make it easier to fire him.
Nor is American Apparel on the block. "We are certainly not looking to sell the company," Mayer wrote.

A second source familiar with the situation, who also asked not to be named, said Peter J. Solomon was given a strict mandate by the board to help American Apparel with its financing needs and raise additional capital, which could be done in a number of ways, such as refinancing or additional debt or equity financing. The mandate deals only with capital needs at this stage, and Peter J. Solomon wasn't hired to explore a sale of the company, but the process could end up in a sale, the source said.
The first source said that, when the company was deciding how to go about raising much-needed funds before the equity raise it completed in late March, it weighed two options: either debt financing or a stock sale.
The board pitched equity financing as safer for the company and a way to reduce leverage, the source said, adding that the board also promised Charney an earnout,.
But the source is now convinced that the choice of equity financing over debt financing was a deliberate ploy to dilute the CEO's stake in the company in order to make it easier to wrest control away from him.
An industry observer who requested anonymity wasn't willing to say it was deliberate, but did agree that the last secondary offering was dilutive to Dov Charney and may have been instrumental to giving the board the flexibility to remove him.
The company raised $30.5 million by selling 61 million shares at 50 cents per share on March 27 in a deal underwritten by Roth Capital Partners, which diluted Charney's stake in the company to 26.94%.
The reason Charney had been able to survive so long at the helm is because he held a control stake in the company, and some viewed him as integral to the brand, the industry observer said.
Besides being the face of the brand, he was personally tied to it and was its creative source, said the industry observer. On top of that, he was also intimately involved with operations, this source said, but when Charney's behavior became egregious, the board felt something had to be done.
After investigating him and legally documenting his antics, the board then felt confidence it could remove him, the industry observer asserted, adding that American Apparel had the support of one of its lenders and those shareholders who sat on the board.
Contact with shareholders who don't hold board seats is limited for legal reasons, as there is the possibility of such shareholders trading on this information, the industry said, noting that shareholders in these situations don't want to know about internal machinations because of the liability.

The industry observer claimed that American Apparel entered what is legally known as zone of insolvency when its liabilities exceeded assets, and in doing so, it became more important for the board to take some sort of action due to the company's difficulties as well as the dismissed CEO's behavior.
In the zone of insolvency, the fiduciary duties of the board change and must be more responsible to employees, debt holders, vendors and shareholders.
In his email Monday, American Apparel's Mayer denied that the company is in the zone of insolvency.
"Based upon information available about the company's performance, it is very difficult to understand how anyone could conclude that this company is a candidate for bankruptcy or in a 'zone of insolvency,'" he wrote. "The company currently is on track to meet its previously disclosed 2014 Ebitda, and is pleased to be working with Peter J. Solomon to ensure that we have adequate access to capital in the future at a reasonable cost.
"American Apparel has one of the best known and most relevant brands in the world. The core business - designing, manufacturing, and selling American-made branded apparel - is strong and continues to demonstrate great potential for growth, both here in the U.S. and abroad."
The industry observer said American Apparel has to be wary of Charney's intentions to win back control and asserted, despite Mayer's denial, that a sale of the company would be the best way to box him in.
While the retailer finds itself in a messy situation that most buyers would want to avoid, especially given the effort and time needed for a fix, American Apparel could attract suitors given that it's still a strong brand and carries global recognition.

So while American Apparel is probably too complicated and messy for an Iconix Brand Group (ICON) - Get Iconix Brand Group, Inc. Report, a Sequential Brands Group (SQBG) - Get Sequential Brands Group, Inc. Report, or a Cherokee Group to pursue, the industry source said, licensing, marketing and branding firms such as Authentic Brands Group could be more willing to take a chance, adding these types of companies are already sniffing around the retailer.
Private equity buyers, too, could enter the fray. The industry source identifies
Altamont Capital Partners as one possibility. Others on the list are Canada's Michael Gold and perhaps Sun Capital Partners-backed Kellwood, which is on the hunt for an apparel brand with retail stores.
Certain firms, of course, would likely wait for a bankruptcy filing to buy American Apparel or its intellectual property, the industry source said. And certainly, the company could find it difficult to refinance without a new CEO and a solid turnaround plan in place.
American Apparel hasn't indicated that it's on track to generate $40 million in Ebitda, which would show the company's financial health is improving, the industry the industry observer said.
As a result, this source feels American Apparel would be better off pursuing a quick sale process because he believes Charney will attempt to get his company back.
American Apparel announced on June 19 that its board of directors had notified Charney of its intent to terminate his employment for cause, a condition that means he violated the terms of his employment agreement. For now, Charney is suspended from his role; the termination will become effective following a 30-day cure period.
The first source close to the company doesn't believe the board has a case to oust Charney for cause.
"The threshold for cause is so high that none of these allegations meet them," the source said.
Charney has been connected to several scandals, including sexual harassment lawsuits that were later thrown out of court, complaints about the company's racy ads and accusations that he engaged in illegal labor practices.
On June 19, news and gossip blog Gawker publicized a video of Charney dancing naked in front of two female employees.
Charney's contract promises him a $23 million severance package, which he won't get if the attempt to terminate him for cause is successful.
American Apparel's board appointed John Luttrell as interim CEO and also removed Charney as chairman effective immediately, replacing him with Mayer and David Danziger.
Charney made a 13D filing with the Securities and Exchange Commission on June 23, claiming that he has been approached by shareholders who support him in his campaign to stay on as CEO.
The filing revealed that Charney is working with Jeffrey C. Soza of law firm Glaser Weil Fink Jacobs Howard Avchen & Shapiro.

Meanwhile, the termination of Charney may trigger the company to default on its debt with Lion/Hollywood LLC. If the company defaults on its debt with the lender, it would cause a cross-default on its debt with Capital One Business Credit Corp.
The company has a $9.5 million loan agreement with Lion priced at 20%. The Lion loan matures on Oct. 4, 2018.
On its $50 million asset-backed revolver with Capital One Financial Corp. due April 4, 2018, American Apparel has borrowed $29.45 million. But that maturity could move up to Jan. 15, 2018, under certain circumstances. The revolver is priced at either Libor plus 500 basis points or prime plus 400 basis points.
American Apparel can borrow $18.26 million on the revolver, SEC filings said.
The company is looking for a waiver of the Lion/Hollywood default, it said in a Form 8-K filed with the SEC on June 19. If the default is not waived, the debt could be accelerated and become due immediately.American Apparel's stock trades on the NYSE MKT exchange under the symbol APP. The shares closed just over 67 cents on Monday, with a market cap of $116.59 million. That's almost 5% more than the share's 64 cents closing price on June 18, the day before the board announced its intention to fire Charney.
After Charney, the company's largest shareholders are FiveT Capital AG (12.56%), Bank of Nova Scotia (6.57%), Wasatach Advisors Inc. (3.92%), NS Advisors LLC (3.48%), and Blackrock Inc. (2.46%).
The company's bond trading prices have perked up significantly on the news that Charney may be fired. American Apparel's $206 milllion outstanding in secured first-lien 13% notes due April 15, 2020, were trading between 96.44 and 98.35 today, up from between 90 abd 95.25 on June 18, according to data from Bloomberg Finance.
American Apparel had approximately 10,000 employees and operated 249 retail stores in 20 countries as of May 31.
Officials at FiveT couldn't be reached for comment.