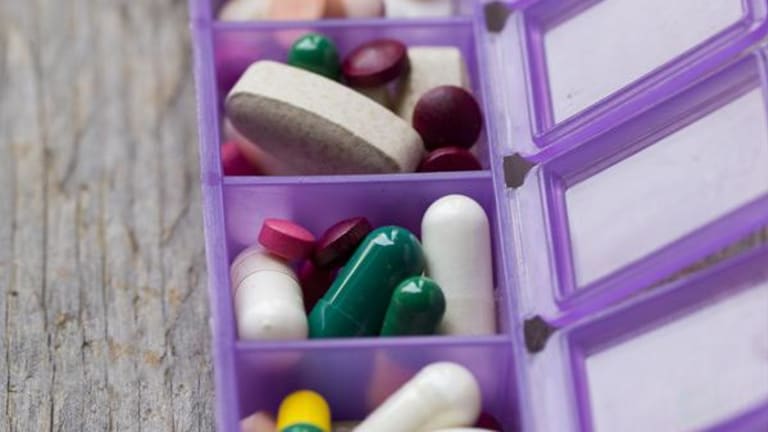 CFO Says Depomed to Buy or Be Sold
The biotech company will either pick up assets to grow or sell itself to a larger company in the space, its chief financial officer told a conference.
Depomed undefined will either be a buyer or sell itself to a larger company in coming years, CFO August Moretti said at the Oppenheimer Healthcare Conference on Tuesday. That comes as little surprise, as the company is under pressure from a high profile activist and has seen its stock fall sharply this year following a loss in the fourth quarter of 2016. 
"We'll either be bought by a larger company, or we will continue as an independent company and acquire other companies to achieve the mass that we think we need to have as we look out over the landscape three years from now," Moretti said at the conference.
The healthcare company on Sept. 30 won a patent dispute over its lead drug, Nucynta, and has since been seen as a potential target for takeover in the biotech space. The United States District Court for the District of New Jersey upheld the company's patents on opioid drugs Nucynta ER, Nucynta and Nucynta Oral.
The company acquired Nucynta in 2015. Moretti said during the Oppenheimer conference that the company is working on paying down the debt used to fund that deal.
There is $475 million in debt outstanding, which Moretti signaled that Depomed plans to pay down at least a portion of during the current quarter. He noted that the company plans to pay off approximately $100 million during the next one.
Given that scenario, Moretti said any acquisition the company would make would be financed with cash. Activist investor Starboard Value's more than 8% stake in the company would add to pressure against using debt as a part of a deal, and also make it difficult to use Depomed stock, according to the CFO. 
"Where I think the Starboard position becomes a real complication is to the extent that we were to look at something like a merger of equals that would require us to issue equity," Moretti said.
As for what types of companies Abbott could acquire? Moretti said during the conference that Depomed would look at both assets and whole companies, though any such assets would have to have to be reasonably well established.
"We do have an interest in development stage products, late-stage development products, but we would never take on a development stage product, where we have to raise capital to fund it," Moretti said during the conference.
And as a takeover target, Depomed could fetch interest from several private equity buyers active in the space. The Deal previously identified KKR & Co.-backed Arbor Pharmaceuticals and Purdue Pharmaceutical Products as potential buyers. Both declined comment on a potential acquisition.
Moretti did not comment on who could potentially purchase the company.
Besides chronic pain drug Nucynta, the company markets post-shingles pain drug Gralise, migraine relief medication Cambia, nasal spray for cancer pain Lazanda and arthritis pain medication Zipsor. It also has several drugs in development, which likely could come into play in the coming years.
Depomed shares were down 2.2%, hitting $14.78 ahead of market's close Wednesday. The company's market cap is currently hovering around $917 million. Depomed shares are down 27% since Jan. 1.