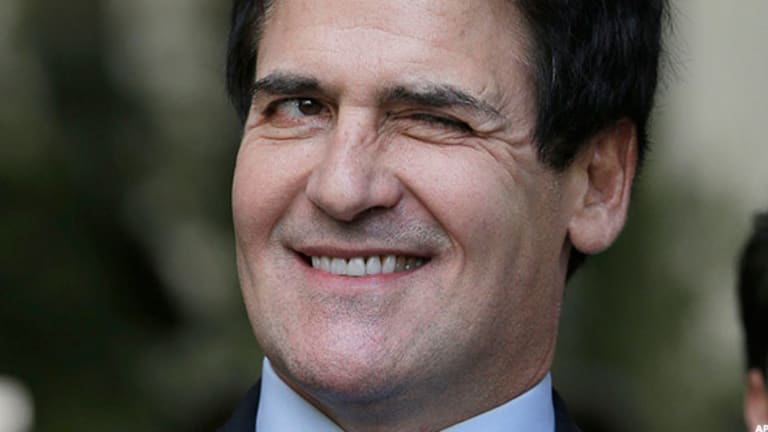 CEO of Russian Cinema Chain Revealed as Bidder for Reading
The consortium includes Paul Heth's Patton Vision, TPG Capital and the Santo Domingo family's holding company.
The group whose $400 million bid was spurned by Reading International (RDI) - Get Free Report this summer is a mystery no longer, and the consortium remains interested in negotiating a deal to take the cinema and real estate operator private, according to a confidential offer letter obtained by The Deal, a sister publication of TheStreet.
"I am disappointed that we have not yet been provided with the opportunity to engage in discussions that would have allowed you to fully evaluate our proposal and this potential transaction," media entrepreneur Paul Heth wrote in a letter dated Sept. 14 addressed to Ellen M. Cotter, Reading's president and CEO. Heth's group also includes TPG Capital and Santo Domingo Group.
In the letter, Heth reiterated the consortium's desire to acquire Reading's Class A and Class B common stock for $17 per share in cash and said the group is prepared to meet with the Reading team at their earliest convenience. The nonbinding indication of interest is fully funded and represents a total equity value of approximately $400.7 million, according to the letter. 
"Our intention is to work with you to establish a deal that would benefit all of the shareholders of Reading, including you and your family. ... As noted in our prior letter, if you believe and can demonstrate that Reading has additional value that we are not recognizing, we are willing to consider any responsive proposals that you would like to present," the letter said. 
Besides Heth's Camden, Del.-based holding company Patton Vision, the consortium consists of Fort Worth private equity shop TPG Capital and Santo Domingo Group, the holding company of Columbia's Santo Domingo family, according to the letter.
Representatives of Reading, Patton Vision and TPG declined to comment. A Santo Domingo representative did not immediately return a request for comment.
Redwood Capital Group's Gregory Bedrosian is providing financial advice to the consortium on its proposal for Los Angeles-based Reading, while Weintraub Tobin Chediak Coleman Grodin Law's Alan Grodin and Chris Chediak are offering legal counsel, according to the document.
Heth, an American citizen based in Moscow, Russia, has a deep roots in the cinema industry. A veteran of the US Army, Heth currently serves as the CEO and chairman of Russian exhibition chain Karo Film Holding. Heth's ventures began as early as 1996, when he co-founded Russian cinema chain Kodak Kinomir. In 2002, Heth partnered with Shari E. Redstone and her family's National Amusements to establish Kinostar Deluxe cinemas in Russia. Heth, alongside Baring Vostok Private Equity, UFG Private Equity and the Russian Direct Investment Fund, own a controlling stake in Karo Film.
TPG's past media investments include STX Entertainment, Cirque du Soleil and Metro-Goldwyn-Mayer Studios, among others, while its real estate holdings include Taylor Morrison Home (TMHC) - Get Free Report and AV Homes (AVHI) - Get Free Report .
Santo Domingo Group, via its various subsidiaries and affiliates, owns and operates businesses in various sectors, including a 14% equity stake in SABMiller, the maker of Miller Genuine Draft working toward completion of a $103 billion sale to Anheuser-Busch InBev (BUD) - Get Free Report . Led by financier and philanthropist Alejandro Santo Domingo, the family conglomerate's media holdings include Latin America cinema chain Cine Colombia SA, among other things. 
On the sidelines is billionaire entrepreneur Mark Cuban, who as of Wednesday owned about 12.37% of the company's Class B voting stock.
Reading revealed on July 18 that it had rejected an unsolicited, nonbinding indication of interest from an unnamed third party to acquire all of Reading's outstanding stock at $17 a share, or approximately $400 million.
The third-party interest was first made public on July 15, when James J. Cotter Jr. filed a motion in a Clark County (Nev.) District Court, alleging that his sisters — Ellen and Margaret Cotter — failed to take any action in response to an unsolicited cash offer from third parties.
Ever since the passing of James Cotter Sr., the CEO and chairman of Reading since its inception, in September 2014 due to illness, investors have watched a legal dispute unfold among his children — James Jr. and his two daughters, Ellen and Margaret. The fight is largely over control of the Reading Class B voting shares held by a living trust for James Sr. and his estate, which account for nearly 67% of outstanding Reading voting shares. 
James Jr. in his July motion requested that Judge Elizabeth Gonzalez require that defendants Ellen Cotter and Douglas McEachern, a Reading director and chairman of the board's audit and conflicts committee, expose more detail about the proposed offer.
The timing of Reading's public disclosure of an offer also was critical in other litigation, as it came on the heels of an announcement that Reading investors Jon Glaser and Whitney Tilson had withdrawn all of their alleged claims in a previously filed shareholders derivative lawsuit in Clark County District Court.
The shareholders, which combined hold about 3.6% of Reading through various funds, weren't aware of the third-party bid when they reached the settlement, Glaser previously told The Deal. 
Both Cuban and Reading shareholder Lawndale Capital Management of Mill Valley, Calif., subsequently filed formal objections to the settlement, which was up for approval on Thursday. 
Glaser and Tilson had filed a derivative lawsuit on Aug. 6, 2015, supporting a June 12, 2015, action filed by James Jr. against the company's board for terminating him as CEO. It also alleged a number of other breaches of fiduciary duties by the board.
While the intentions of Cuban, who co-owns Los Angeles-based Landmark Theatres, have been somewhat mysterious, his attorney, Robert Hart, did last November request that Reading tap an outside adviser chosen by independent shareholders to evaluate and make recommendations relating to the company's corporate governance and board composition. Management at the time rebuffed Cuban's request, while some shareholder privately said they welcomed it.
Shares of Reading's Class A shares were relatively flat Tuesday, closing down 0.8% at $13.34.
This article was originally published by The Deal, a sister publication of TheStreet that offers sophisticated insight and analysis on all types of deals, from inception to integration. Click here for a free trial.