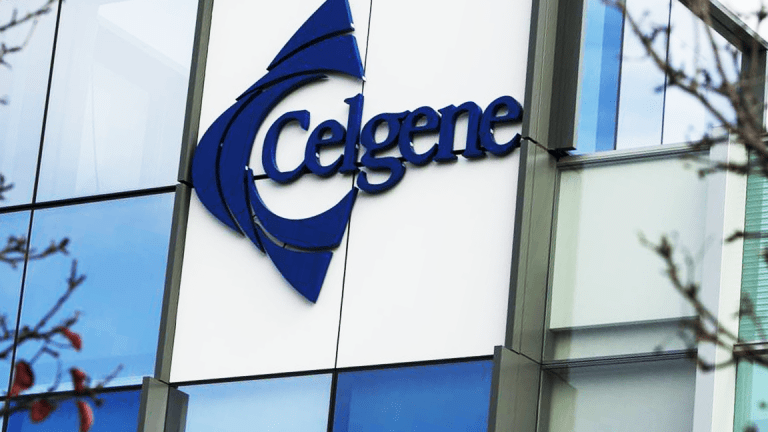 Celgene Says Juno, Impact Deals Won't Be Its Last
The biopharmaceutical giant's top executive says the company will continue to aggressively invest in R&D and deploy capital to acquire or license assets.
Following its agreements to buy Juno Therapeutics Inc. (JUNO) and Impact Biomedicines Inc., biopharmaceutical giant Celgene Corp. (CELG) said it continues to have an appetite for deals.
"We will continue to aggressively invest in research and development and to deploy capital to acquire or license the most promising science, technology and products," said Celgene CEO Mark J. Alles on an earnings call on Thursday, Jan. 25.
Since July, Summit, N.J.-based Celgene has signed agreements adding three late-stage assets with blockbuster potential -- BGB-A317, fedratinib, and JCAR017 -- to its portfolio, Alles noted.
On July 5, Celgene unveiled a pact with Beijing-based BeiGene Ltd. (BGNE) to develop and commercialize BeiGene's BGB-A317 for patients with solid tumor cancers in the U.S. Europe, Japan and the rest of the world outside Asia.
Then on Jan. 7, Celgene said it had agreed to acquire San Diego's Impact Biomedicines for as much as $7 billion, including an upfront payment of about $1.1 billion. Impact is developing fedratinib for the treatment of bone-marrow disorders.
And on Jan. 22, Celgene unveiled the largest acquisition in its history: the $9 billion purchase of the rest of Seattle-based immunotherapy company Juno, in which it already owns a 9.7% stake. Juno's product candidates include JCAR017, a potential treatment for relapsed and/or refractory diffuse large B-cell lymphoma (DLBCL).
Celgene is diversifying away from its biggest-selling drug, Revlimid, which is used for the treatment of multiple myeloma, myelodysplastic syndromes and mantle cell lymphoma. Myelodysplastic syndromes are a group of diseases affecting the soft tissue in the bones.
Beginning 2022, Celgene will face generic competition for Revlimid.
On Thursday morning, Celgene announced fourth-quarter results that were in line with the preliminary numbers it issued on Jan. 8. The company reported adjusted diluted earnings per share of $2, up 24% from the same period last year. Revenue grew 17% year-over-year to $3.48 billion.
Revlimid generated sales of $2.19 billion in the quarter, up 21% year-over-year. Shares of Celgene were trading at $104.22 on Thursday afternoon, up 1.1%. Over the last 12 months, shares are down 8.6%.
"As mentioned previously, 4Q was an overall good quarter, with a positive surprise for Otezla [$371 million compared with the consensus estimate of $337 million] , primarily on volume gains in the U.S. and strong uptake in key international markets, and a slight beat for Revlimid [$2.188 billion versus consensus estimate of $2.182 billion], driven primarily by higher volume due to increases in duration and market share (and also helped by a price benefit in 4Q)," wrote SunTrust Robinson Humphrey Inc. analyst Yatin Suneja in a note on Thursday.
Otezla is a treatment for plaque psoriasis and psoriatic arthritis.
For full-year 2018, Celgene projects adjusted diluted EPS of $8.70 to $8.90 on revenue of $14.4 billion to $14.8 billion. The outlook does not include the impact of the Juno purchase, which Celgene expects to be dilutive to adjusted EPS by about 50 cents in 2018.
Celgene expects Revlimid to produce net product sales of about $9.4 billion this year. Analysts have forecast, on average, $9.32 billion, according to FactSet Research Systems.
More of What's Trending on TheStreet: