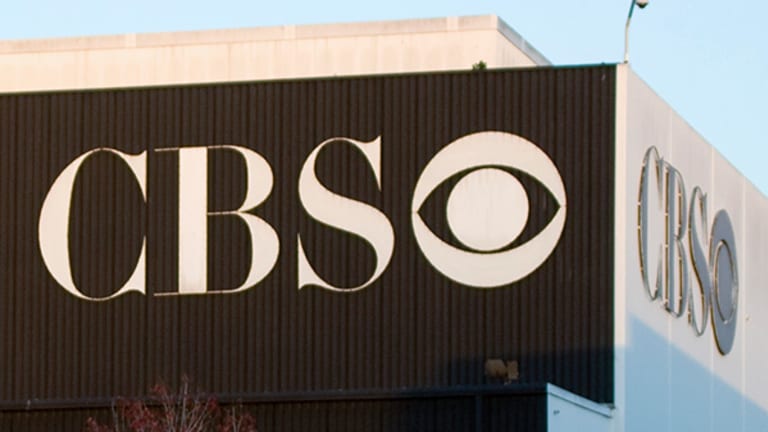 CBS to Split Off Radio Arm
Amid speculation of a merger with Viacom, Les Moonves plans to break off the Tiffany Network's radio business.
While Sumner Redstone's legal battles have raised speculation of a reunion of Viacom (VIAB) - Get Viacom Inc. Class B Report and CBS (CBS) - Get CBS Corporation Class B Report , the latter's Les Moonves is moving forward with a spinoff of the Tiffany Network's legacy radio business.
CBS filed a prospectus for an initial public offering of the radio business with the Securities and Exchange Commission on Friday after the close of financial markets. The S-1 filing for CBS Radio could be an attempt to prod bidders to action. As TheStreet's sister publication The Deal pointed out in April, however, a breakup was the most likely option if CBS could not tempt private equity buyers to make a bet on radio -- a sector that has burned sponsors recently.
CBS Radio has 117 radio stations in 26 markets and generated more than $1.2 billion in broadcast and digital revenue in 2015. The station group could play the role of the former Clear Channel Communications, which now goes by iHeartMedia (IHRT) - Get iHeartMedia, Inc. Class A Report , as a radio bellwether and consolidator.
The radio auction faced an undeniable challenge, in that the largest potential strategic buyers, iHeartMedia and Cumulus Media (CMLS) - Get Cumulus Media, Inc. Class A Report , are laden with debt and are in no condition to launch a multibillion-dollar acquisition.
CBS Radio still could be attractive to private equity firms if the sponsors aren't scared away by the problems that iHeartMedia and Cumulus have encountered by levering up.
"The radio business is still a very, very good business, but it's not all that leverageable," Moody's Investors Service analyst Neil Begley said. "It's very dangerous to put a lot of leverage on a radio company."
Radio is especially susceptible to a consumer-led economic downturn, which hits housing, jobs and wages and can "annihilate" local businesses that spend on radio advertising, Begley said.
"What happens in those situations is you can have as much as a 15% to 25% reduction of revenues," he explained. "Those revenues go right to the bottom line, and you can have a 30% to 40% reduction in [earnings before interest, taxes, depreciation and amortization] within a couple of quarters."
As Ebitda declines, of course, debt ratios balloon. Leverage of 4 times Ebitda can inflate to 6, 7 or even 8 times leverage in a downturn, Begley said.
In the IPO scenario, Moonves could draw from the same playbook that CBS used for the spinoff of its outdoor advertising business in 2014, which provided the parent with $4.76 billion in value through cash payments and equity.
The IPO prospectus said CBS Radio will issue debt and pay proceeds to the parent but did not specify the size of the obligations it will take on. The company should learn from iHeartMedia and Cumulus and limit its leverage.
"This business is very well run. It should be levered 2 to 3 times [Ebitda]," Begley said. "It could make acquisitions, and it could retain very high margins and have scale and everything else that goes with it and throw off a lot of cash flow."
CBS Radio did not list a planned exchange or ticker symbol.
David E. Shapiro of Wachtell, Lipton, Rosen & Katz is advising CBS Radio on the IPO.
CBS shares were unchanged in after-hours trading Friday after gaining 1.7% earlier in the day.
This article originally appeared in The Deal, a sister publication of TheStreet.com focused on deals and dealmakers, on July 8. For more information about The Deal click here.