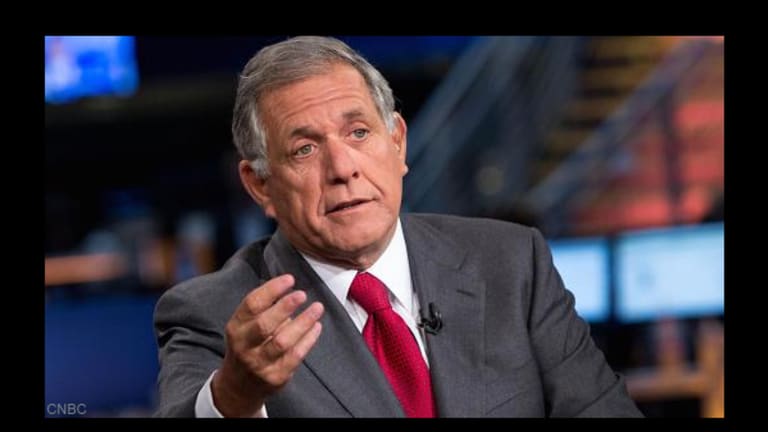 CBS Pressured by Hedge Fund to Sell Radio Stations to Cumulus
Les Moonves, the broadcaster's CEO, has touted radio's steady cash flows and may resist turning the dial.
NEW YORK (The Deal) -- Although CBS (CBS) CEO Les Moonves talks up the value of radio stations and the free cash flow they generate, hedge fund Sandell Asset Management wants the media company to spin out that business and merge it with Cumulus Media (CMLS) , one of the country's largest radio station owners, according to a person familiar with the situation.
The strategic fate of CBS's radio business comes up periodically in earnings calls and analyst notes. A Financial Times column recently noted hedge fund agitation for a merger with Cumulus.
In its pitch to Cumulus and CBS, the person familiar with the matter said, Sandell suggested the groups pursue a reverse Morris Trust merger of their radio businesses. By spinning off the radio stations to shareholders, CBS would divest an asset with a low tax basis without incurring a large bill from the IRS. It could also collect a nearly $900 million dividend.
Cumulus would benefit from a union that would give it greater scale and reduced leverage. The proposed combination with CBS's stations would have $2.4 billion in sales, and a projected market cap of nearly $5 billion.
While a deal could create value, pressuring CBS into a move would be a tall order. Executive Chairman Sumner Redstone controls 79.6% of the shareholder vote.
CBS owns 117 radio stations, with more than three-quarters of them in the top 25 U.S. cities. In December, the company strengthened its holdings in Philadelphia and Miami through a station swap with Beasley Broadcast Group Inc.
The company's radio revenue grew 2% in the last quarter, below CBS's overall growth of 5%. Arguably, divesting the radio business would give shares of the parent a boost. UBS put CBS's stock price at 16.3 times projected 2015 earnings, a discount to the multiples of 20.2 for Walt Disney (DIS) and 10.1 times for Twenty-First Century Fox (FOXA) .
Must Read:Is It Time to Buy Google? Investors Are Buying, the Trend Is Changing

While the radio business has lagged CBS's top-line growth, it has 40% margins. "No muss, no fuss," the CBS chief executive said of radio's steady cash flow at a conference in December. Radio could be a hedge to the company's other lines of business should Big Bang Theory or the next big Showtime original falter.
A combination with CBS's radio group would mark a return to high-profile dealmaking for Cumulus CEO Lew Dickey. The Atlanta broadcast group has focused on repaying its debt since its $2.4 billion purchase of Citadel Broadcasting in 2011 and the acquisition of content producer WestwoodOne in 2013
"Lew has always said that would be his ultimate deal," said Macquarie Capital analyst Amy Yong of a combination of Cumulus and CBS's radio stations. "Given where leverage is right now I don't see that as being very likely."
Sandell's proposal would improve the leverage outlook for Cumulus, the person familiar with the fund's proposal said. A post-merger company would have leverage of about 4 times Ebitda, compared to Cumulus's leverage ratio of about 6.5 times Ebitda.
A spin of the radio unit would fit the model of CBS's divestiture of its outdoor advertising business last year. CBS spun the company off to shareholders as a publicly traded real estate investment trust, which now goes by Outfront Media (OUT) and has a $3.6 billion market cap. Just months before the spinoff, CFO Joseph Ianniello acknowledged considering options for the unit but said that CBS was "very bullish" on the outdoor business.
CBS and Cumulus declined to comment on M&A speculation. Investors will look for details about the strategic options next week when Cumulus reports fourth-quarter earnings.
Must Read:Here's the Biggest Question Surrounding the Apple Watch Right Now
Read more from: