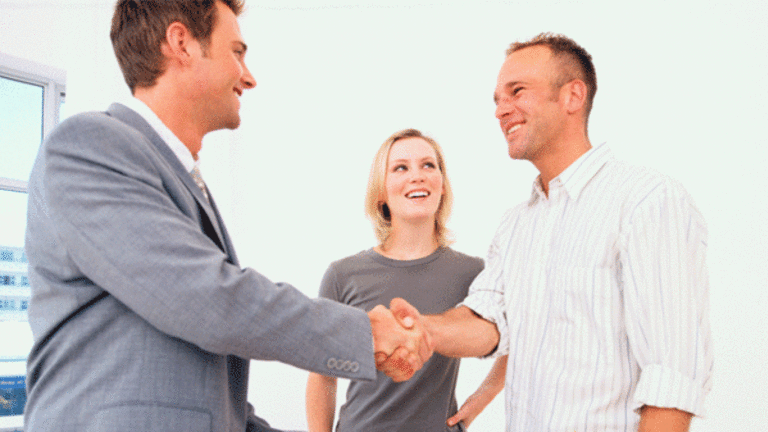 Casablanca Has No Love for Cliffs' Strategy
Donald Drapkin's hedge fund wants the miner to separate its domestic and international businesses.
NEW YORK (The Deal) -- New York activist hedge fund investor Casablanca Capital LP on Tuesday made public a letter to iron ore producer Cliffs Natural Resources'  (CLF) - Get Cleveland-Cliffs Inc Report board recommending that it spin off the company's international assets, double its annual dividend, convert its U.S. assets to a master limited partnership and cut costs to boost shareholder value.
Casablanca holds 5.2% of the stock, making it one of the company's largest shareholders, it said in a filing with the Securities and Exchange Commission. It said it believes that if its recommendations are implemented, shares of Cleveland-based Cliffs would be valued at $53, or 2.5 times their current price.
Cliffs' stock jumped 7.5% on the news to $20.80 in midmorning trading.
Cliffs said in a statement that it welcomes open communications with its shareholders and values their input toward the goal of enhancing long-term shareholder value. "Cliffs has held productive preliminary conversations with Casablanca Capital and looks forward to continuing the dialogue to better understand their assumptions, projections and overall views," it said.
Cliffs said over the last year it has strengthened its board and management, including adding four new board members and a new chairman, and taken steps to improve financial and operating performance.
"Looking ahead, Cliffs expects to continue making progress on reducing costs, strengthening its balance sheet with cash flows from operations and taking a disciplined approach to capital spending," it said. "Cliffs will continue to evaluate the strategic fit and value creation potential of all the company's assets as part of that process."
JPMorgan (JPM) - Get JPMorgan Chase & Co. Report Chris Ventresca and Henry Harnischfeger are advising Cliffs. Wachtell, Lipton, Rosen & Katz's David Katz is the company's outside legal counsel. Schulte Roth & Zabel partner David Rosewater is representing Casablanca.Cliffs has long been considered a takeover target, with rumors increasing over the last couple of years.
Casablanca, founded in 2010 by Donald Drapkin and Douglas Taylor, claims it successfully initiated a campaign at Mentor Graphics (MENT) in 2011 to improve profitability and enhance value at the company, working with shareholders to elect three nominees to the company's board.
Drapkin was a former chief associate of financier Ronald Perelman, an association that ended badly in a dispute over Drapkin's compensation.
Casablanca's letter, sent to Cliffs executive chairman James Kirsch from Casablanca chairman Drapkin, CEO Taylor and partner and portfolio manager Gregory Donat, said Casablanca has met twice and had a number of "constructive" follow-up conversations with Kirsch and senior management over the past six weeks and that Kirsch indicated he will "seriously" consider its proposals and share them with the board.
Casablanca urged Kirsch to spin off Cliffs' Bloom Lake iron ore project in eastern Canada, together with its "mature" Asia Pacific and other eastern Canada assets, to create "Cliffs International."
Casablanca argued that Cliffs operates two distinct iron ore businesses with very different risk/reward profiles: its international assets, which are directly exposed to the competitive seaborne iron ore market and Bloom Lake still in the development stage; and its U.S. iron ore assets, which benefit from unique supply and demand characteristics and barriers to entry in the Great Lakes, generate strong cash flow and enjoy long-term contracts that provide volume and price visibility.
Casablanca specifically encouraged the board to double its dividend with funds from its U.S. assets, significantly cut sales, general and administrative and exploration expense, optimize cash costs and operating profitability, sell infrastructure and other non-core assets and set clear objectives for return on capital.
Casablanca said Cliffs has underperformed its peer group and the broader market in recent years, holding the title of "biggest loser" in the S&P 500 last year, which it finished in the No. 2 spot. It also said Cliffs remains one of the most shorted equities in the index.
The hedge fund noted that Cliffs' stock price has lost more than 80% in value since its five-year high of $101.43 in mid-2011. It also said that in the past five years the company has spent $8 billion-more than its current enterprise value-on what Casablanca views as "ill-conceived" acquisitions and development projects, which contributed less than 3% to segment Ebitda for the past 12 months.
"We recognize that the current management team and many board members were not responsible for these decisions," Casablanca said in the letter. "However, we believe the company continues to lag in implementing the strategic actions and operational improvements necessary to drive shareholder value. When most major mining companies have announced sharp revisions to their capital allocation and cost management policies, Cliffs' board and management have, from our perspective, been slow to respond to the end of the commodities supercycle and the increasing need for capital discipline."
Casablanca said Cliffs is "drowning in Bloom Lake," having spent $4.9 billion to acquire the largely undeveloped project in 2011 and then spending $1.5 billion on development and sustaining capital expenditures. It said it needs another $1.25 billion to complete the "critical" Phase 2 with take-or-pay and production penalties of $60 million to $80 million per year persisting if the project is halted. "Management has issued a continuous stream of negative revisions to the project's budget, timeline and expected operating margins in what strikes us as an open-ended process of trial and error," Casablanca said. "Optimizing Bloom Lake under the Cliffs umbrella will continue to be a difficult and expensive proposition."
Casablanca estimates that Cliffs trades with a negative $2 billion "value drag" from Bloom Lake, which incorrectly treats Cliffs "as a proxy short for the global iron ore price."
By separating its international assets from its U.S. business, Casablanca expects Cliffs would provide investors with a reason to appropriately value all of its assets. It thinks the U.S. iron ore assets-which it said produced more than $1 billion in Ebitda over the past 12 months-would qualify for MLP treatment and that investors would pay a premium for them once they are separated from Cliffs' commodity-sensitive and development assets.

Casablanca thinks the spun-off Cliffs International would gain the flexibility to pursue a more aggressive strategic agenda with a new investor base more accepting of "opportunistic, synergy-enhancing M&A" and could perhaps become an acquisition candidate or joint venture partner for a large-cap multinational player. The hedge fund said it "fears considerable execution risk" if the company goes through with its proposal to bring in a joint venture partner for Bloom Lake and might need to "cede significant value potential" to complete it. "We believe the spin-off alternative likely preserves more value for Cliffs shareholders with fewer execution risks," it said, although it notes the company could run a dual process to keep its options open.
The hedge fund said similarly constructed mining companies trade at 6.4 times estimated 2014 Ebitda versus its 4.5 times estimate for Cliffs.
Assuming a 6 times multiple implies a value of $15 per share for Cliffs International, the hedge fund estimated.
Casablanca added that the U.S. market is ready for an iron ore master limited partnership, which would have significant growth and capital-return opportunities, including participating in the recovering U.S. automotive and construction sectors. "We expect a more focused management team will find opportunities to reduce operating costs and enhance margins," it said.
It envisions Cliffs USA would become a separately traded, parent-level general partner holding company, with its U.S. assets distributed in a public offering to MLP investors, either immediately or in stages. Doubling the dividend implies a valuation of $23 per share for Cliffs USA, assuming a $1.20 per share dividend and a dividend yield of 5%-implying a multiple of 7 times Casablanca's estimated Ebitda for Cliffs this year and a $10 per share value bump-up.
As for cutting costs, Casablanca said efforts appear to "lack intensity and urgency," with Cliffs operating at SG&A levels close to twice those of its diversified mining peers. It noted that Cliffs has eight separate corporate offices, two corporate jets and close to 600 employees, more than double its headcount five years ago. "Operating in line with peer metrics would reduce Cliffs' SG&A budget by $115 million-far more than the $15 million target suggested by management," it said.
Casablanca also recommended that Cliffs cease all exploration development activity and bring its exploration spending below $10 million per year, versus $65 million estimated for last year.
It said other potential cost-cutting areas include streamlining purchasing and warehousing, renegotiating agreements with outside contractors and internalizing functions, maximizing production output of the workforce, re-evaluating mine plans and optimizing throughput. "We encourage management to articulate its targets in these areas and its plans for meeting them," it said.
It also recommends that Cliffs sell its nickel, chromite and other development projects and its railroad, power plant and port assets, arguing that buyers specializing in those areas would be able to do more with them than Cliffs.
Casablanca said its proposed changes would boost Ebitda by $170 million, which would generate $5 per share of value assuming a one-year forward Ebitda multiple of 5 times.