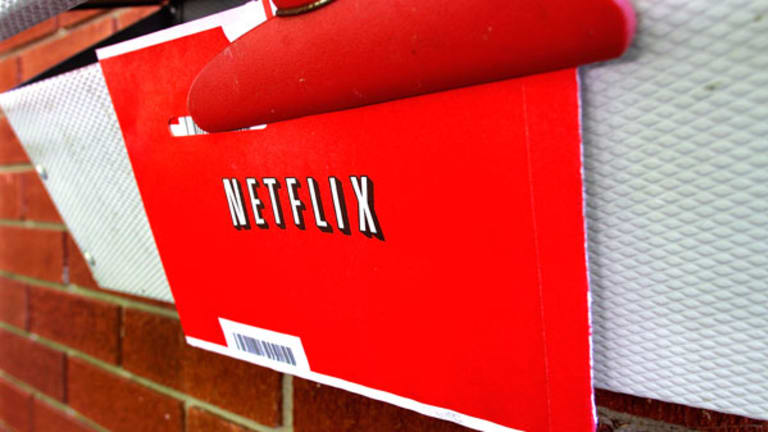 Carl Icahn Halves Netflix Stake, Citing 457% Gain
Carl Icahn took to Twitter to thank Netflix for a 457% gain, as the billionaire activist locks in gains.
Updated to reflect Carl and Brett Icahn statements and additional information throughout
NEW YORK (TheStreet) - Carl Icahn is paring his stake in Netflix (NFLX)  by over 50%, citing a 457% investment gain since his investment conglomerate, Icahn Enterprises (IEP) , became the company's largest shareholder about a year ago.
Icahn disclosed that his holding company has cut its stake in Netflix to 4.5% from an over 9% position that the activist investor made in November 2012, according to filings with the Securities and Exchange Commission. The move comes just a day after Netflix reported better-than-expected third quarter earnings.
In total, Icahn sold nearly three million Netflix shares and will now own 4.5% of the company's outstanding stock, according to a Tuesday filing with the SEC. The filing said the partial stake sale comes after Icahn's 457% gain on the investment, first disclosed on Nov 1., 2012.
"The decision to sell Netflix common shares was made by Carl Icahn in view of the 457% increase in the price of those shares since the original investment at approximately $58 per share," Icahn said in a Tuesday filing.
In multiple media appearances, Icahn has said his son Brett Icahn, a portfolio manager at the firm, was responsible for the Netflix investment and for maintaining the firm's 9.4% stake through a significant 2013 rally in the company's stock.
Icahn, now an active Twitter user, took to the micro-blogging site to thank the company for its strong performance.

Icahn maintained optimism in Netflix's outlook for growth, it pricing power and the company's valuation. The firm's views on Netflix also appear to pit the big picture optimism of Brett Icahn with the cold rationality of a seasoned investor like Carl Icahn.
"[We] believe the company remains significantly undervalued. As a subscription service priced at only $7.99 per month, we believe Netflix is one of the great consumer bargains of our time," Brett Icahn said in a letter disclosed on Tuesday.
"In our experience, there are few companies at any given time in history that represent the pure life blood of a colossal secular growth category, and even fewer where the CEO of that company instills deserved confidence among the company's investors by repeatedly exhibiting both vision and the ability to execute on that vision," the younger Icahn added.
In a separate part of the letter, Carl Icahn appeared to temper Brett's enthusiasm.
"While I basically agree with David [Schechter] and Brett's assessment above and have often held positions for many years, as a hardened veteran of seven bear markets I have learned that when you are lucky and/or smart enough to have made a total return of 457% in only 14 months it is time to take some of the chips off the table," Carl Icahn said.
The firm's Sargon Portfolio, which is co-managed by Brett Icahn and David Schechter and is supervised by Carl Icahn, has generated 37% annualized returns since its inception in April, 2010 and currently manages in excess of $4.8 billion. Overall, Icahn Enterprises has assets of $29 billion.
Netflix shares fell over 9% in Tuesday trading. Shares continued to fall on Icahn's disclosure, dropping over 2% in after-hours trading to $314.08 a share.