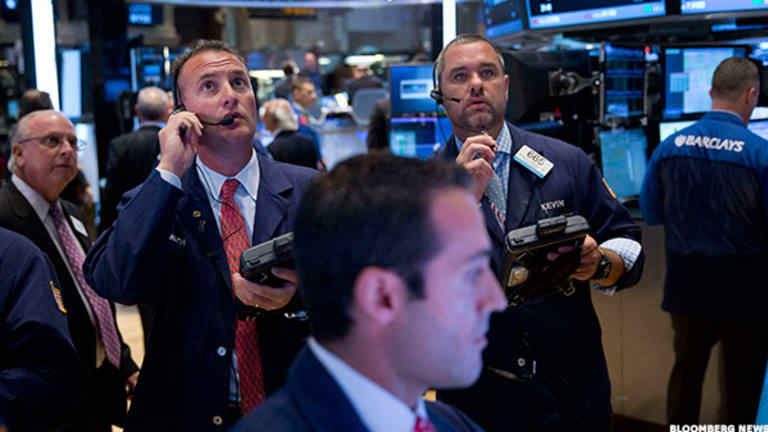 Capstone Equities Seeks Greater Distance Between Ocwen-Linked Companies
A revised contract between Altisource Residential and Altisource Asset Management does not go far enough in ending their relationship with Ocwen Financial.
NEW YORK (TheDeal) -- A revised contract between Altisource Residential (RESI) - Get Front Yard Residential Corp. Class B Report and Altisource Asset Management (AAMC) - Get Altisource Asset Management Corp. Report, two companies tied to Ocwen Financial (OCN) - Get Ocwen Financial Corporation Report, does not go far enough in separating the companies or ending their relationship with Ocwen, an activist investor said Thursday.
In an interview, Justin Adelipour, senior partner at Capstone Equities Capital Management, said Capstone is still reviewing the full management agreement. The 15-year deal was released in regulatory filings by both companies Thursday.
Based on a preliminary review, however, Capstone has concerns. Capstone wrote to RESI's Board of Directors Feb. 25 asking it to terminate the agreement with AAMC. Capstone argued RESI, which acquires and manages single family rental properties, should fire Ocwen as its mortgage servicer. A mortgage servicer is essentially a debt collector. The letter also asked the board to "investigate and pursue RESI's claims and rights to damages for misconduct" by Ocwen and AAMC, as well as former Chairman Bill Erbey and "other persons serving as RESI directors on and around December 20, 2010."
More than half of RESI's mortgages are currently serviced by Ocwen, which has been on the defensive following a regulatory settlement that led to the resignation of Erbey as chairman. In addition to serving as chairman of Ocwen and RESI, Erbey was chairman of AAMC and two other companies tied to Ocwen. The settlement in December with the New York State Department of Financial Services forced Erbey to resign from all those positions.
While RESI stated in an investor presentation Wednesday it will try to reduce the percentage of loans being serviced by Ocwen to 40% from 64%, Adelipour said, "we'd like that to be zero."
Capstone would also like to see more detail on how the agreement was negotiated in light of the potential for conflict given the close relationship between the two companies.
"If it was just board members from AAMC and board members from RESI sitting in a room and talking about what they thought would placate everyone, that would not be sufficient," said Adelipour, who also complained that RESI's executive officers did not call on him during a conference call Wednesday when they went over details of the new agreement.
RESI and AAMC were both spun out of Altisource Portfolio Solutions ASPS in 2012. Altisource Portfolio Solutions was spun out of Ocwen in 2009. RESI has no employees, while AAMC has just nine full time employees. All of RESI's executive officers are executive officers or employees or both of AAMC, and are paid by AAMC. Among the changes in the new agreement, RESI will no longer be required to reimburse AAMC for compensation-related expenses of AAMC employees.
AAMC states in its latest annual filing with the Securities and Exchange Commission that its "primary business is to provide asset management and certain corporate governance services to institutional investors." It calls RESI its "primary client," but it isn't clear if it has any others.
The annual filing also refers repeatedly to its reliance on RESI, and notes, "we may not be able to obtain or develop additional clients on acceptable terms or at all."
Shares of AAMC and RESI both rose Wednesday as the companies revealed details of the revised agreement. They had announced nearly a month ago they had been working on a revision.
AAMC receives no sellside analyst coverage, according to Bloomberg, though analysts who cover RESI generally viewed the new agreement as a positive.
"We view the philosophy as providing RESI with lower expenses while normalizing the [external management agreement] to industry norms," wrote JMP Securities analyst Peter Martin in a note published Thursday. He argued the new contract is accretive to earnings and will likely increase dividends by approximately 30%. Martin added that the agreement "was negotiated by management and board members that were 100% independent of both RESI and AAMC."
Calls and email messages to RESI and AAMC were not returned. Ocwen declined to comment, according to an outside spokesman.
Read more from: