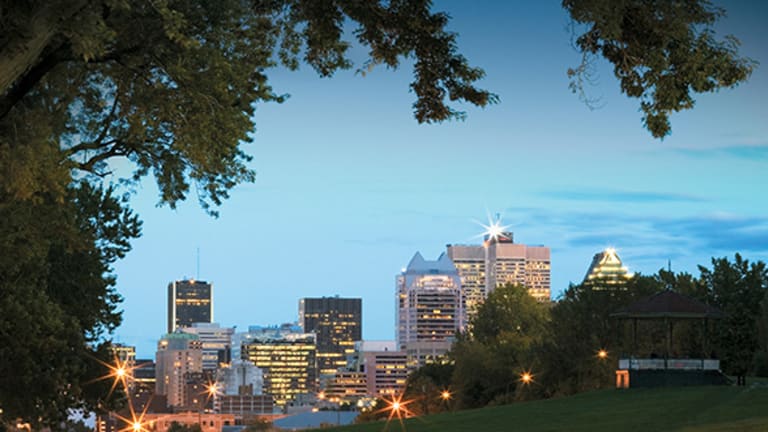 Canadian Retailers Metro, Jean Coutu Near Combination
The supermarket chain is in advanced negotiations to buy the drugstore chain for about $3.6 billion, paying 75% cash and 25% stock. Both companies are based in Quebec.
Canadian grocer Metro Inc. confirmed Wednesday, Sept. 27, that it's in advanced talks to acquire drugstore chain Jean Coutu Group Inc. in a deal valued at about C$4.5 billion ($3.6 billion).
"The Jean Coutu Group and Metro will inform stakeholders and the public of significant developments regarding the proposed combination," the companies said in a statement. "The parties will not comment any further."
Under the terms of the agreement Metro would pay C$24.50 per share, comprised of 75% cash and 25% Metro shares, after talks and a nonbinding letter of intent signed Aug. 22.
Both companies are headquartered in Quebec, Metro in Verdun and Jean Coutu in Varennes. Metro and Jean Coutu did not respond to requests for comment. 
Founded in 1969 as a single discount pharmacy in Montreal, Jean Coutu now operates 419 franchised stores in Quebec, New Brunswick and Ontario. The company was formerly Rite Aid Corp.'s (RAD) largest shareholder following Rite Aid's 2006 agreement to acquire Jean Coutu's U.S. operation for $3.4 billion in cash, stock and debt. Jean Coutu gradually shed its 32% stake in Rite Aid, fully exiting the investment in 2013.
The Coutu family, which controls Jean Coutu under a dual-class structure, supports the transaction. CEO Francois Coutu said in a January interview with Francophone network TVA that shareholders were reassessing their investment in Jean Coutu due to the uncertainty of Quebec's planned generic drug reform, which was forcing the family to "reconsider...our investment here" in the province and consider selling. His father, the company's eponymous chairman, added, "There might be hungry wolves around our company. But we're French-Canadian enough to say no."
Metro, operating in Quebec and Ontario, is the third-largest Canadian supermarket chain after Loblaw Cos. Ltd. and Sobeys Inc.
The deal, the latest example of consolidation in Canadian retail, follows Ontario-based Loblaw's $12 billion deal to a different Canadian drugstore chain, Shoppers Drug Mart Corp., in 2013. On Dec. 28, for instance, San Francisco pharmaceutical company McKesson Corp. (MCK) closed its C$2.9 billion purchase of Canada's second-largest drugstore chain, Rexall Health.
Since its $1.4 billion acquisition of Great Atlantic & Pacific Tea Co.'s Canadian business in 2005, Metro has eschewed transformative acquisitions, sticking to small niche deals.
On Aug. 1, for instance, Metro acquired a majority stake in Canadian meal kit company MissFresh Inc. for undisclosed terms. In April, Metro bought out the shares it didn't already own in Middle Eastern food retailer Marche Adonis, six years after buying a 55% stake in the company. Metro also in 2014 acquired a majority stake in Quebec bakery Premiere Moisson, whose founders retained a 25% stake.
The companies have yet to disclose financial or legal advisers on the transaction, though Jean Coutu took financial advice from Goldman, Sachs & Co., Merrill Lynch & Co. and Deutsche Bank AG when it bought part of the Eckerd drugstore chain from J.C. Penney & Co. (JCP) for $2.375 billion in 2004. McDermott Will & Emery LLP and Fasken Martineau DuMoulin LLP served as outside counsel for that deal.
For the Rite Aid transaction in 2006, JPMorgan Securities Inc. provided financial advice to Jean Coutu, which retained O'Melveny & Myers LLP as its outside counsel.
Jean Coutu shares rose 5.9% to C$24.45 in midday trading Wednesday. Metro shares rose 4.4% to C$41.87, valuing the would-be buyer at about C$9.5 billion.
More of What's Trending on TheStreet:
Editors' pick: Originally published Sept. 29.