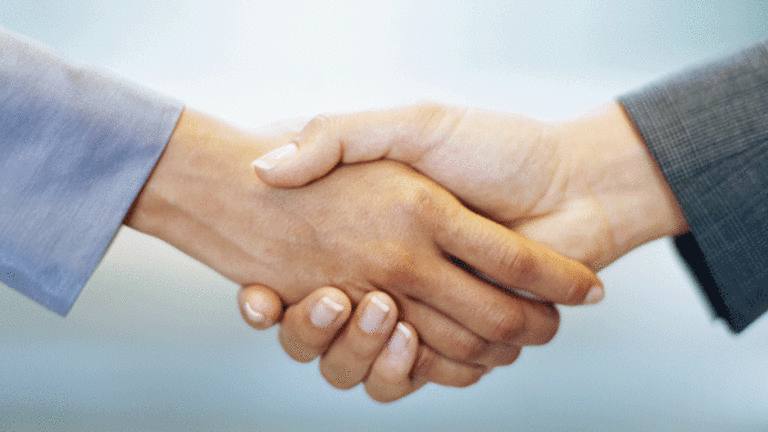 Canada's Crescent Point Agrees to Offer $1.23B Bid for Legacy Oil + Gas
The all-share offer includes about $777 million of assumed debt and comes four months after Calgary-based Legacy put itself on the block.
NEW YORK (The Deal) -- Canada's Crescent Point Energy (CPG)  agreed to pay C$1.53 billion ($1.23 billion) in stock and assumed debt for Legacy Oil + Gas, striking a deal four months after the debt-laden target put itself on the block.
Under the terms of the offer, Calgary-based Crescent will offer 0.095 of a share for each share of its cross-town rival, equating to about C$2.85 per share, or about C$560 million, based on Crescent's closing price of C$30 on May 25. Crescent will also assume Legacy's C$967 million of net debt.
The per-share offer is about  2% lower than Legacy's Tuesday closing price of C$2.92. But it is almost 80% more than the target's closing price at the start of April, before activist investor FrontFour Capital Group sought to oust CEO Trent Yanko and rumors emerged of a looming bid.
"Legacy's valuation has come under pressure [due to falling oil prices]," the company said late on Tuesday, May 26. "The company's financial leverage ... also began to erode, putting additional pressure on Legacy's share price." Legacy shares traded as high as C$10 in mid-2014.
In February, Legacy tapped FirstEnergy Capital and GMP Securities to find a buyer for either all of the company or some of its assets.
For Crescent, the purchase will add about 22,000 barrels of oil equivalent a day, or boe/d, to its current production of close to 150,000 boe/d. The new output includes about 15,000 boe/d from Legacy's conventional and unconventional fields in Crescent's core operating regions of southeast Saskatchewan, Manitoba and North Dakota.
Legacy's fields had proven and probable reserves of about 154 million boe/d equivalent at the end of 2014.
"Legacy's combination of high-growth resource play assets and high quality, low decline conventional assets are a tremendous fit," Crescent's CEO Scott Saxberg said in a statement. "Our balance sheet and our financial strength allow us to execute on our growth strategy."
Crescent's bid values Legacy at about 6.8 times its expected 2015 cash flows based on an expected oil price of $58.50 per barrel. The buyer said it would help fund the acquisition by selling up to C$690 million of shares at C$28.50 per share to a syndicate of underwriters. Proceeds from the sale will be used to pay down debt linked to the Legacy acquisition.
The deal requires the support of 75% of Legacy shareholders, who are due to vote on the deal on June 30. Legacy has agreed to a break fee of $45 million. Legacy directors owning 4.8% of the stock plan to tender their holdings to the offer.
Read more from: