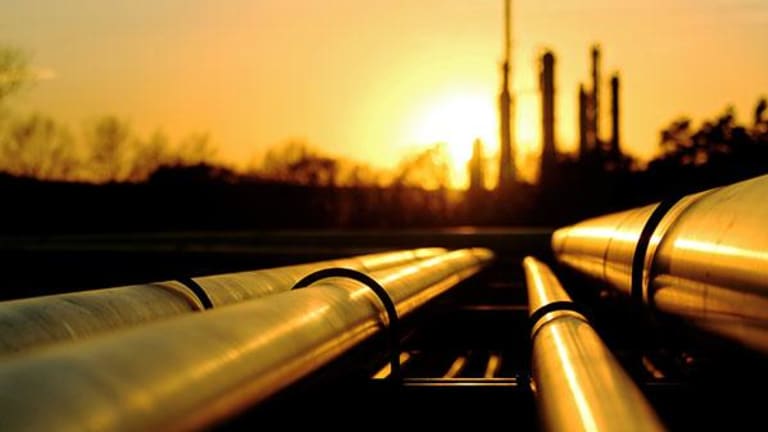 Publish date:
Callon Buys Oil and Gas Assets From ArcLight-Backed Element for $327M
The deal is the latest in what's become an industry-wide land grab for acreage in the area
The deal is the latest in what's become an industry-wide land grab for acreage in the area
Callon Petroleum (CPE) - Get Callon Petroleum Company Report said after the markets closed Tuesday that it agreed to buy oil and gas properties in West Texas' Midland Basin from Plymouth Petroleum, a unit of ArcLight Capital Partners-backed Element Petroleum, for $327 million in cash.
The company intends to fund almost all of the purchase price with the net proceeds of a $436 million equity offering and any remaining amount with availability under its revolving credit facility. Credit Suisse and J.P. Morgan are leading the offering.
ArcLight said in a separate statement Wednesday that the properties were Element Petroleum II's last remaining oil and gas assets in the Permian after selling adjacent assets to affiliates of Blue Whale Energy in 2015 and to Diamondback Energy (FANG) - Get Diamondback Energy, Inc. Report in 2013. "We could not be happier with Element II's success," ArcLight co-founder and managing partner Dan Revers said.
A year ago Boston-based ArcLight made its third investment with Element in its most recent fund, committing $186 million to Element Petroleum III to acquire and develop additional oil and gas properties in the Permian Basin. The company is led by Todd Gibson.
The properties being acquired cover 5,667 net acres primarily in Howard County. They produce 2,300 barrels of oil equivalent per day from nine horizontal wells and 16 vertical wells, 86% of which is oil. The properties' reserves are estimated at 12.2 million barrels of oil equivalent, 87% of which is oil.
Gabriele Sorbara, an analyst at the Williams Capital Group, estimates that Callon is paying around $45,527 per undeveloped acre -- the high end of recently announced transactions. He thinks the valuation is a positive read-through for SM Energy (SM) - Get SM Energy Company Report , Energen (EGN) and Diamondback, all of which have acreage in Howard County.
Seaport Global Securities said while the price was high at what it estimates was $41,500 per acre, the firm believes investors can "take solace" in strong returns on the wells of around 32% to 42%.
The deal is the latest in what's become an industry-wide land grab for properties in the area, including by SM Energy and Diamondback. Last month Concho Resources (CXO) - Get Concho Resources Inc. Report agreed to buy assets in the Midland Basin from privately held Reliance Energy for $1.625 billion while EnCap Investments LP-backed Sabalo Energy picked up properties in Howard County from Finley Resources Inc. for an undisclosed sum.
Callon said more than 75% of the acquired acreage offsets its position in the northwest part of the county, providing opportunities for shared infrastructure and extended laterals.
It said there are 167 gross identified horizontal drilling locations targeting the Wolfcamp A, Lower Spraberry and Wolfcamp B zones, which will boost its inventory of drilling locations in its WildHorse operating region by 90% at current development spacing of six to eight wells per section. There are other potential horizontal drilling locations from emerging prospective zones and it's evaluating increased well density.
When the deal closes, Callon will operate 90% of the acquired acreage and own an estimated 82% average working interest and a 62% average net revenue interest. Its Midland Basin position will amount to 40,000 net surface acres.
Callon chairman and CEO Fred Callon said the company's financial position, capital efficient growth and strong cash margins have positioned it to capture value-creating acquisitions.
"We are driven to identify opportunities that are underpinned by solid geology and proven well results and also offer meaningful upside potential through application of new generation completion designs, increased well density and incremental prospective zones," he said. "We believe this acquisition has all of these attributes."
Callon expects to close the deal by Oct. 20.
The deal follows Callon's purchase of Midland Basin properties operated by Big Star Oil & Gas in April for around $303 million, or around $17,000 per acre.
RBC Richardson Barr's Craig Lande advised Callon while Haynes and Boone LLP's Bill Nelson, Kraig Grahmann and Kristina Trauger provided outside legal counsel. David Cook and William Kerr at Kelly Hart & Hallman assisted the seller.