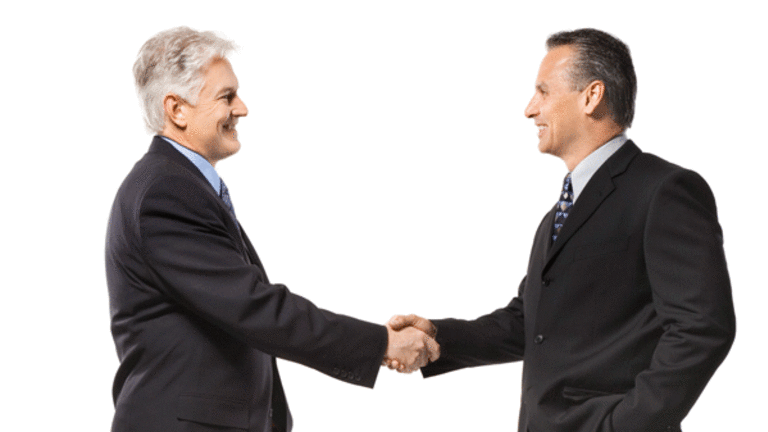 Publish date:
Caesars, Second-lien Debtholders Sue Each Other
Casino giant Caesars Entertainment and its second-lien bondholders have taken their grievances to the courthouse, with each group filing a lawsuit against the other.
Casino giant Caesars Entertainment and its second-lien bondholders have taken their grievances to the courthouse, with each group filing a lawsuit against the other.
NEW YORK (The Deal) -- Casino giant Caesars Entertainment (CZR) - Get Caesars Entertainment Corporation Report and its second-lien bondholders have taken their grievances to the courthouse, with each group filing a lawsuit against the other.
The trustee for the second-lien bondholder group alleged in a lawsuit filed the night of Aug. 4 in the Court of Chancery of the State of Delaware that the Las Vegas-based company's restructuring strategy has harmed its operating unit, Caesars Entertainment Operating Co.
Then, on Tuesday, the parent company claimed in a lawsuit filed in the Supreme Court of the State of New York, County of New York, in Manhattan that second-lien bondholders and first-lien holder
Elliott Management Corp. have aimed to push Caesars to default in order to profit from their credit default swap positions.
Jones Day partner Bruce Bennett, who represents the second-lien bondholder group and its trustee, Wilmington Savings Fund Society FSB, said in an emailed response, "The complaint demonstrates that the Caesars Entertainment Operating Company has made numerous transfers over the past several years that worsened its already distressed financial condition and were abusive to its creditors. The filing reflects confidence that there are remedies at law and equity to address the effects of these transactions."
Other Jones Day partners on the case are Sid Levinson, Josh Mester, and Geoff Stewart.
The second-lien bondholder group served CEOC with a notice of default on June 5, claiming that certain asset sales involving the subsidiary constitute a default, as does the release of the parent company's guarantee of CEOC's debt.
The casino operator denies that a default has occurred.
The second-lien bondholders' lawsuit was filed by a new bond trustee, Wilmington, after U.S. Bank NA resigned as the trustee of eight CEOC debt issuances. CEOC revealed the resignation in a July 30 regulatory filing.
"U.S. Bank believed holders of different tranches of CEOC debt were likely to take inconsistent positions," Caesars spokesman Gary Thompson explained via email.
He went on to say that U.S. Bank remains the trustee for debt issued by the parent company, Caesars Entertainment Corp., and Caesars units such as Caesars Entertainment Resort Properties LLC, and Caesars Growth Properties Holdings LLC.
Caesars fired back with a lawsuit aimed at second-lien bondholders that include affiliates of Appaloosa Management LP, Canyon Capital Advisors LLC, Oaktree Capital Management LLC, Centerbridge Partners LP, and Avenue Capital Group LLC, as well as Elliott.
In an Aug. 5 statement, Caesars addresses only Elliott by name, suggesting that Elliott and some other creditors maintain a significant credit default swap position and are acting against the company's best interests in order to promote a default.
The lawsuit also singles out Elliott, claiming, "Among Defendants, Elliott appears to have the greatest ulterior motive in seeing that CEOC defaults rather than survives and thrives."
Caesars' lawsuit claims that Elliott's "scheme is all the more troubling" because the hedge fund sits on the Americas Credit Derivatives Determinations Committee of the International Swaps and Derivatives Association, the agency that decides when a payment default that would trigger credit default swap payouts has occurred.
A spokesman for Elliott didn't respond to requests for comment.
In its suit, Caesars is seeking monetary damages and a declaration that there has been no default.
"We refuse to be held hostage by speculators who appear to be betting against the long-term health of our enterprise as well as our more than 60,000 employees and the communities in which we operate," Caesars CEO Gary Loveman said in a statement on Tuesday.
Fitch Ratings Inc. said on July 30 that it expects Caesars will attempt a debt-for-equity swap with its second-lien bondholders in the near term.
Other classes of Caesars bondholders have also organized and hired advisers.
Kenneth Eckstein of Kramer Levin Naftalis & Frankel LLP is advising a group of CEOC's first-lien bondholders.
A team at Sullivan & Cromwell LLP that includes Andrew Dietderich is advising a group of CEOC's legacy bondholders.
Private equity firms Apollo Global Management LLC and TPG Capital LP bought a majority stake in Caesars for $30.7 billion in 2008, leaving it saddled with a hefty debt load.