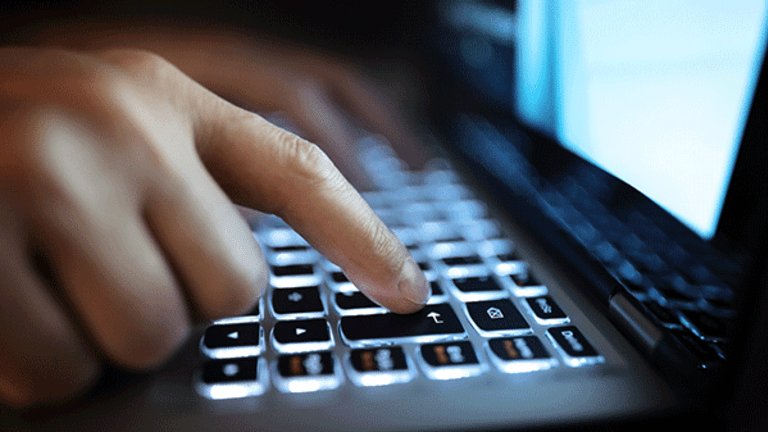 Buyout Shop Gets Access to Non-Public Info for Synchronoss Purchase
Siris Capital accumulated a large stake in the software company and suggested that it might want to buy it; the move that came after a big earnings miss.
Buyout shop Siris Capital on Monday reported that Synchronoss Technologies (SNCR) is allowing the activist to have access to some non-public information as part of a non-disclosure agreement in connection with the firm's efforts to buy the cloud computing company.
According to an activist 13D filing, Siris said that it "continues to explore a potential transaction" with regard to Synchronoss and had sought to have the company provide it with "certain non-public information." It added that on May 19, the company and Siris entered into such a non-disclosure agreement. Such an agreement could suggest that a deal might be struck shortly if the activist private equity shop is satisfied with the company's non-public financial information and Synchronoss would back whatever price the buyout shop offers. 
The non-disclosure agreement comes after Synchronoss shares shot up earlier this month when Siris Capital reported May 5 that it took a 13% stake in the cloud computing company and suggested that it might be interested in buying it. At the time, Synchronoss shares shot up 12% to $17.34 a share, significantly higher than the company's recent $12.42 a share trading price. 
At the time Siris Capital said in an activist filing that it had been following the company for several years, adding that it had accumulated its significant stake between April 27 and May 4. The buyout shop said it made the accumulation keeping in mind that its portfolio managers "may be interested in pursuing a potential strategic transaction." 
The fund's accumulation began on the same day that Synchronoss reported a very big first quarter miss. The same day Synchronoss also announced that its revenue would be $13 to $14 million below its prior guidance. The company's share price dropped precipitously upon the announcement, which is when Siris began accumulating.
Also, the company also revealed at the time of its first quarter miss that both CEO Ronald Hovsepian and CFO John Frederick would be leaving the business, just a few months after they were appointed to their positions. Also, Synchronoss noted that former CEO and founder Stephen Waldis would be resuming his role as CEO while Larry Irving, a former CFO, was also returning to the company.
The share price drop also comes after Synchronoss on May 15 said it would be delaying its filing of first quarter 2017 earnings in a move that comes in the wake of the C-Suite reshuffle. "While Synchronoss' new CEO Stephen Waldis and CFO Lawrence Irving have been working diligently to accomplish a timely filing of the company's quarterly report... they required additional time to comply with the company's internal controls and procedures ..." a statement said.
This article was originally published by The Deal, a sister publication of TheStreet that offers sophisticated insight and analysis on all types of deals, from inception to integration. Click here for a free trial.
Meet the Millennial Media Moguls
Planning to be in New York on Tuesday, June 13? You're invited to join us for an evening of cocktails and conversation with three dynamic young CEOs whose companies have found big news audiences and good markets. How have they done it? What have they learned? Meet Chris Altchek, CEO and co-founder of Mic; Shafqat Islam, co-founder and CEO of NewsCred; and Kathryn Minshew, the CEO and co-founder of TheMuse. Our panel discussion will be led by Ken Doctor, media analyst and columnist for TheStreet. The event, from 6 to 8 p.m. is free, but space is limited and reservations are required. Please click here to RSVP and get more information.