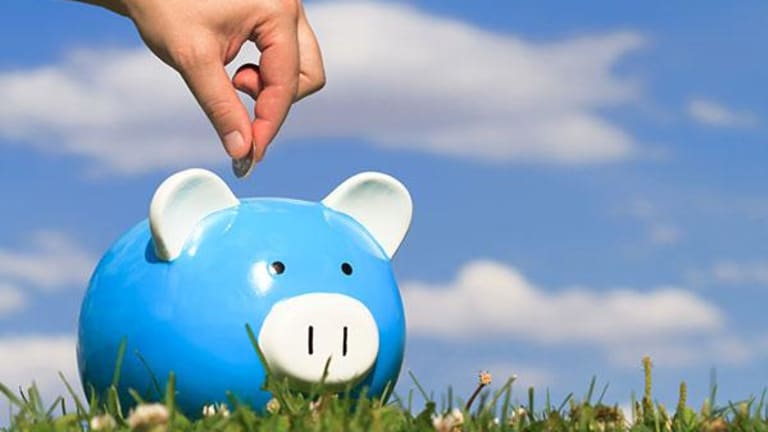 Buyout Firms Are Heading for the Exit With Their Bank Investments
Although the firms were once seen as saviors in the industry, regulators were always skeptical and still regard them as short-term investors looking for bargains, rather than stewards.
NEW YORK ( TheDeal) -- In August 2010, Sterling Financial was like many financial institutions, struggling to pull out of a steep dive caused by the financial crisis.
The Spokane, Wash.-based thrift was losing money, and its shares were trading for under a dollar.
Enter Thomas H. Lee Partners and Warburg Pincus. Seeing promise in Sterling Financial's business, the two buyout firms orchestrated a series of investments in Sterling.
Thomas H. Lee Partners and Warburg Pincus each ponied up $171 million, and each firm received a nearly 23% stake in Sterling Financial, valuing the whole bank at about $750 million.
The firms' faith was rewarded last year when, amid an improving economy, Umpqua Holdings (UMPQ) - Get Umpqua Holdings Corporation Reportacquired Sterling for about $2 billion.
Thomas H. Lee Partners and Warburg Pincus weren't alone in seeing opportunities in regional banks beset by the crisis. Although the government created multiple programs to relieve and strengthen banks during the downturn, many needed far more capital to survive and operate efficiently.
Private-equity investors stepped in, focusing on smaller banks that were trading at significant discounts, say, at or below one times tangible book value.
They became a "critical source of capital" for the troubled institutions, one analyst said.
Many of these banks have reached the usual five-year holding period for private-equity investments and are ripe for liquidity events including sales.
In addition to the sale Sterling Financial deal, the analyst pointed to Greenville, S.C.-based Palmetto Bancshares, which was sold to Blairsville, Ga.-based United Community Bank (UCBI) - Get United Community Banks, Inc. Report this past April for about $240 million. The company received investments that totaled $78.3 million in 2010 from CapGen Financial Group and Patriot Financial Manager.
Given regulatory oversight, bank investments are now much less attractive to buyout firms. And while the firms were once seen as saviors in the industry, regulators were always skeptical and still regard them as short-term investors looking for bargains, rather than stewards interested in maintaining the banks' long-term health.
Private-equity investors are required to maintain a higher-than-usual level of capital for a mandated period, and the firms aren't allowed to hold a stake of more than 24.9% in any bank.
Given the strictures, private-equity funds invested in banks would be put to better use in less-fraught industries, the analyst said.
Fortunately for the firms, the overall economy has been steadily recovering and banks stocks have improved since the downturn.
"Many of these private-equity firms are sitting on substantial gains," the analyst said.
With M&A activity in the banking sector chugging along at a brisk pace, this could be an ideal time to exit bank investments. Many banks have also been going public, which suggests secondary offerings or a series of offerings representing attractive alternatives.
It all adds up to a fertile environment for exits, though new acquisitions by private-equity firms will be rare.
The track record of private-equity investments has been solid.
San Francisco-based Friedman Fleischer & Lowe recapitalized SKBHC Holdings, the holding company for Spokane, Wash.-based AmericanWest Bank, alongside Goldman Sachs Capital Partners, Oaktree Capital Group and other investors in 2011.
Cas Schneller, a managing director at Friedman Fleischer & Lowe who oversees the firm's financial services practice, said that AmericanWest hit all the criteria the firm was searching for in its hunt to take over a bank.
This included a West Coast presence, a relatively healthy loan portfolio, being based in a high-growth market and having an exceptional management team, he said.
Schneller said that the firm looked at an Federal Deposit Insurance Corp.-assisted takeover, but that process had gotten more expensive, especially with other private-equity firms bidding up those assets.
The firm was able to pick up AmericanWest at a good price without an auction.
"We wanted to avoid the auction process and did not want to deal with running a bank alongside the government," Schneller said. "We had done so much diligence we didn't think we were going to take a loss on the credit, even though AmericanWest would have failed if we didn't buy it."
After nearly three years under the leadership of Scott A. Kisting, formerly of San Francisco's Cal Fed Bank, which was acquired in 2002 by Citigroup (C) - Get Citigroup Inc. Report for about $5.8 billion in cash and stock, and as the banking sector began to rebound, Friedman Fleischer & Lowe and the other shareholders began looking for an exit. The firm eventually found Walla Walla, Wash.-based Banner (BANR) - Get Banner Corporation Report.
In March, Banner agreed to pay $702 million in cash and stock, or about 1.5 times tangible book value, according to an analyst note.
"We always prefer a strategic sale because that is where you are going to get the best price but it is actually beneficial to be public," the analyst wrote.
Most private-equity firms would rather sell out to a strategic buyer, though there are also benefits to taking a company public and retaining a stake in that entity, Schneller said.
"The other bank we took over, we actually took public but didn't sell a single share," he said, referring to Houston-based Green Bancorp (GNBC) - Get Green Bancorp, Inc. Report, the formerly private holding company of Green Bank.
"Green Bancorp was a relatively new bank, approximately $500 million in assets when we made our original investment, with exposure to great markets in Dallas, Houston and Austin and a credit book that was clean, partly because it was written post-crisis and the covenants and structures were tight," said William Spiegel, managing director and founding partner at Pine Brook Capital, which invested in Green Bancorp, alongside Friedman Fleischer & Lowe, Harvest Partners and Natixis Caspian Private Equity.
The firm was able to avoid an auction process after holding one-to-one talks with the bank's management, he said.
"We don't get involved with auctions, and we were fortunate to get an introduction to [Chairman and Chief Executive Manuel Mehos], and we started talking about an investment. It wasn't immediate," Spiegel said.
"We wanted to make sure that our visions was compatible with the bank's management," Spiegel said, adding that Pine Brook looked at least 50 other banks before landing on Green Bancorp.
Last August, after acquiring a half dozen banks, Green Bancorp debuted on the Nasdaq, popping 13.67% in opening-day trading.
"We wanted to grow the bank and give ourselves that public currency. We wanted to have the currency to do certain deals," Spiegel said.
"Some banks' owners want stock and ride the bank stock increase, while some of them just want cash," he said.
"You need to be using public currency if you want to do a lot of deals," Schneller said.
Green Bancorp said that it acquired Houston-based competitor Patriot Bancshares for $139 million in an all-stock deal last month.
An industry banker listed several potential targets, including BNC Bancorp, Green Bancorp, Jacksonville, Fla.-based Jacksonville Bancorp (JAXB) , and Stuart, Fla.-based Seacoast Banking Corp. of Florida (SBCF) - Get Seacoast Banking Corporation of Florida Report, which are healthy and operate in desirable, high-growth markets.
The industry analyst said Green Bancorp is probably two years away from a potential sale, the industry analyst said.

Mehos has been vocal about getting the bank to $5 billion in assets by 2017, the analyst said.
Green Bancorp is an attractive Texas franchise, and Friedman Fleischer & Lowe is in line for a great return, he said.
The bank raised $115 million from a handful of private-equity firms in an April 2010 recapitalization.
The analyst added Charlotte, N.C.-based CommunityOne Bancorp (COB) to that list.
The bank's private-equity investors are The Carlyle Group and Oak Hill Capital Partners, which made investments totaling $158 million in 2011 when the bank was formed out of the merger between troubled banks Bank of Granite and FNB United.
These banks would have failed on their own, the industry watcher said.
The bank has gone through "quite a bit of overhaul" to get back to profitability, the analyst said.
Likely consolidators include Conway, Ark.-based HomeBancshares (HOMB) - Get Home BancShares, Inc. Report, Little Rock, Ark.-based Bank of the Ozarks (OZRK) , Nashville-based PinnacleFinancial Partners (PNFP) - Get Pinnacle Financial Partners, Inc. Report and Umpqua, the banker said.
While sales will abound, new acquisitions will be few and far between.
Everyone with capital wanted to invest in banks in 2008 as private equity gravitated to troubled situations, said Kirk Wycoff, partner at buyout firm Patriot Financial.
However, "when a price is really cheap, there is a reason," he said, adding that Patriot Financial never invested in distressed banks.
It made most sense to invest in banks with between $1 billion and $5 billion in assets, as they have the most room for growth, Wycoff said.
Patriot Financial holds geographically diverse bank investments in High Point, N.C.-based BNC Bancorp (BNCN) , Cape May, N.J.-based Cape Bancorp (CBNJ) , Denver-based Guaranty Bancorp (GBNK) - Get Guaranty Bancorp Report, San Jose, Calif.-based Heritage Commerce (HTBK) - Get Heritage Commerce Corp Report, Paso Robles, Calif.-based Heritage Oaks Bancorp (HEOP) , and Monroe, Mich.-based MBT Financial (MBTF) . Banks that it previously held have already sold, including Durham, N.C.-based Square 1 Financial (SQBK) , which sold to Rancho Santa Fe, Calif.-based PacWest Bancorp (PACW) - Get PacWest Bancorp Report in March for about $849 million and Palmetto Bancshares, which sold to United Community Bank.
In the aftermath of the financial crisis, buyout firms served as a source of capital for private banks that couldn't access the public markets.
But several observers and industry watchers agree that the heyday for private-equity investments in banks is over.
It is difficult for private equity to get involved in new platform companies in this banking environment, as there are different macro headwinds facing banks and firms looking to invest in those institutions, Schneller and Spiegel said.
"Opportunities are different now. In 2008 it was a macro opportunity, but today I think private equity's opportunities are going to be one-off," Spiegel said.
"If a bank stumbles or is in need of capital quickly, I think there is a place for private equity, but it's not a big macro bet," he said.

Read more from: