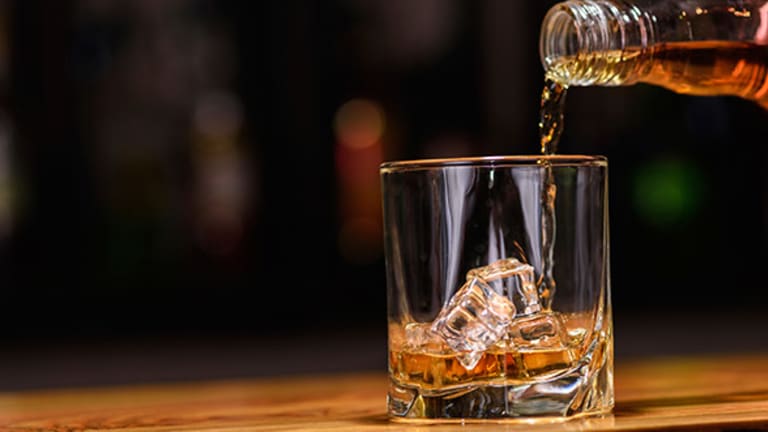 Brown-Forman Gulps Back BenRiach Scotch
The maker of Jack Daniels pays $415 million for the producer of three single-malt brands.
The maker of Jack Daniels pays $415 million for the producer of three single-malt brands.
Louisville distiller Brown-Forman Corp. (BF.A) donned its kilt and sporran on Wednesday and emerged from the highland mists to buy scotch whisky-maker BenRiach Distillery for about £285 million ($415 million).
Edinburgh-based BenRiach and its three single-malt brands -- GlenDronach, BenRiach and Glenlassaugh -- are currently owned by master blender Billy Walker and two South African financial backers, Geoff Bell and Wayne Keiswetter, who bought the company from Pernod Ricard (PDRDY) (PDRDF) in 2004.
Even though the company's headquarters are in the ancient Scottish capital, each of the three brands is distilled on their heritage sites in the Scottish highlands or on the banks of the River Spey. BenRiach itself first began making whisky (spelled without an "e," in the Scottish tradition) in 1898. But the oldest of the three brands, GlenDronach, dates back to 1826. Today the group has a workforce of 165 employees, including 55 seasonal and occasional workers.
"We feel immensely privileged to have been custodians of this business for the last 12 years and to be associated with these wonderful brands and great distilleries," said Walker in a statement.
"Our team have energized these distilleries and engaged creatively and successfully with the premium end of the market."
It will operate as a subsidiary of Brown-Forman once the deal closes, with completion expected around June 1.
Brown-Forman, which owns Jack Daniels, Canadian Mist and other whiskeys in North America, is returning to its Scottish haunts for the first time since selling its minority stake in Glenmorangie to LVMH (LVMHF) (LVMUY) in 2005.
Brown-Forman in January agreed to sell its Southern Comfort and Tuaca brands to New Orleans-based Sazerac for $542.4 million, to focus on its core whiskey -- and now also whisky -- business.