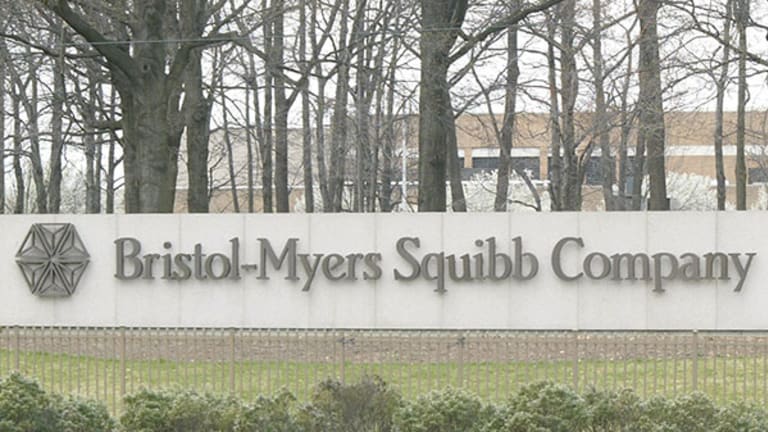 Publish date:
Bristol-Myers Buys Cardioxyl Pharma for a Potential $2.07 Billion Total
Bristol-Myers will pay $300 million up front for Cardioxyl, with a potential of $1.775 billion in milestone payments
Bristol-Myers will pay $300 million up front for Cardioxyl, with a potential of $1.775 billion in milestone payments
Bristol-Myers Squibb (BMY) - Get Bristol-Myers Squibb Company Report announced on Monday that it would acquire Cardioxyl Pharmaceuticals in a sale valued at up to $2.07 billion.
Under the terms of the deal, New York-based Bristol-Myers will pay upfront and near-term milestone payments of $300 million, along with the potential of $1.775 billion through development, regulatory and sales milestones.
The transaction is expected to be dilutive to Bristol-Myers's 2015 GAAP earnings per share by 12 cents, then produce minimal dilution to non-GAAP earnings per share in 2015 and 2016, according to a statement by the acquirer.
Shares of Bristol-Myers were trading at $65.69 on Monday afternoon, after closing at $65.95 on Friday. The mammoth biopharmaceutical company has a market cap of $109.06 billion.
The purchase will give Bristol-Myers access to Chapel Hill, N.C.-based Cardioxyl's lead asset CXL-1427, a novel nitroxyl drug that is in Phase II clinical development as an intravenous treatment for acute decompensated heart failure. The drug releases nitroxyl, a molecule that has demonstrated beneficial effects on heart muscle and vascular function.
The company currently has three candidates continuing through studies. CXL-1427 is the furthest along, while its CHF (oral) and PAH (IV/oral) candidates are still in preclinical studies. The company focuses on treating serious cardiovascular disease.
Cardioxyl received second round funding of $28 million in November 2012, according to a previous report by The Deal. Investors in that round included Aurora Funds, New Enterprise Associates, OrbiMed Advisors and Osage University Partners. It had previously received $14.5 million in Series A funding.
Most recently, Bristol-Myers took out rights to purchase Promedior's lead asset PRM-151 for $1.25 billion. Prior to that purchase, Bristol-Myers committed up to $1.25 billion to venture capital-backed Flexus Biosciences for the development of novel cancer drugs.
In its latest quarterly report filed in late October, Bristol-Myers noted that its revenue increased 6% in the last nine months due to newly launched drugs. The company had revenue of $4.1 billion this year vs. the $3.9 million in the same period a year earlier.
Bristol-Myers retained a team at Kirkland & Ellis, including Daniel Wolf, Joshua Zacariah and Adi Herman as its legal counsel.