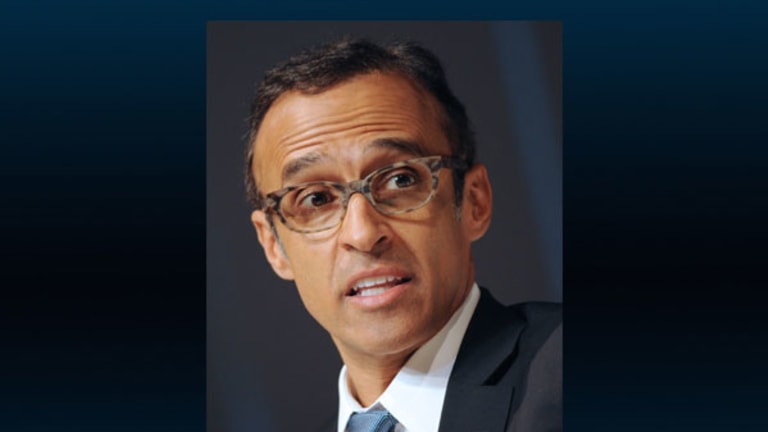 Bob Evans Will Have to Sell More Than Real Estate to Avoid This Fight
The national restaurant chain will likely need to hire an investment bank and consider spinning off or selling its packaged foods business or face a shareholder insurgency.
Bob Evans Farms (BOBE) will likely need to separate its food processing and packaged goods business from its restaurant chain by next year. If it doesn't, the restaurant chain may be faced with another proxy fight by dissident investor Tom Sandell of Sandell Asset Management.
Sandell, no stranger to dissident director proxy fights, already succeeded at installing a minority slate of four dissident directors to Bob Evans' board in 2014. Although he fell short of getting all eight of his nominees on the then 11-person board, the battle later led to the resignation of then-CEO Steve Davis. Bob Evans now has a 10-person board that likely will return to 11 seats shortly with the arrival of a new CEO in January.
The company staved off a 2015 proxy fight with Sandell in June on the eve of a deadline to nominate dissident director candidates the company agreed to complete a sale-lease back of between 30% to 60% of the company's real estate.
Now Sandell is putting new pressure on Bob Evans to hire an investment bank to advise it on selling or spinning of the BEF Foods unit. While the activist's latest two letters to Bob Evans don't appear to exhibit any elements of animosity, observers might want to mark on their calendar that from April 21 to May 21 there is a window of opportunity to nominate dissident director candidates for its 2016 annual meeting.
Bob Evans' board said in early March after working with financial adviser Lazard (LAZ) - Get Lazard Ltd Class A Report on a review that it would not spin off BEF Foods. However, Sandell has launched ten proxy fights and threatened six others over the past decade, according to FactSet, and could be determined to do so again if no new investment bank is hired.
Sandell will be keeping a watchful eye on the sale-lease back progress as well. So far, Bob Evans has completed a $51.6 million sale lease back of two industrial properties. It also is in the process of selling its headquarters, which sits on 40 acres in New Albany, Ohio and is expected to generate between $33 million and $38 million from the sale. In addition, Bob Evans said earlier this month it is "progressing" with its previously announced sale-lease back program for up to an additional $200 million of restaurant properties.
However, according to a person familiar with the situation, those transactions would likely only meet the low end of the company's expected 30% to 60% in sale-lease backs with the activist investor hoping that the total sale-lease back plan will generate as much as $885 million over the next 12 months.
According to a letter issued Tuesday from Sandell to Bob Evans, obtained by The Deal, the activist believes the BEF Foods unit is currently worth $950 million based on estimates of Ebitda at which similar food companies are valued.

According to a person familiar with the situation, Sandell has met with bankers who expect that numerous U.S. and international buyers would be interested in buying BEF Foods and that a buyer would pay as much as $1.13 billion.
Alternatively, the activists believe that should Bob Evans spin off BEF Foods it would have a valuation as a standalone business of $1.02 billion. A person familiar with the fund noted that there are various tax efficient structures that could be considered. These include a spinoff of the BEF Foods business followed by its sale or a spinoff of the restaurant business followed by a sale of the parent company holding the packaged foods unit.
"An outright sale could be complicated due to tax consequences but there are other options that could be considered," he said. "If the company were to announce they were going to spin off the restaurant business potential buyers could look at what would then be the stand-alone BEF Foods and say we're interested in doing a transaction."
As an example on the kind of transaction envisioned in one of the Sandell scenarios, Ralcorp Holdings in early 2012 divested cereal-maker Post Holdings and ConAgra (CAG) - Get Conagra Brands, Inc. Report subsequently bought Ralcorp.
Stephen Anderson, an analyst at Maxim Group in New York, said he believes BEF Foods has a valuation of between $700 million and $800 million, less than Sandell's estimate.
However, whether one considers Anderson's estimate or any of the ones considered by Sandell one thing is certain --  the BEF Foods unit has a valuation that rivals or surpasses the entire Bob Evans market capitalization that now stands at about $842 million.
Last week Sandell noted that Post Holdings had expressed an interest in acquiring BEF Foods. Now, in a private letter obtained by The Deal, Sandell is asserting that Post continues to be interested and that the fund believes there is a "long list of strategic buyers" who would be interested in purchasing the unit.
Anderson believes the November appointment of Saed Mohseni as CEO is a signal that the future of the company is with its restaurants and not BEF Foods. He cited Mohseni's previously experience as CEO of Bravo Brio Restaurants Group (BBRG) , the parent company of Brio Tuscan Grille and other chains, to back his assertion. "They picked someone with restaurant experience, which suggest that BEF Foods may not be part of Bob Evan's future," Anderson said.
Anderson cited Hormel Foods (HRL) - Get Hormel Foods Corporation Report , ConAgra, Pinnacle Foods (PF) and Pilgrim's Pride (PPC) - Get Pilgrim's Pride Corporation Report as companies that could be interested in buying BEF Foods. However, he argued both Pinnacle and ConAgra may have too much debt on their balance sheet to complete a BEF purchase.
Sandell doesn't appear to be going anywhere. In fact, the activist investor has doubled down on his investment in Bob Evans over the past two years. The activist first launched its Bob Evans campaign in 2013 with a 5.1% stake and has since hiked it to 9.7%.
The activist first urged Bob Evans to look at selling or spinning off BEF Foods in 2013. However, with four dissident directors already on the board watch for the company to make a move or face another director election contest next year.