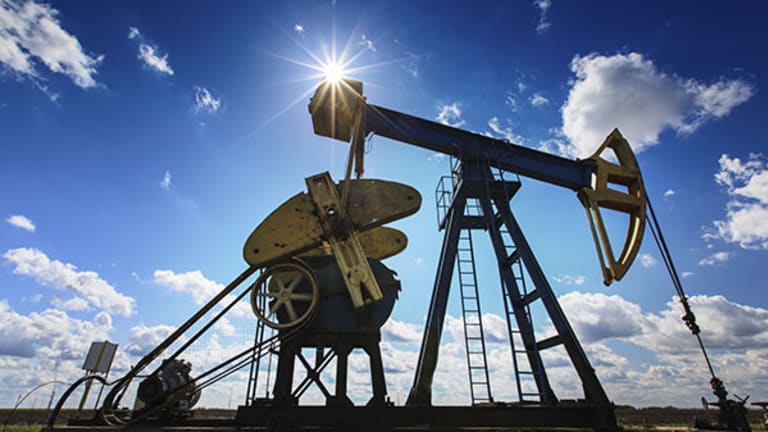 Blackstone Commits $1.5B to Permian Basin Oil and Gas Operators
The investments follow a flurry of deals in the region, including DiamondBack Energy Inc.'s purchase of properties in the Delaware Basin from Natural Gas Partners-backed Luxe Energy for $560 million.
The Blackstone Group (BX) said after the markets closed Thursday that it agreed to invest $1 billion in Jetta Permian  with management to buy oil and gas properties in West Texas' and New Mexico's Permian Basin and committed another $500 million to Guidon Energy, which already purchased 16,000 net acres in the Midland Basin.
A Blackstone spokeswoman said the private equity firm isn't disclosing the name of the seller of the properties to Guidon.
Kirkland & Ellis LLP provided outside legal counsel to Blackstone on both deals with Andrew Calder and Adam Larson advising on Jetta and Calder, Rhett Van Syoc and William Benitez assisting on Guidon. Edward Rhyne at Norton Rose Fulbright US LLP counseled Jetta and Eric Tajcher at Morgan, Lewis & Bockius LLP advised Guidon on the commitment. Kirkland's Calder, Van Syoc, Anthony Speier and Cody Carper assisted Guidon on the acquisition.
Jetta Permian is a partnership with Fort Worth-based
Jetta Operating Co.
 targeting assets and leaseholds in the Delaware Basin. Jetta Operating is led and owned by president Greg Bird, who founded it in 1991 after working as a petroleum engineer at Hunt Energy Corp. and Cawley Gillespie & Associates.
Angelo Acconcia, a senior managing director with Blackstone who oversees its oil and gas investments, said in a statement that the firm has known Jetta's management for years and that they are top-tier operators with a "unique" local presence in the Delaware Basin.
Jetta said it has drilled 150 horizontal and vertical wells and built out gathering systems since acquiring its first leasehold in the Delaware Basin in 2003. It's thought to be the seller of properties in the Thompson field in Fort Bend County, Texas, to Denbury Resources (DNR) in 2012 for $360 million.
Dallas-based Guidon is led by Jay Still, a former executive vice president at Pioneer Natural Resources (PXD) and president and COO of Laredo Petroleum (LPI) . Blackstone said it committed $500 million to the company in April to buy the properties in Martin County, Texas, but could pony up "significantly more" for future acquisitions.
Acconcia said Still and his team have successfully led multiple unconventional oil and gas development programs in the U.S., specifically in the Midland Basin, over their careers.
The investments follow a flurry of deals in the region. Last month DiamondBack Energy (FANG) agreed to buy oil and gas properties and related assets in the southern part of the Delaware Basin from Natural Gas Partners-backed Luxe Energy for $560 million, signifying a new operating area for the company.
That transaction set a new high-water mark for the basin of $26,000 to $27,000 per acre (versus recent deals that fetched $10,000 to $20,000 per acre) but still came in lower than the expected valuation of $40,000 per acre over time, according to a report from Tudor, Pickering, Holt & Co. "We continue to see this area potentially approaching or exceeding legacy Midland transactions in 2017," they said, noting properties in that area sell for around $30,000 per acre.
On Tuesday PDC Energy (PDCE) said it was also expanding into the Delaware Basin by buying Kimmeridge Energy Management Co.-backed Arris Petroleum Corp. and 299 Resources LLC for $1.5 billion, which valued their properties at around $22,000 per acre.
Blackstone said it's invested more than $9 billion in equity globally across the energy industry. Blackstone Energy Partners II closed in February of last year with $4.5 billion in commitments.
The firm's CFO Michael Chae said on an earnings call in January that the firm had raised more than $8 billion of dedicated capital in private equity and credit arm GSO Capital Partners LP to take advantage of the dislocation in the industry, almost all of which remained undrawn. "if you add all of the capital we have available for energy, it's closer to $15 billion," COO and president Tony James said on the call.
Blackstone has been doing some buying through the downturn. its portfolio company GeoSouthern Energy  purchased assets in East Texas and northern Louisiana's Haynesville Shale from Encana . last year for $850 million. And earlier this year Blackstone Tactical Opportunities bought preferred shares in a private placement that raised $1 billion for natural gas gatherer and processor Targa Resources (TRGP) and GSO participated in a financing for Jones Energy (JONE) so it could pay down its credit facilities.
The private equity firm has also also inked deals with Linn Energy, which filed for bankruptcy in May, and Eclipse Resources Corp. (ECR), which has been struggling.
Its other oil and gas focused investments include Vine Oil & Gas, which bought properties in the Haynesville Shale from Royal Dutch Shell back in 2014 for $1.2 billion.
Other Kirkland attorneys who worked on the Guidon deal include Kyle Watson, Charles Nixon, Lauren Swadley, Lindsey Jaquillard, Dean Shulman, Russell Light, Zackary Pullin, Paul Tanaka and Michael Saretsky.