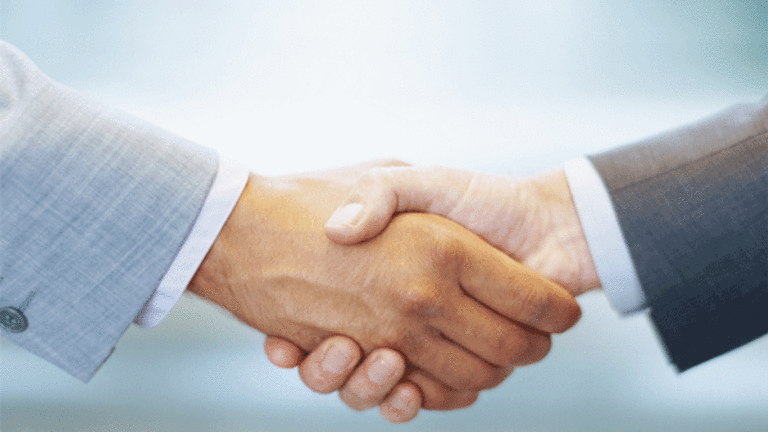 Bitcoin Exchange Mt. Gox Files For Bankruptcy
Bitcoin exchange Mt. Gox has filed for bankruptcy in Tokyo after 850,000 bitcoins valued at about $475 million "disappeared."
Bitcoin exchange Mt. Gox has filed for bankruptcy in Tokyo after 850,000 bitcoins valued at about $475 million "disappeared."
"There was some weakness in the system, and the bitcoins have disappeared. I apologize for causing trouble," CEO Mark Karpeles said at a Friday press conference in Japan.
The company's website has shut down except for a Wednesday statement by Karpeles.
"As there is a lot of speculation regarding MtGox and its future, I would like to use this opportunity to reassure everyone that I am still in Japan and working very hard with the support of different parties to find a solution to our recent issues," Karpeles said then, adding that the company's staff has been ordered not to respond to any inquiries.
"I am sorry for the troubles I have caused all the people," Karpeles said Friday. He reportedly bowed to Japanese media for several minutes.
Reports estimate the Tokyo company's debts at 6.5 billion yen ($63.6 million). According to the BitcoinCharts website, Mt. Gox's bitcoins have traded between $91.50 and about $969.40 over the past 30 days, with the last trade at $135. Mt. Gox's volume over the period totaled $347.28 million.
Masako Mori, minister of Japan's Consumer Affairs Agency, said the ministry is "at a loss" for how to help in the situation.
The Deal Pipeline reported on Feb. 7 that Mt. Gox had halted customer withdrawals after an increase in activity. The company said it took action after it said it detected "unusual activity on its bitcoin wallets and performed investigations during the past weeks."
Bitcoins are units of digital currency. The bitcoin is an agreed-upon way for two computers to communicate to enable users to transmit value over the Internet. The open-source currency may be exchanged without the use of a settling intermediary, such as a bank or credit card company.
Founded in 2009 as a trading card exchange, Mt. Gox shifted its operations to bitcoins in 2010 and was the world's largest exchange for some time, according to reports. It is not yet clear whether Mt. Gox plans to file for Chapter 15 in the U.S.
Mt. Gox is not the only bitcoin company to enter bankruptcy with accusations of wrongdoing of late, with Seattle bitcoin miner CLI Holdings Inc. filing for Chapter 11 on Nov. 1.
CLI, which does business as Alydian Inc., had its cased dismissed Wednesday after holders of 65% of the company's equity reached a settlement with creditor Bitvestment Partners LLC.
A bitcoin miner helps secure the bitcoin network by checking that transactions are time-stamped so that users cannot spend bitcoins they don't have. In exchange for this security, the bitcoin network issues bitcoins to miners through a lottery system. The more securing work done, the more "lottery tickets" the miner receives. The more lottery tickets, the greater the chance for a miner of winning the lottery and receiving a bitcoin.
Bitvestment had objected to the company's bidding procedures for its computing systems on Jan. 9, and Judge Karen A. Overstreet of the U.S. Bankruptcy Court for the Western District of Washington in Seattle rejected the bid procedures with a Jan. 15 order.
Bitvestment alleged the debtor had not disclosed the transfer of 15,100 bitcoins - then valued at $12 million - to an insider two days before it filed for Chapter 11 and that it "grossly under-reported" the value of its bitcoins.