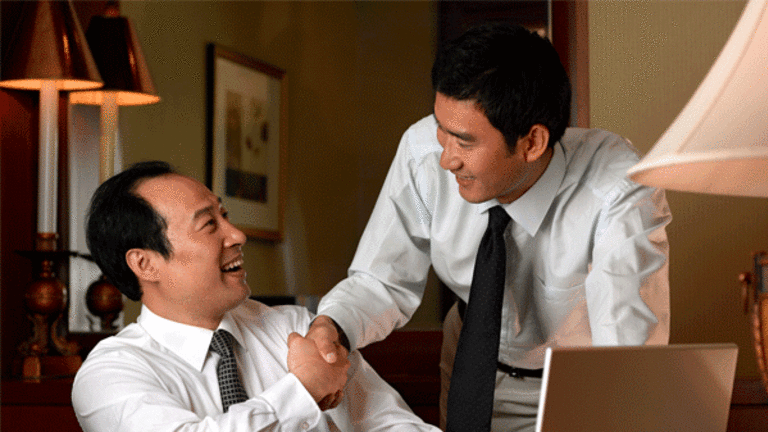 BioMed Realty Just One of Blackstone's Latest Multi-Billion-Dollar Deals
Blackstone's $8 billion deal for the life-science-focused real estate company, BioMed, is the latest in a string of REIT acquisitions.
Blackstone's $8 billion deal for the life-science-focused real estate company, BioMed, is the latest in a string of REIT acquisitions.
NEW YORK (The Deal) -- Blackstone Group (BX) - Get Report announced on Thursday it would acquire life science-focused real estate company BioMed Realty Trust (BMR) for $23.75 per share in an all-cash deal totaling $8 billion.
The acquisition -- which will become a part of Blackstone Real Estate Partners VII fund -- was already approved by BioMed's board of directors. Its value represents a 24% premium over BioMed's stock price on Sept. 22, the day before an article was first published about a potential transaction involving the target.
Shares of BioMed moved up 8% on Thursday to $23.46 in morning trading after closing at $21.59 Wednesday evening. The real estate trust has a market cap of $4.8 billion.
The real estate company invests in life science and biotech properties in Boston, San Francisco, San Diego, Maryland, New York, New Jersey and Pennsylvania. Biomed noted that it generally invests in properties with high-quality facilities that meet its requirements. The facilities must be able to accommodate lab equipment, refrigerators, HVAC equipment and specialized electric and plumbing systems.
Most recently, BioMed sold a King of Prussia, Pa.-based property to Penn Medicine for $35 million. In April, BioMed announced that it penned a 10-year lease with Biogen (BIIB) - Get Report for 80,000 square feet of Class A laboratory and office space in Cambridge, Mass.
In addition to a previously declared 26-cent stock dividend, shareholders will also receive a per diem amount of $0.003 per share for every day starting January 1, 2016 that the transaction has not closed. The deal is slated to close during the first quarter of 2016.
The deal is one in a series by Blackstone in the real estate sector. In early September, Blackstone announced it would purchase luxury-resort focused REIT Strategic Hotels & Resorts (BEE) for $6 billion. The hotel and resort properties will also join Blackstone's Real Estate Partners VIII LP fund.
On Oct. 1, Blackstone announced the final close of its Real Estate Partners VIII fund at $15.8 billion. The company also has two regional real estate funds -- the $8.2 billion Blackstone Real Estate partners Europe IV and $5 billion Blackstone Real Estate Partners Asia.
In its most recent quarterly filing with the Securities and Exchange Commission, Blackstone noted that it currently has $92.8 billion in total real estate assets under management as of the three months ended June 30, compared with $81.3 billion a year prior.
In April, Blackstone made a $23 billion purchase of General Electric's (GE) - Get Report sale of the real estate and financial assets of GE Capital. The purchase was made in conjunction with Wells Fargo (WFC) - Get Report . As a part of that deal, two different Blackstone units picked up a series of office properties in the U.S. for $3.3 billion and commercial office logistics and retail assets in the U.K., France and Spain for €1.9 billion. Blackstone's real estate debt fund also bought mortgage loans in Mexico and Australia for $4.2 billion, while its REIT paid $4.6 billion to buy the unit's U.S. mortgage loan portfolio.