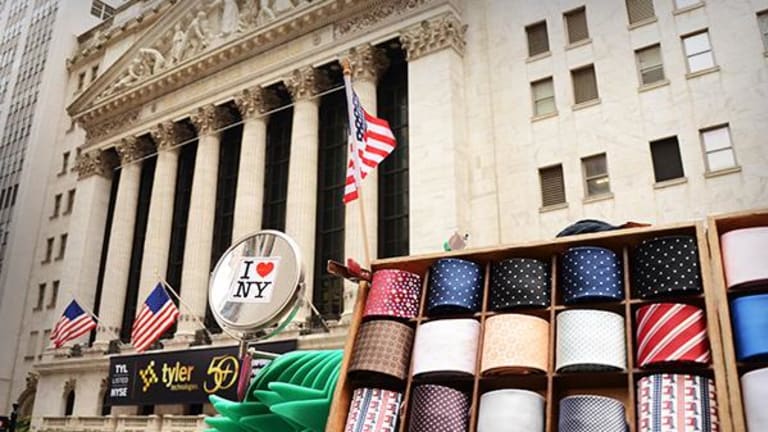 Beware the Flood of Reg-Lite Listed Companies
The first company that need tell investors little about itself has hit the market, and is expected open the floodgates for more.
When Reg A+ tumbled out of the JOBS Act in 2015, it was hailed as a savior for microcap companies in a cash-starved marketplace so bereft of optimism that congress's participation was actually regarded as positive. Whether these companies are safe for investors to take a flier on remains to be seen. 
Almost two years after the law was passed, that market is still waiting for the promised jumpstart. But advocates like Mark Elenowitz, CEO of Banq, says the day is almost here. A veteran investment banker, Elenowitz is an unapologetic optimist when it comes to Reg A+ and he now points to his client Myomo Inc. as proof the Reg A+ party is about to get started.
The Cambridge, Mass.-based medical device company is poised to become the first Reg A+ company to gain a listing on the New York Stock Exchange. Myomo plans on selling 2 million shares at $7.50 each in the $15 million initial public offering, with Banq shepherding the deal via its online investment banking platform.
The NYSE listing is a significant milestone for companies going public using Reg A+ as the most senior exchange in the country is known for its conservative approach to changes in the market. But NYSE's senior director, Paul Dorfman, is now recruiting Reg A+ companies to list on his exchange.
Dorfman said his exchange was enthusiastic about Reg A+'s potential to bring smallcap companies public, but that the NYSE remained somewhat agnostic about how companies reach the exchange. "Reg A is a terrific way we can meet new companies, but IPOs, Form 10, reverse mergers or uplisting from OTC [Markets Group] are all fine. In the end, the company's must meet our listing standards."
Not to be left out, Nasdaq plans to list shares of Energy Hunter Resources Inc., an energy exploration company out of Houston led by oil executive Gary Evans, the former CEO of Magnum Hunter Resources Inc. Energy Hunter filed for its Reg A+ offering last October.
Reg A+ is a reworking of little-used Regulation A. Under the Jumpstart Our Business Startups Act, Reg A+ allows private companies to raise up to $50 million from the general public over a 12-month period and to become a publicly traded company. 
Investors need not be accredited and issuer disclosures are less burdensome. Moreover, the time to file and gain approval for a Reg A+ offering is shorter and the expenses in registering are lower. And companies filing a Reg A+ offering enjoy a national blue sky exemption. One other advantage is that with Reg A+ companies are allowed to test the waters, measuring investor interest in the offering. With a traditional IPO there is a quiet period when the company is not allowed to communicate about the offering.
Despite the benefits of Reg A+, the market has been slow to adopt the vehicle. A white paper by the Securities and Exchange Commission released at the end of last year shows that from June 2015 to November 2016, the regulator reported that 147 companies had filed registrations using Reg A+ looking to raise as much as $2.6 billion. But only 81 of those offerings had gotten the SEC green light and just $190 million had been raised by the time the report was complete. Updated data courtesy of a February speech by acting SEC Chairman Michael Piwowar shows that as of Jan. 31, there were 181 registered offerings, and 103 had been approved. Moreover, 28 issuers had raised an aggregate of $259 million.
One Reg A+ advocate has been OTC Markets, a three-tiered marketplace that has traditionally catered to small and microcap companies and as a launching pad for companies looking to uplist to senior exchanges. "We are very bullish over here about Reg A+," said Joseph Oltmanns, vice president of domestic corporate services for OTC. "It is less complex and costly for issuers and we have seen a lot of interest from companies."
Cromwell Coulson, OTC Markets CEO, echoed Oltmanns. "We believe that Reg A+ has a really strong future."
To this point, OTC Markets has been the sole destination for Reg A+ companies, but with the New York Stock Exchange's MKT and Nasdaq actively recruiting companies, OTC is no longer the only game in town. Does that worry OTC? "Reg A+ will grow the pie for everyone," Oltmanns said.
While Elenowitz is bullish on the prospects for investment banks when it comes to Reg A+, Coulson notes that there is still some apprehension in the market. "The truth is that banks need to see some success."
Of course, success is in the eye of the beholder. And if more than a few of these companies fail to disclose information that ends up costing investors their shirts, Reg A+ may end up as a big F.