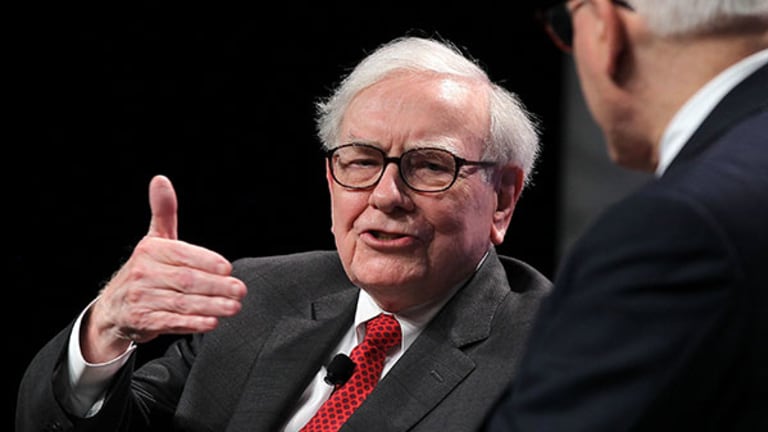 Warren Buffett to Pay $37 Billion for Precision Castparts in His Largest Deal Yet
Buffett will pay Precision Castparts investors $235 a share in the deal, which is expected to close by March, pending approval of shareholders and regulators.
NEW YORK ( TheStreet) -- Warren Buffett's Berkshire Hathaway (BRK.A) - Get BRK.A Report agreed to buy jet engine parts-maker Precision Castparts for $37.2 billion, eclipsing the purchase of Burlington Northern railroad as the Oracle of Omaha's largest deal to date.
The acquisition, which will pay Precision Castparts investors $235 a share, is expected to close by March, pending approval of shareholders and regulators, Berkshire said in a statement. The manufacturer, whose largest customers including planemaker Boeing (BA) - Get Boeing Company Report and General Electric (GE) - Get General Electric Company (GE) Report, will keep both its name and its corporate headquarters in Portland, Ore.
"I've admired Precision Castparts' operation for a long time," Buffett, 84, said in the statement. "For good reasons, it is the supplier of choice for the world's aerospace industry, one of the largest sources of American exports."
The deal will end, temporarily, Berkshire's search for an "elephant," Buffett told CNBC in a telephone interview.  "We'll be left with over $40 billion probably of cash when we get all through," he said, noting that Berkshire plans to borrow about $10 billion and use about $23 billion of cash on hand. "But I like to have a lot of cash at all times. This means we have to reload over the next 12 months or so."
The transaction price represents a premium of 21% to the target's closing share price on Friday; Precision Castparts had previously dropped about 20% this year as it coped with sluggish demand from its oil and gas industry customers. Berkshire agreed to pay about 13 times Precision Castparts' earnings before interest, taxes, depreciation and amortization, in line with the median for 13 acquisitions of North American metal processors in the past five years, according to data analyzed by Bloomberg. 
"We see a unique alignment between Warren's management and investment philosophy and how we manage Precision Castparts for the long-term," CEO Mark Donegan said in the statement. "This transaction offers compelling and immediate value for our shareholders," he said, and lets the 67-year-old company keep operating "in the same manner that has generated many years of exceptional service and performance to our customers."
Berkshire Hathaway took a roughly 3% stake in Precision Castparts, worth more than $880 million, in March. 
In its earnings call last month for the previous quarter, Precision Castparts reported a sales decline of 4% from the previous year, and Donegan highlighted "a challenging oil and gas environment" on a conference call with analysts.
The acquisition dovetails with Buffett's decade-long push into the industrial sector, which includes his purchase of railroad car leasing firm Marmon, Iscar Metalworking, an Israel-based manufacturer of precision metal-working tools, and specialty chemicals company Lubrizol. Earlier this year, the company acquired 20 million shares of Axalta Coating Systems (AXTA) - Get Axalta Coating Systems Ltd. Report from The Carlyle Group (CG) - Get Carlyle Group L.P. Report for a reported $560 million. 
The Wall Street Journalhad reported a potential Precision Castparts deal with Berkshire over the weekend.