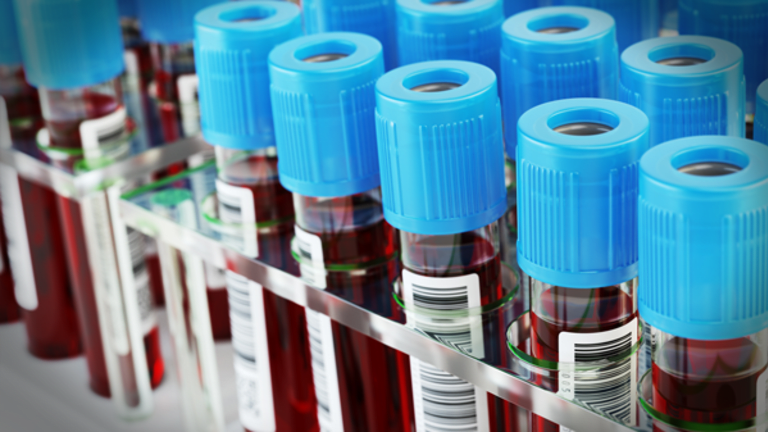 Becton Dickinson (BDX) - Get Becton, Dickinson and Company Report announced Sunday, April 23, that it will acquire medical technology peer C.R. Bardundefined for $24 billion, the largest-ever deal for the 120-year-old buyer.
Bard shareholders will receive $222.93 in cash and 0.5077 shares of BD stock per Bard share, or $317 per Bard share based on BD's closing price Friday of $185.29. The purchase price represents a 25.3% premium over Bard's Friday closing price of $253.07.
Both BD and Bard are century-old medical device companies based in northern New Jersey. Bard primarily offers devices for vascular medicine, urology, oncology and surgery, whereas BD specializes in syringes and infusion products. A person familiar with the matter said that Bard was shopped to BD as an acquisition target about 15 years ago.
BD will fund the transaction with $1.7 billion in cash on hand, $10 billion in new debt and $4.5 billion in equity and equity-related securities. Bard shareholders will receive $8 billion in BD common stock and will own about 15% of the company after the close. The combined company will have an estimated pro forma leverage ratio of 4.7, which it plans to lower below 3 within three years of the close.
Richard Newitter or brokerage Leerink said the deal is beneficial but comes at a hefty 26.9 P/E ratio, about 6 times sales and a 25 percent premium to BD's April 21 close.
"Given the substantial premium to BCR's most recent share price, cash/stock component... hefty multiple premium and the fact that both boards have unanimously approved the deal, we don't readily see a competitive bid coming into play," Newitter wrote Monday morning. "We don't anticipate any major regulatory hurdles given relatively minimal overlap across any one specific product category."
The companies said in a press release that the immediately accretive deal is expected to improve BD's gross margins by 300 basis points by fiscal 2018, generate revenue synergies and high single-digit EPS accretion by fiscal 2019 and generate $300 million in pre-tax run-rate cost synergies by fiscal 2020.
BD completed its last major acquisition, buying CareFusion for $12.3 billion, just two years ago. To facilitate another, even larger integration process, BD appointed executive Bill Tozzi to lead a designated integration team. BD will also expand its board of directors by two, with Bard CEO Tim Ring and another Bard director expected to join the board.
"This transaction is certainly on the bigger side, and will mark the largest in BDX's history just as BDX wraps up year 2 post the CFN integration," Leerink's Newitter wrote. "Naturally this could raise some questions as to whether mgmt is "biting off more than it can chew." But, size (and the hefty price tag) aside, the rationale is not entirely out of left field in our view."
The combined company is expected to generate $1 billion in annual revenue in China, the companies said in a statement. The lion's share of that China revenue is from BD, which reported Greater Asia revenues of $1.692 billion in fiscal 2016, compared to Bard's Asia-Pacific sales of $489.4 million. BD booked 55% of its sales in the United States in 2016, while Bard's U.S. sales in 2016 accounted for 69% of its total sales.
Ring said in a statement that Bard will "expand our access to customers and patients through BD's strategic selling capabilities," while Bard's "fast-growing portfolio in emerging markets can significantly benefit from their well-established international commercial infrastructure."
Bard's products will report operationally and financially in a new third BD segment, called BD Interventional, joining BD's Medical and Life Sciences segments. BD separately announced Sunday that BD Medical president Tom Polen will become BD's president, overseeing all three segments. Polen succeeds Vincent Forlenza, who became BD's president in 2009, CEO in 2011 and chairman in 2012.
The deal is expected to close in the fall.