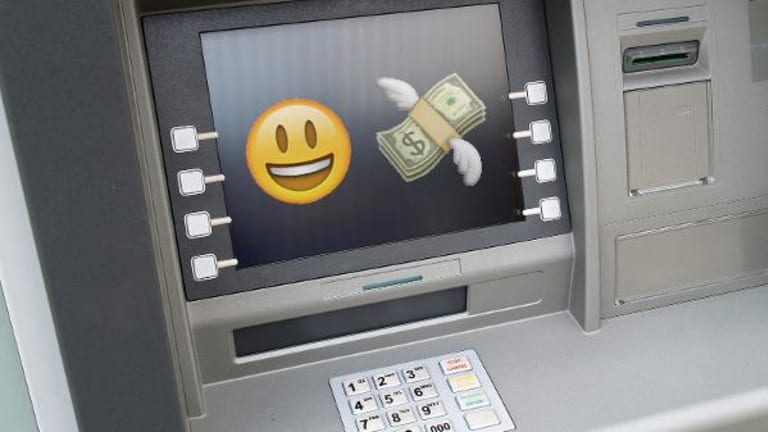 Publish date:
BB&T's Green Light from the Fed Opens Up Fast Lane to Bank Deals
Observers perceive the Fed's approval of BB&T's deal for Susquehanna Bancshares as a signal that regulators have become more open to midsize regional bank M&A.
Observers perceive the Fed's approval of BB&T's deal for Susquehanna Bancshares as a signal that regulators have become more open to midsize regional bank M&A.
NEW YORK (The Deal) -- Industry observers perceive the FederalReserve's approval of BB&T's (BBT) - Get Report deal for Susquehanna Bancshares (SUSQ) last week as a signal that regulators may be more open to midsize regional bank mergers and acquisitions than at any point since the 2008 financial crisis.
The relatively quick green light for the $2.5 billion combination, which was announced in November, came as a relief to those who feared that such a large transaction would face tough scrutiny by a central bank wary of systemic risk. The Fed's action could give even potential acquirers and targets the confidence to pursue even bigger deals.
Larger bank mergers, such as M&T's (MTB) - Get Report proposed $3.7 billion acquisition of Paramus, N.J.-based Hudson City Bancorp (HCBK) and CIT Group's (CIT) - Get Report $3.5 billion bid for IMB Holdco's subsidiary OneWest Bank last July remain stuck in regulatory limbo. The Fed took issue with M&T's Bank Secrecy Act and anti-money-laundering compliance program, while concerns over CIT Group and OneWest Bank drew attention because of their past troubles.
Nevertheless, the Fed's approval of the BB&T-Susquehanna deal bodes well for the larger banks, said Boenning & Scattergood Analyst Matt Schultheis.
The market hasn't seen healthy deals of this size approved since 2011.
Well-capitalized regional banks that have been designated by regulators as "systemically important" could take the plunge and announce acquisitions. BB&T, in fact, is on the systemically important list, a recognition that comes with additional capital, liquidity, stress testing and living will requirements.
In Susquehanna's neck of the woods, banks such as Lancaster, Pa.-based Fulton Financial (FULT) - Get Report and Allentown, Pa.-based National Penn Bancshares (NPBC) could come to market as targets, according to one industry observer.
Both banks have been underperforming and will likely continue to struggle with profitability.
Historically acquisitive SunTrust Banks (STI) - Get Report has been quiet for a little while and could consider taking a look, along with BB&T, once its Susquehanna acquisition closes, the industry observer said.
Keefe Bruyette & Woods Analyst Michael Perito cited Boston-based Boston Private Financial Holdings (BPFH) - Get Report as a rumored take-out target because it operates in attractive markets and has a strong banking and asset management platform.
The company's earnings growth is a bit underwhelming, and it is run by a former private-equity executive who was brought in to turn the bank around, he said.
The bank is operating at a 72% efficiency ratio, and it will likely continue facing earnings growth headwinds, Perito said.
Wayzata, Minn.-based TCF Financial (TCB) could also be targeted, though its unique business model may make it harder for the bank to find a buyer, he said.
TCF Financial boasts an extensive supermarket branch network and also does commercial leasing and equipment financing. Still, a Midwest bank such as FirstMerit (FMER) could take a look.
Perito listed BB&T, Bank of Montreal (BMO) - Get Report, Huntington Bancshares (HBAN) - Get Report, Regions Financial (RF) - Get Report and Royal Bank of Canada (RY) - Get Report as the biggest potential buyers to watch.
One top former Obama administration official suggested that Fed officials aren't comfortable approving transactions by banks with $50 billion to $250 billion in assets in a post-2008 environment until they get their "bearings around" whether those institutions truly posed a threat to the wider economy.
As elements of the post-crisis Dodd-Frank Act were implemented, central bank staffers also became more comfortable with the level of regulation of the institutions, the former official said.
"It appears now that the Fed may be more willing to allow banks with between $50 billion and $250 billion make certain acquisitions and not worry too much about it," the former official said.

SEN. ELIZABETH WARREN
Some lawmakers on Capitol Hill -- notably Sen. Elizabeth Warren, D-Mass., an outspoken critics of big banks -- say that they are worried about the potential systemic impact of several midsize regional banks failing at the same time.
But the BB&T-Susquehanna approval suggests that the Fed is really focused on the largest U.S. banks when it comes to systemic risk limits and M&A.
The odds are low that a lot of regional banks would fail all at once for idiosyncratic reasons, said Cyrus Amir-Mokri, partner at Skadden Arps Meagher & Flom in New York.
Amir-Mokri, a former assistant secretary for financial institutions in the Obama administration's Department of the Treasury, suggested that a massive financial systemic crisis affecting the entire financial landscape could cause several simultaneous failures.
"But of course, in such a crisis, the entire financial system is exposed, and that would likely affect every financial institution, large and small," he said.
Schultheis suggested that BB&T, led by Chief Executive Kelly King, may have had an easier time with regulators since the transaction involved "one squeaky clean institution buying another."
Both banks also have good relationships with regulators, he said.
Other deals facing a delay involved at least one partner in some way earning regulatory enmity, Schultheis said.
M&T had compliance issues and a regulatory relationship that was strained, he said.
CIT Group had recently emerged from bankruptcy and had to "jump through regulatory hoops just to exist" before announcing the OneWest Bank acquisition.

BB&T CHIEF EXECUTIVE KELLY KING
Banks sitting on the M&A sidelines have attributed their inactivity and weak appetite for larger deals to a lack of comfort with the regulatory environment, Schultheis said, adding that they weren't sure they could get something done in a timely manner.
Sitting on a deal that can't get consummated is bad for any institution, he said.
The Fed's latest move should prompt some would-be acquirers to start playing the field.
-- Ronald Orol contributed to this report.
Read more from: