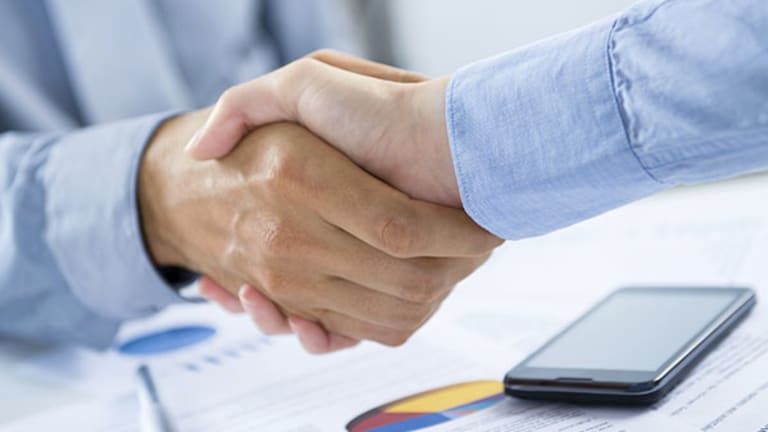 BB&T to Buy National Penn Bancshares for $1.8 Billion
As predicted by The Deal a month ago, the Allentown, Pa. lender has become the latest in a steady stream of acquisition targets among regional U.S. banks.
NEW YORK (The Deal) -- Winston-Salem, N.C.-based BB&T (BBT) - Get BB&T Corporation Report has agreed to buy National Penn Bancshares (NPBC) for $1.8 billion in stock and cash as a spurt of M&A among regional U.S. banks continues.
BB&T said the purchase of the Allentown, Pa.-based lender "will significantly expand BB&T's footprint in the Mid-Atlantic region" and make it the fourth-largest bank, as measured by deposits, in Pennsylvania.
The target, which The Deal tipped as a takeover candidate last month, has $9.6 billion in assets, $6.7 billion in deposits and 124 branches in Pennsylvania, New Jersey and Maryland.
The acquisition comes two weeks after BB&T closed its $2.5 billion purchase of Susquehanna Bancshares and two months after the completion of BB&T's purchase of Bank of Kentucky Financial.
Smaller deals among regional lenders announced this month have included Prosperity Bancshares (PB) - Get Prosperity Bancshares Inc. Report agreement to acquire fellow Houston bank holding company, Tradition Bancshares, for $77 million and Pittsburgh.-based bank holding company FNB's (FNB) - Get F.N.B. Corporation Report deal to buy Harrisburg, Pa.-based Metro Bancorp (METR) for $474 million.
BB&T's offer breaks down into 70% stock and 30% cash, and was worth $13 per share, based on BB&T's average 20-day closing price, the buyer said. National Penn closed on Monday at $10.92.