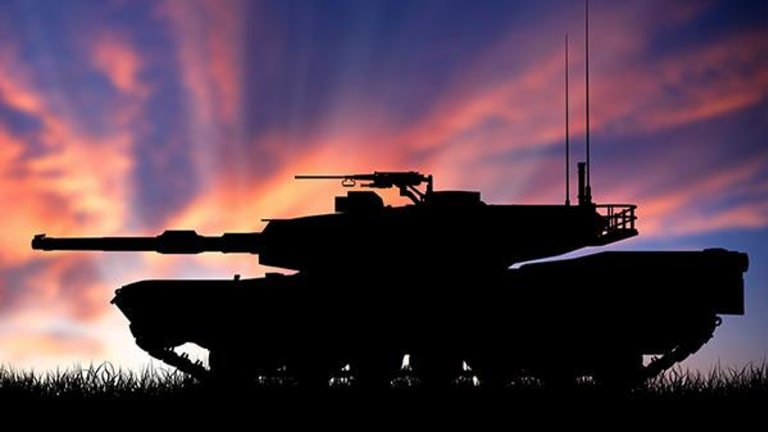 Why Battle-Tested Walgreens Deal With Rite Aid Faces Easier Time With the FTC
The FTC will likely accept a deal.
After 22 months of trying, Walgreens Boots Alliance Inc. (WBA) - Get Walgreens Boots Alliance Inc Report admitted Thursday, June 29, that it was unable to craft an antitrust settlement that would win Federal Trade Commission support for its plan to acquire Rite Aid Corp. (RAD) - Get Rite Aid Corporation Report
Instead, Walgreens gave up and said it would try a much smaller deal. Rather than buying roughly 3,600 Rite Aid stores and spinning off roughly 1,000 other Rite Aid locations to Fred's Inc. undefined , Walgreens plans to pay $5.2 billion for and assume the leases of 2,186 Rite Aid stores.
The big question for Walgreens continues to be whether the FTC will accept its latest deal.
Formally, both Walgreens and the FTC are being circumspect about the new arrangement's antitrust prospects. But, after nearly two years before the commission's antitrust enforcers, Walgreens should have a pretty good idea of what concerns the commission staff had with the original Rite Aid deal and how they could be addressed.
The big takeaway from the past 22 months is that Walgreens could likely have won antitrust clearance and been allowed to buy more than 3,500 stores if it had been able to find a buyer or group of buyers that the FTC felt confident could successfully absorb and run the 1,000 to 1,200 Rite Aid locations it wanted divested. Financially shaky Fred's was not that buyer. Although Fred's tried mightily to make a convincing case for itself by adding experienced retail execs to its board as well as securing substantial financing commitments from top lenders, the FTC had been burned too many times in recent years taking a flyer on unproven buyers.
The good news for Walgreens is that the FTC should have no problem accepting a deal in which far fewer stores would be acquired, and there's no need to rely on a third party to buy antitrust divestitures.
Walgreens officials said as much on Thursday when they addressed analyst questions about the new deal during the company's third-quarter earnings call.
"You should assume that we have taken account of specific feedback from the agency that we have received over the last 22-odd months in formulating the store package that we have agreed with Rite Aid," said Walgreens General Counsel Marco Pagni. "We have designed it in a way, which has been very carefully thought through with Rite Aid and with our counsel to take account of all the feedback that we've received during the last 22 months in a very detailed, very detailed review process."
That doesn't mean Walgreens has no further negotiating to conduct with the FTC.
One antitrust flashpoint could be Walgreens' plan to give Rite Aid the option of buying generic drugs through Walgreens' group purchasing organization, Walgreens Boots Alliance Development GmbH. "One could imagine that might be important" for the FTC, Pagni said. But "it's important that Rite Aid going forward be competitive in the market. WBAD will help it with its cost of goods going forward, which we believe is important for its competitive position in the market."
During the call, Bank of America Merrill Lynch analyst Steven Valiquette noted that the Rite Aid stores now being acquired "do still seem to have a decent amount of overlap with existing Walgreens stores, at least on a state-by-state basis."
In addressing the overlap, Walgreens CEO Stefano Pessina said the possibility of antitrust concerns were taken into account in crafting the new package. The goal, he said, was to help Walgreens fill out gaps in its nationwide footprint, particularly on the U.S. coasts and still give Rite Aid the presence it needs to remain viable. "We have to take into account the needs of both companies because if Rite Aid decides to sell certain stores, they have to do it in a way that the remaining company can be efficient and can overall take into account the money that they will receive overall can be better than before. And from our side, we have to buy those stores, which are filling certain gaps that we have in our network, and in other cases are strengthening our position in other states."
Pessina said Walgreens has taken into account "all the objections that we could imagine from the FTC" and as a result "we get probably 70%, 80% of what we wanted as national coverage, and is very good for Rite Aid, because as they come out from this deal as a stronger company, and with a company which can be very efficient operationally."
Rite Aid's shares rose 2.1% to $2.95 by Friday's close. Walgreens' fell 0.1% to $78.30.
Walgreens Boots Allianceis aholding in Jim Cramer'sAction Alerts PLUS Charitable Trust Portfolio.Want to be alerted before Cramer buys or sells WBA? Learn more now.
Read More Trending Articles:
Nike Officially Arrives on Amazon, but Then Adidas' Stock Does Something Bizarre
Apple Has Dropped Another Beta Product That No One Is Talking About -- Here Are Its Top 5 Features
Visit here for the latest business headlines.