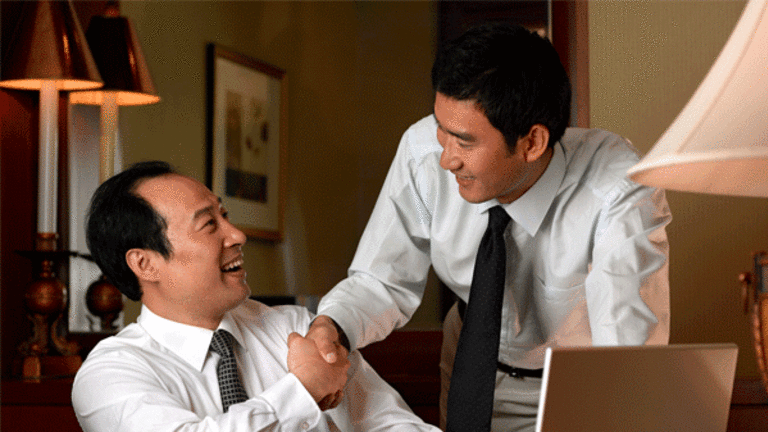 Bank of New York Mellon Cedes Board Seat to Trian Fund
Nelson Peltz will relinquish his seat at Legg Mason after placing a lieutenant on the New York lender's expanded board.
Bank of New York Mellon Corp. (BK) - Get Bank of New York Mellon Corporation Report said Tuesday that it was putting a representative from Nelson Peltz's Trian Fund Management LP on its board.
The New York-based financial services company said that Ed Garden, Trian's co-founder and CIO was joining the bank's board, effective immediately. His appointment expands the board membership to 14.
Bank of New York Mellon has $28.3 trillion in assets under custody and/or administration, and $1.6 trillion in assets under management as of Sept. 30. Trian has a 2.6% stake in the bank.
Gerald Hassell, the bank's chairman and CEO said in a statement there had been discussions with Garden and Trian "over the past several months about our progress towards improving our financial performance and capitalizing on the expanding opportunities in the markets we serve."
Peltz and his fund are better known for taking activist stances at consumer companies like PepsiCo Inc. (PEP) - Get PepsiCo, Inc. Report , where has been advocating for a separation of its beverages from its snack business. But this isn't his first foray into financial institutions. Peltz went after State Street Street Corp. (STT) - Get State Street Corporation Report in 2011, telling the company to cut costs and consider a sale of its asset management division. Peltz also had a board seat at Legg Mason Inc. (LM) - Get Legg Mason, Inc. Report since 2009, where his fund is the largest shareholder with an 11.2% stake. He relinquished that seat on Monday.
Trian did not immediately respond to a request for comment.
One financial services sector investor noted the similarities between Bank of New York Mellon and State Street, given their large asset management and custody components. This person said he expected Peltz would push for the same kind of improvements at Bank of New York Mellon as he had at State Street.
"As one of the company's largest shareholders, Trian believes BNY Mellon is an industry leader with attractive businesses and great potential," Garden said in a statement. "At its recent investor meeting, BNY Mellon set a number of financial goals to be achieved from 2015 through 2017 and I look forward to working closely and constructively with Gerald and the Board to execute on these goals."
Though activists often call for sales or other kinds of mergers, any kind of combination in banks, other than the small community or regional banks, would have to pass muster with the Federal Reserve Bank, which since the recession, views big banks as a potential threat to the global financial system.
Bank of New York Mellon closed at $40.28 per share Tuesday; its shares are up about 15% since the year's start.