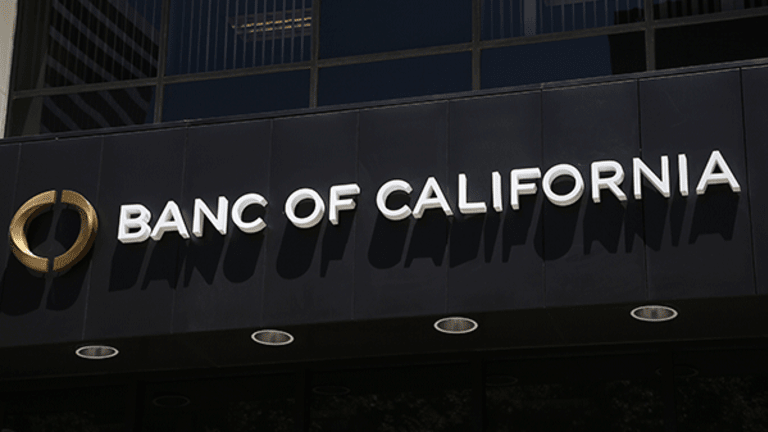 Banc of California's Board Shakeup Won't End Fight by CalSTRS Ally
Banc of California is grappling with shareholder pressure to improve corporate governance following complaints over related-party transactions and allegations that the company had developed improper ties to a securities fraudster.
Legion Partners Asset Management LLC, the activist investor allied with a California pension fund, isn't walking away from a push to install two directors at embattled Banc of California Inc. ( (BANC) - Get Banc of California Incorporated Report ), despite the lender's appointment of two other major shareholders to its board.
While Legion considers the addition of W. Kirk Wycoff, the founder of Patriot Financial Partners LP, of Philadelphia, and Richard Lashley, the co-founder of Morristown, N.J.-based PL Capital LLC, to be positives, the Beverly Hills, Calif.-based firm is continuing its own talks with the Irvine, Calif.-based bank, according to a person familiar with the campaign.
The ongoing push comes as Banc of California grapples with shareholder pressure to improve corporate governance following complaints over related-party transactions and allegations in a Seeking Alpha blog post last fall that the company had developed improper ties to notorious securities fraudster Jason Galanis. Last month, CEO Steven Sugarman stepped down amid a Securities and Exchange Commission probe into the bank's original disclosures about its handling of the Galanis claim.
Legion, which said in a January joint filing with the California State Teachers Retirement System, or CalSTRS, that the company should consider selling itself because governance concerns are overshadowing its operational performance, holds a stake of 6.6%, valued at about $67 million. 
The firm escalated its campaign this month with the nomination of Roger Ballou, a director at Univest Corp., and Marjorie Bowen, a director of ShoreTel Inc. who previously was a banker at Houlihan Lokey Inc. to the company's seven-member board.
Their paths wouldn't be blocked by Banc of California's appointment of Wycoff and Lashley, who took seats expiring in 2019. There are still three board posts, with terms that would stretch through 2020, open at this year's annual meeting. The positions are currently held by board chairman Robert D. Sznewajs, Eric Holoman and Halle Benett.
Indeed, Wycoff and Lashley would be complementary to Legion's slate, the person said. The firm isn't 100% committed to a sale, the person added, but wants an agnostic assessment of the potential gain from such a move compared with continued independence and the recruitment of a new CEO.
The search for a successor to Sugarman is "well underway," Sznewajs said last week, after the completion of an independent review into the Galanis claims by law firm Wilmer Hale found no evidence that he had "indirect or direct control or undue influence" over Banc of California.
The disclosure helped drive Banc of California shares up 22% to $19.90 last week, their biggest gain since October.
Galanis, the son of New York financier John "Yanni" Galanis who was sentenced to 27 years in prison in the late 1980s, pleaded guilty in July, along with his father, to manipulating the market for shares of Gerova Financial Group prior to its 2012 bankruptcy. 
Despite the Wilmer Hale findings, the company has conceded that comments last fall inaccurately described its original review of the Galanis claims as being started by its board rather than management and that company disclosures overstated both how closely independent directors were involved and the degree of the company's contact with regulatory agencies. 
Additionally, the company said, shareholders were not told at first that the law firm originally reviewing the complaints had previously represented both Banc of California and, separately, Sugarman.
The former CEO, who took the top job in 2012, held the role during a period when the bank made at least $15 million in acquisitions and increased its total assets seven-fold to $11.2 billion.
The takeovers included Palisades Group, a firm that retained Sugarman's brother as a consultant, and the bank later invested a reported $100 million in a stadium for a Los Angeles soccer team partly owned by the CEO's sibling.
Sugarman, who resigned on Jan. 23, agreed to a severance package that includes his 2016 bonus of $1.5 million, additional payments totaling $2.75 million, immediate vesting of any stock-based awards and three years of medical and dental benefits, according to a regulatory filing.
Banc of California rose 1.9% on Monday to $20.27.