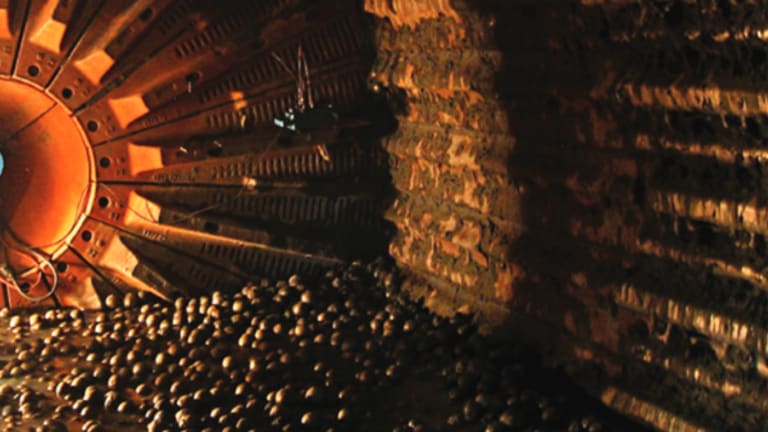 Bain Capital Asia and Pacific Equity Pull $693 Million Bradken Bid
Shares in the Australian mining equipment maker close down 36% on news that commodity price volatility had hampered its suitors' ability to secure financing.
Private equity investors Bain Capital Asia LLC and Pacific Equity Partners Pty Ltd. have dropped plans to bid A$872 million ($693 million) for Australian mining equipment supplier Bradken Ltd., which cited difficulties in securing debt for the deal.
"Despite the company and consortium working constructively…the recent volatility in global commodity and financing markets has impacted the consortium's ability to obtain financing on terms acceptable to the consortium," Bradken said on Wednesday, Jan. 28. "Consequently, Bradken and the consortium have ceased all discussions in relation to the proposal."
Bradken on Dec. 5 said it had received a non-binding offer of A$5.10 per share from the consortium. The offer was pitched at a 53% premium to Bradken's closing share price of A$3.32 on Dec. 4. It followed an earlier unannounced bid of A$6 per share from the buyout shops.
Shares in Bradken posted their biggest fall in seven-years on news of the failed takeover, closing Wednesday at A$2.64, down A$1.47, or almost 36% on their Tuesday close.
New South Wales-based Bradken makes cast metal components used in mining, energy and transport machinery. It has been cutting costs and closing some of its more expensive metal foundries as miners squeezed its margins to cut costs after prices fell for key commodities including oil and iron ore.
Bradken said Wednesday it will now focus on further cost cutting and on integrating a recently acquired foundry in India, which it hopes will provide low-cost parts for clients in Asia and Australasia.
Bradken posted Ebitda of A$173 million for the financial year ended June 30, down 19% year-on-year as mining companies reined in spending. Bradken's share price has fallen from just over A$6 per share at the start of January 2014 and is well below its 2007 record of A$15 per share.
Bain Capital Asia is a nine-year-old offshoot of Bain Capital LLC, of Boston. Pacific Equity Partners is Australia's largest private equity fund.
Read more from
: