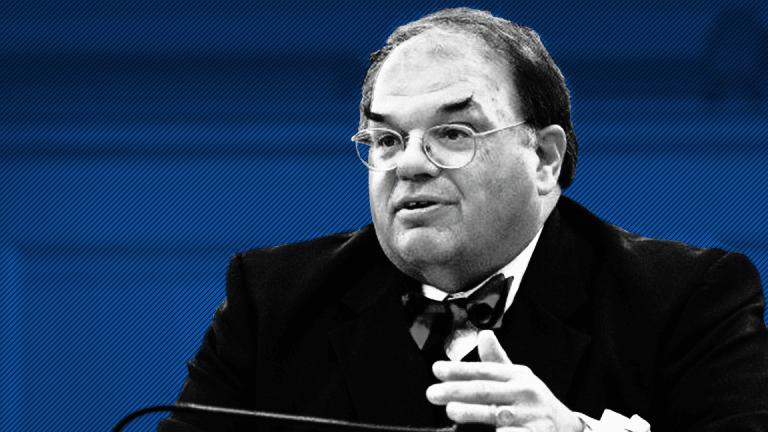 The ruling on the merger of AT&T Inc. (T) - Get AT&T Inc. Report and Time Warner Inc. could pave the way for more deals in the healthcare sector.
"It sends a positive signal to markets, to all of these big corporates evaluating value-chain strategies," said Kara Murphy, a partner at consulting firm Bain & Co. who works with corporate clients in the healthcare industry and co-heads the healthcare private equity team.
In a landmark decision, Judge Richard Leon of the U.S. District Court for the District of Columbia on June 12 cleared the AT&T-Time Warner merger, and the deal closed two days later. The ruling was a significant defeat for the Department of Justice, whose November challenge of the transaction marked the first lawsuit against a vertical deal in more than 40 years.
"I think the court's rejection of the DOJ's vertical theory and its economic analysis is important in that in a way it sends the DOJ back to the drawing board if they're going to have concerns with these transactions," said Leigh L. Oliver, an antitrust partner at Hogan Lovells US LLP who advises clients in sectors including healthcare, life sciences, and aerospace and defense.
The ruling is viewed by observers as positive for two vertical megadeals in healthcare: Cigna Corp.'s (CI) - Get Cigna Corporation Report pending purchase of pharmacy benefit management company Express Scripts Holding Co. (ESRX) and CVS Health Corp.'s (CVS) - Get CVS Health Corporation Report deal for health insurer Aetna Inc. (AET) .
But even if the DOJ had prevailed in the AT&T case, Oliver said she doesn't necessarily think that it would be looking to challenge vertical deals in the healthcare industry. "I think all of antitrust is fact-specific," she said.
In the healthcare sector, what authorities will look at is "fact-specific as to what, if any, harm there might be to consumers as a result of these transactions or whether it's just an evolution of healthcare that may enhance and increase competition in a different way," Oliver said.
Meanwhile, Murphy said she expected to see more healthcare deals following the AT&T ruling.
Noting the blurring of boundaries between payers, providers and derivative services, she said, "You're seeing a lot of big corporates think very hard about what kind of deals to make to extend their position."
The managed care subsector likely will see more transactions, Murphy said.
"I think there will be some payer deals," she said. Murphy added that payers might also look to acquire in adjacent areas, pointing to UnitedHealth Group Inc.'s (UNH) - Get UnitedHealth Group Incorporated Report $12.8 billion acquisition of pharmacy benefits manager Catamaran Corp. in 2015 and its deal, announced in December, to buy DaVita Inc.'s (DVA) - Get DaVita Inc. Report medical unit for about $4.9 billion, as among the examples.
For her part, Oliver said that in the healthcare industry, "Leading companies recognize the need to evolve." --David Hatch and Chris Nolter contributed to this article
4 Top Experts Tell You How to Play the Market. TheStreet's Scott Gamm recent sat down with top market watchers from Bank of America, Fisher Investments, Invesco and Wells Fargo. Register to watch a free roundtable in which they lay out their best advice.