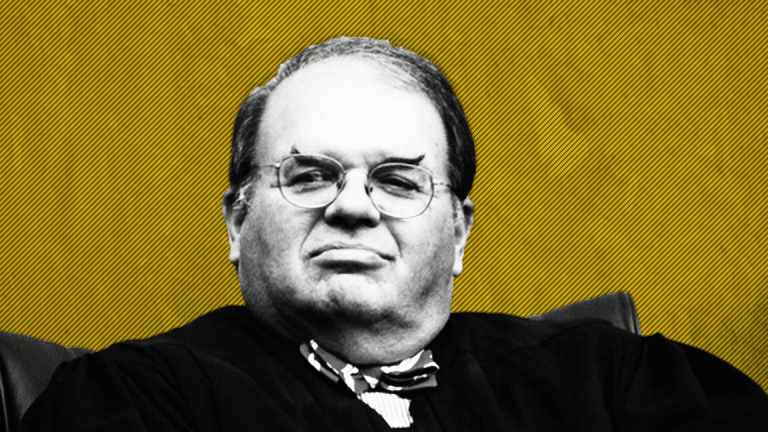 Judge in AT&T Trial Blasts Government's Case in Ruling
Judge Leon's massive 172-page order may not necessarily lead to an 'open season for deals,' however.
Judge Leon's massive 172-page order may not necessarily lead to an 'open season for deals,' however.
Judge Richard Leon didn't pull any punches.
In his ruling Tuesday on the Department of Justice lawsuit to block AT&T Inc.'s (T) - Get Report purchase of Time Warner Inc. (TWX) , Leon took pains to excoriate the Government's case and the arguments made by one of its key expert witnesses. 
His decision to approve the proposed merger without any conditions sparked speculation that Comcast Corp. (CMCSA) - Get Report and others will now lead a wave of consolidation in media and other sectors, but that doesn't necessarily follow from Leon's ruling.
"The fact that the government lost does not create open season for deals," Mark Ostrau of Fenwick & West LLP, noting that the order illustrates that the government did not meet the burden on this particular case.
"While it doesn't give someone like Comcast clear sailing to now go after the Fox assets, it gives them a little more comfort than the opposite result would have," Ostrau said, adding that "the opposite result would really have shut own their ability to do the deal."
Rather than a treatise on the benefits of vertical consolidation, however, Leon's 172-page order is a deep dive into the economics of the advertising and distribution models that prompted the deal. In reaching his conclusions, Leon was not kind to the economic model underpinning the government's case, nor to the prospects of an appeal. 
The Judge took a number of shots at government expert witness Carl Shapiro, a professor at the University of California at Berkeley's Haas School.
Leon compared Shapiro's model, which supported the government's argument that AT&T would abuse its increased negotiating leverage to jack up programming fees to rival pay-TV companies, to a Rube Goldberg invention. 
"But in fairness to Mr. Goldberg, at least his contraptions would normally move a pea from one side of a room to another," Leon wrote. "By contrast, the evidence at trial showed that Professor Shapiro's model lack both 'reliability and factual credibility,' and thus fails to generate probative predictions of future harm associated with the Government's increased-leverage theory."
While Leon acknowledged the government's right to appeal the ruling, he did not give it strong odds. "Well, suffice it to say -- as my 170-plus page opinion makes clear -- I do not believe that the Government has a likelihood of success on the merits of an appeal," he wrote.
Editor's note: The full version of this article was published by The Deal, a sister publication of TheStreet that offers sophisticated insight and analysis on all types of deals, from inception to integration. Click here for a free trial.
Comcast is a holding in Jim Cramer's Action Alerts PLUS member club. Want to be alerted before Jim Cramer buys or sells CMCSA? Learn more now.