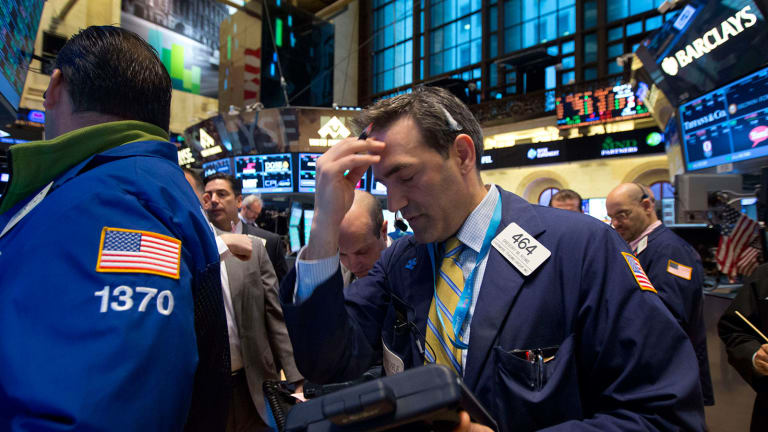 Dialog's $3.8 Billion Deal for Atmel Is a Long Bet
The support of the buyer's shareholders will likely be the key issue.
NEW YORK (The Deal) -- Dialog Semiconductor's acquisition of Atmel (ATML) for $3.8 billion could present a trading opportunity even if the deal itself is a tough trade.
Dialog shares have tanked about 20% since the stock deal was announced this week, dropping from roughly $45.50 to $36 per share. The deal offers $4.65 in cash and 0.112 of a Dialog share for each share of Atmel. The shares of Germany-traded Dialog that would be issued to Atmel shareholders are not listed. The American Depositary Shares are expected to be listed following the close of the deal, which is expected in the first quarter of 2016. The deal requires approval by the Committee on Foreign Investment in the U.S. That approval, and antitrust approvals, are not major hurdles.
Because the ADS is not yet trading, arbitrageurs seeking to trade the spread risk must short the Dialog shares in the German market. But a long position in Atmel without that hedge could also be a way to trade the deal.
One of the biggest risks for the transaction is the steep decline in Dialog shares on the deal announcement. Dialog is down about 20% this week.
The merger requires the approval of shareholders of both companies, so if Dialog shareholders are not pleased with the market reaction to the deal, that could become an issue in coming months.
But Dialog's decline also means that the transaction is offering little premium to Atmel shares. Atmel traded last Friday at $7.27. The stock Wednesday was trading at $8.10, at a modest premium to its pre-deal value. Dialog shares have dropped from about €45 on Friday to €36.
Dialog itself has been considered a possible target in semiconductor consolidation. There is a reasonable chance that Atmel shares, should Dialog shareholders reject the merger, would find support because Atmel then would be considered a takeover candidate.
By one trader's view, there is minimal risk in going long Atmel without the short on the German-listed Dialog or the yet to be listed ADS. CFIUS approval is likely and other interest could remain for Atmel.
The downside on Atmel shares is minimal and the deal spread is currently about $1, or 12%. On the upside, if Dialog sells the deal to its shareholders, Atmel shares could gain another $1 as the buyer stock recovers, the trader said.
Read more from: