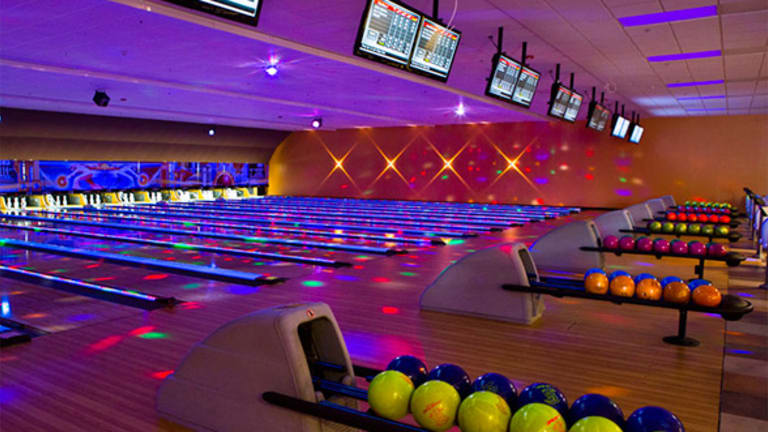 Atairos Strikes Cereberus' Bowlmor Investment
Comcast's Atairos enters the entertainment market.
Atairos Group announced on Tuesday that it is acquiring "a substantial ownership position" in Bowlmor AMF, the largest bowling-center operator in the world.
Atairos, a private investment fund, is making the acquisition from Cerberus Capital Management, a private equity firm, to enter the "growing out-of-home entertainment" industry, according to a news release. The company did not disclose the transaction's financial terms.
"At a time when consumers are seeking unique and authentic experiences, Bowlmor's highly differentiated and compelling offering has been enormously successful," Michael J. Angelakis, Atairos chairman and CEO, said in a statement. "With a proven, scalable platform and a highly talented management team, we believe there's great potential for continuing growth through execution of the business plan as well as related acquisitions."
Bowlmor CEO Thomas Shannon will continue to hold his "significant investment" in Bowlmor, the release said, and the management team still will lead the company in their current roles. Bowlmor has 295 U.S. locations as well as seven in Mexico and three in Canada.
Angelakis was a member of Comcast's (CMCSA) - Get Comcast Corporation Class A Report dealmaking team, working on transactions such as the $37-billion purchase of a controlling stake in NBC Universal from General Electric (GE) - Get General Electric Company Report . When Comcast and Angelakis created Atairos in 2015, Comcast, the sole outside investor, accounted for $4 billion of the $4.1 billion in capital commitments.
Other than Bowlmor, Atairos backs five other companies, including Learfield Communications, which does college sports marketing; TriNet Group  (TNET) - Get TriNet Group, Inc. Report , a human resources provider; and Virtusa  (VRTU) - Get Virtusa Corporation Report , an IT consulting and outsourcing service. Atairos has also invested $250 million in Groupon (GRPN) - Get Groupon, Inc. Report , an online local commerce retailer.
"Atairos is the ideal partner for Bowlmor as we embark on the next phase of our growth and development," Shannon said in a statement. "Bowlmor has long been a great success story by providing a quality sporting and entertainment experience to our customers across our growing portfolio of bowling centers."
In July 2013, Strike Holdings, known as Bowlmor at the time, acquired AMF Bowling Worldwide for $310 million after AMF filed for Chapter 11 bankruptcy in November 2012. The deal included $260 million in debt refinancing and resulted in the creation of Bowlmor AMF. A Cerberus affiliate invested as a second lien lender at that time.
Bowlmor AMF later acquired Brunswick, a retail bowling-centers business, in September 2014 for $270 million. The company funded the acquisition through a sales-leaseback transaction and a new term loan.
"We've had an incredibly successful partnership with Cerberus, growing Bowlmor from six centers in 2013 to over 300 today," Shannon said. "Together with Atairos, we will build on our success by continuing to promote the unique social and sporting aspects of bowling to every consumer demographic across North America."
Other private equity firms have made similar investments in in-person entertainment companies. Apollo Global Management (AGO) - Get Assured Guaranty Ltd. Report took Chuck E. Cheese's operator, CEC Entertainment, private for $1.3 billion in 2014. Oak Hill Capital Partners bought Dave & Buster's Entertainment (PLAY) - Get Dave & Buster's Entertainment, Inc. Report in 2010 for $570 million.