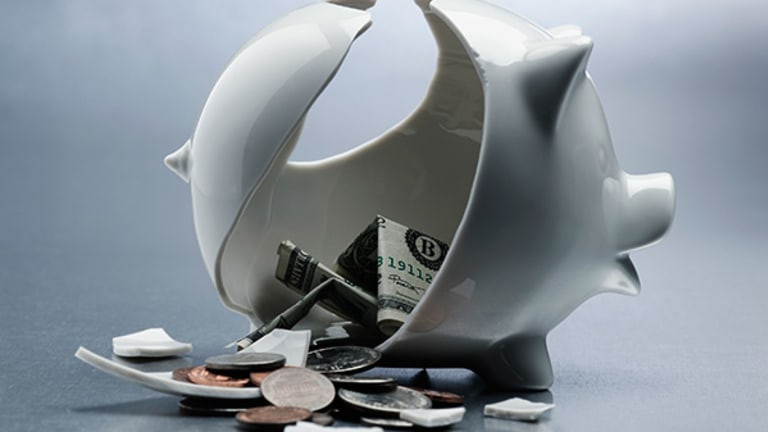 ASB Bancorp's Top Stakeholders Demand a Sale
The small North Carolina bank is an underperformer that activist shareholders say won't be able to solve its problems on its own. But it has plenty to offer potential acquirers.
NEW YORK (The Deal) -- The largest shareholders at ASB Bancorp (ASBB) are loudly protesting the bank's inefficient management and are insisting that the Asheville, N.C.-based institution explore a sale.
The largest single bloc of ASB shares -- 10.5 -- is held by its employees. New York-based hedge fund Firefly Value Partners is next with a 9.6% stake, followed by activist investor Lawrence B. Seidman, who holds a 6% stake. ASB has $783 million in assets, and its shares are trading at around $24, giving it a market cap of $106 million, or about 1.1 times tangible book. A likely price for ASB is 1.3 times to 1.5 times tangible book, or $125 million to $144 million, according to one industry watcher.
Firefly, which is managed by Ryan Heslop and Ariel Warszawski, in a 13D filing on July 31 outlined why they think a sale would be the best way to maximize shareholder value. Firefly explained that the "company's small size impedes its ability to generate adequate returns" and "a larger institution (a potential acquirer) will utilize the company's assets to earn returns greater than those the company can earn on a standalone basis."
Seidman, of Parsippany, N.J.-based Seidman & Associates, sent his second letter in less than a month on Aug. 21, stating that the institution is simply "too small to survive." He called the bank's most recent quarterly results "truly abysmal" with a return on average assets of 0.44% and a return on average equity of 3.58% for the quarter ended June 30. The bank's ROAE has gone from 13.01% in 2010 to 2.51% for 2014. Lastly, ASB's efficiency ratio is alarmingly high, at 80.32%.
"ASB has been in the bottom 25% quartile for ROAA and ROAE for the last five years," Seidman added, comparing ASB to other North Carolina banks. For all of these reasons, the bank needs to "immediately retain an investment banker to explore a sale," he said, also threatening the bank with a proxy contest at the next annual meeting in April if he doesn't get board representation.
Seidman, a prominent banking activist, said in an interview that the "bottom line is that people are interested in talking to the bank" about an acquisition.
Seidman said three large banks have contacted him expressing interest in acquiring ASB. He declined to disclose who the banks are but said two are based in North Carolina, while one is from outside the state. These banks are "positively" great merger candidates for ASB, he said.
"No progress has been made" within the bank, and results continue to be dismal, Seidman continued. "They have to be more serious" about facing the reality of their issues, he explained. The bank is "resisting giving me a seat on the board," Seidman reiterated, claiming that a proxy contest "would be a waste of money" for ASB.
Seidman has spoken with two board members -- ASB President and CEO Suzanne DeFerie and independent director Allison Smith -- adding that his "impression of the discussion is that they don't think a sale is appropriate." When he asked what their recovery strategy for the bank is, he said they simply could not tell him. ASB did not return calls seeking comment.
Seidman also sits on the board of two banks: Naugatuck, Conn.-based Naugatuck Valley Financial (NVSL) and Fort Lauderdale, Fla.-based Stonegate Bank (SGBK) . Naugatuck Valley has agreed to be acquired by Middletown, Conn.-based Liberty Bank for about $78 million. The deal will add $500 million in assets to Liberty's balance sheet and is expected to close in the fourth quarter of this year. When asked about Stonegate, Seidman said only that it is "performing exceptionally well."
Firefly also holds stakes in a number of banks and most recently saw the sale of Alliance Bancorp of Broomall, Pa., in March. The bank was acquired by Wilmington, Del.-based WSFS Financial (WSFS) - Get Free Report for $92 million. Firefly Value declined to comment.
One industry watcher said ASB has passed its three-year conversion anniversary from a mutual in October and many shareholders had expected the bank to be sold by now. "If you look at the statistics, the vast majority of converted mutuals ultimately sell following their three-year conversion anniversary," he said, "so at this point, folks are pretty frustrated that the bank is not selling."
It is likely that the bank is not getting the price it wants, the industry watcher said, or simply that its management team does not want to give up their jobs. ASB's DeFerie was paid more than $700,000 for 2014, and that is a "pretty high compensation," the watcher said.
ASB shares the Asheville market with Hometrust Bancshares (HTBI) - Get Free Report, therefore an acquisition of ASB could be accretive for Hometrust given the overlap, that person noted. ASB has franchise value, and the bank has a similar past to Hometrust's, as both banks are former mutual banks. However, the banks evolved differently, as Hometrust pursued growth through acquisitions and became a commercial bank, while ASB chose to grow organically.
High Point, N.C.-based BNC Bancorp (BNCN) could also be interested in ASB, as the bank has an attractive currency and could easily take on the deal. BNC trades at 2.8 times tangible book. BNC has several branches in Asheville and could be interested in expanding its presence there, he said.
Raleigh, N.C.-based Yadkin Financial (YDKN) has also been vocal about its interest in making acquisitions, the industry watcher said, and could take a look. Columbia, S.C.-based South State (SSB) - Get Free Report could also be interested, though ASB might be too small and South State has not made an acquisition in North Carolina since 2007.
Although Asheville is not as hot of a market in the state as Charlotte or Raleigh, ASB could very well serve as a funding source for an acquirer, who could use ASB's deposits to lend in higher growth markets. In addition, the bank is still expanding its total loans, as evidenced by a 16% year-over-year increase to $521.8 million from $449.2 million. The bank has $553 million in outstanding loans.
The bank has a long way to go before achieving 1% ROAA and can only do this with the help of a larger bank, he said.
A second industry observer agreed that BNC, Yadkin and Hometrust could be potential acquirers for ASB.
That person added Blairsville, Ga.-based United Community Banks (UCBI) - Get Free Report, which is buying Greenville, S.C.-based Palmetto Bancshares (PLMT) for $240.5 million, along with Memphis-based First Horizon National (FHN) - Get Free Report, which is buying TrustAtlantic Financial for $81 million, to the list of potential buyers.