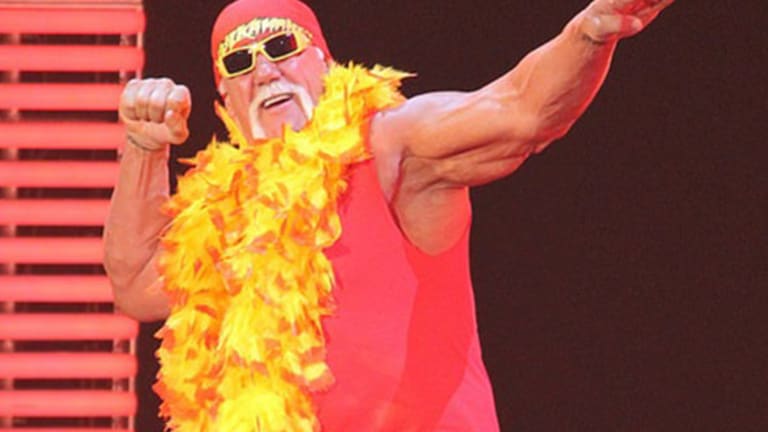 As Hulk Hogan Cage Fight Heats Up, Gawker Tag Teams With Houlihan Lokey
Nick Denton's gossip site says "take a breath" as it retains help to review options.
Amid litigation with Hulk Hogan and disclosures about the deep pockets backing the former wrestler, Nick Denton's Gawker acknowledged Thursday that it has hired Houlihan Lokey for financial advice.
"Everyone take a breath," read a statement from the company, regarding reports on the assignment.
"We've had bankers engaged for quite some time given the need for contingency planning around Facebook board member Peter Thiel's revenge campaign--that's how the Columbus Nova investment was arranged," the company said. Denton disclosed the minority investment in January, saying the funds from Columbus Nova Technology Partners would aid in the lawsuit and in its effort to grow brands such as Jezebel, Deadspin and Gizmodo.
"We recently engaged Mark Patricof to advise us and that seems to have stirred up some excitement,' Gawker added, "when the fact is that nothing is new."
A Florida court recently denied Gawker's request for a new trial on the suit, for which jurors awarded Hogan, who goes by Terry Gene Bollea outside of the ring, $140 million in damages.
Gawker has expressed confidence that it will win before an appeals court, even if it has to seek out more cash to fight the battle.
Desilva + Phillips CEO Reed Phillips said there will "definitely be buyers and interest" but that the lawsuit will dampen prices. If Hogan prevails on appeal, it could open the door for the hordes of people whose feathers Gawker has ruffled.
"It also might mean Gawker has to throttle back on its aggressive editorial approach and that could hurt the business," Phillips said. "Not the best of circumstances for selling because buyers will feel they are in the driver's seat on this deal since the sellers really have to sell."
Gawker and Hogan's camps set the valuation of the gossip site at $83 million, according to submission to the court. The parties put a $276 million valuation on the larger Gawker Media Group Inc. holding company.
Gawker is tag-teaming with an experienced media banker.
Patricof co-founded MESA Securities, which Houlihan Lokey purchased last year. FanDuel retained him for advice on a $275 million investment from a group of investors including Kohlberg Kravis Roberts (KKR) and the venture unit of Alphabet's ( (GOOGL) - Get Free Report ) Google division. He also advised Ron Tutor and Tom Barrack Jr.'s Colony Capital on the $660 million purchase of Miramax Films from Walt Disney ( (DIS) - Get Free Report ) in 2010.